University of Pennsylvania launches cybersecurity boot camp
Faculty say the program is essential not only for the region's workforce, but to offset the financial costs cyberattacks cost the country each year.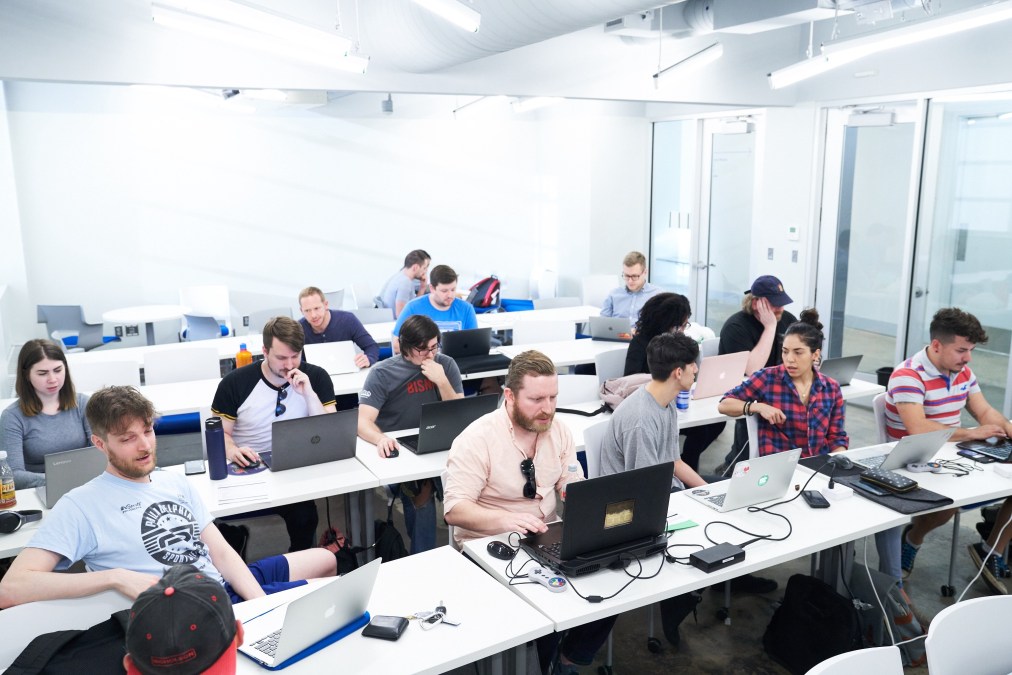 Following a national trend, engineering and professional studies schools at the University of Pennsylvania have partnered to offer a new cybersecurity boot camp program that will begin offering courses this November.
Announced earlier this month by the university's School of Engineering and Applied Science and College of Liberal and Professional Studies, the 24-week program is designed to give the region's cybersecurity workforce an injection of technical talent. According to the university, there are more than 10,000 open positions in the Philadelphia area that require cybersecurity skills.
Boon Thau Loo, a professor and associate dean at the engineering school, said in a press release that the financial cost of cyberattacks makes filling cybersecurity jobs "one of the most pressing issues of our time."
"This job-oriented program will provide professionals in the Philly area with the sophisticated tech skills to protect organizations against increasing threats in our digital economy," Loo said.
According to the university's course description, the boot camp's courses aim to give its students proficiency in networking and modern information security practices and trains in how to use tools such as Wireshark, a network-packet analyzer, and Kali Linux, a version of the popular operating system designed for digital forensics and penetration testing, among other tools.
To build students' resumes, the boot camp will also train them in skills that can be used to attain popular networking certifications such as CompTIA Security+, CompTIA Network+ and CEH. Also included are career-planning advice, portfolio reviews and other support from the staff designed to help students get jobs after they complete the course.
Students who complete the boot camp will also receive a Certificate of Completion in Cybersecurity from the university's College of Liberal and Professional Studies and School of Engineering and Applied Science. The program, which starts Nov. 12, follows a general trend in higher education institutions in which students are seeking faster paths to employment.
Some analyses place the number of open cybersecurity positions around 300,000. Meanwhile, recent college graduates now take an average of more than 7 months to find work after completing their degrees, according to 2018 research from the National Association of Colleges and Employers. American graduates also collectively hold more than $1.52 trillion in student loan debt, prompting some higher education institutions to reconsider their business models.
Some organizations — like the Sans Institute, which claims to train more than 41,000 cybersecurity professionals each year — say the cybersecurity workforce shortage presents not only a financial challenge in the U.S., but poses a national security threat, too.
Alan Paller, founder of the SANS Institute, told a conference audience in Fairfax, Virginia, earlier this month that he believes an understaffed cybersecurity workforce such as that seen in the United States is making the country susceptible to a "cyber pandemic" — simultaneous attacks on various critical systems — that could potentially lead to war.