Veteran Justice official who oversaw cybercrime cases to step down
Demers' position is one of the most powerful cyber-related perches in the U.S. government.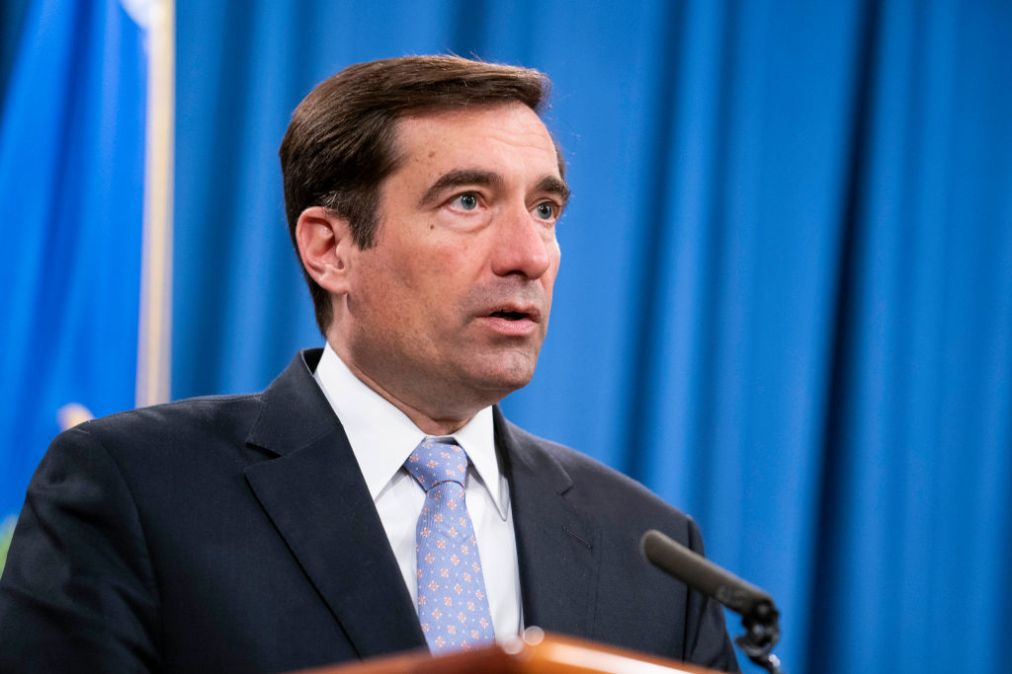 The Justice Department official who leads the division that prosecutes state-linked and criminal hackers is resigning by the end of June, a department spokesman said Monday.
John Demers will step down after more than three years as assistant attorney general for national security, during which time the department brought multiple charges against alleged Russian and Chinese spies for hacking. Mark Lesko, the acting U.S. attorney for the Eastern District of New York, will likely serve as Demers' temporary replacement, department spokesman Marc Raimondi said.
Demers' departure, which the New York Times first reported on, has been expected for months. The White House said last month it would nominate Matt Olsen, a security executive at Uber, to replace Demers.
The assistant attorney general for national security is one of the most important cybersecurity-related perches in the U.S. government as the incumbent can wield the full force of the Justice Department to pursue foreign hackers.
During his tenure, Demers continued the department's longstanding policy of trying to curtail state-backed hacking operations by "naming and shaming" alleged perpetrators in indictments. That included a 2018 indictment that charged Chinese intelligence officers and hackers of carrying out a multi-year scheme to steal aerospace technology and other sensitive data from U.S. companies. In an interview for CyberTalks last year, Demers accused China of being "a safe haven for cybercriminals" — a charge that Beijing denies.
On Demers' watch, the department has also made several attempts to disrupt the infrastructure used by cybercriminals — a task only made more urgent by the recent ransomware attacks on Colonial Pipeline and meat processor JBS. In January, the Justice Department announced a multi-part offensive against the NetWalker ransomware attackers that included the shutdown of a dark web leak site used by the hackers.
Demers, a former lawyer at airplane maker Boeing, also used his position at the Justice Department to raise awareness about cybersecurity issues unrelated to prosecutions. Ahead of the 2020 U.S. election, for example, he warned about Americans' continuing susceptibility to hack-and-leak operations.
It was unclear on Monday what Demers would do after leaving the Justice Department. Raimondi said that Demers would not be making any announcements about his next career move.
Clarification, 06/14/21: This story has been updated to clarify that it was the New York Times, and not the Associated Press, that first reported on Demers' departure.