AI chatbot maker Juji jumps into higher education
Juji co-founder Michelle Zhou said her company's chatbots are more flexible and their models come pre-trained for higher education customers.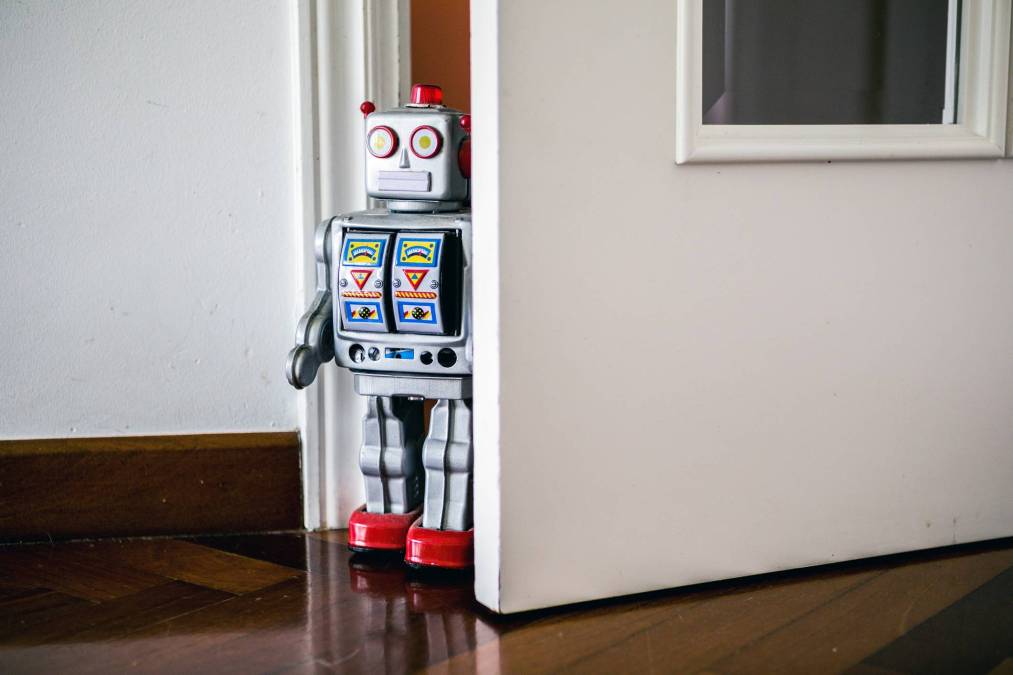 Juji, an AI-powered chatbot company that was co-founded by a former IBM Watson researcher, announced on Thursday the launch of a new virtual agent tailored for higher education.
According to the company, its new product was designed to meet the needs of university administrators, including fielding massive queues of repetitive questions from prospective students, supporting remote learners and serving as counselors' aides to streamline information-gathering. And though chatbots abound these days, Michelle Zhou, who co-founded Juji in 2015 with psychologist Huahai Yang, told EdScoop her technology contains a few unique traits that set it apart.
Juji's stand-out feature is its conversational flexibility, a design approach rooted in decades of linguistic and AI research. While it's common for commercial chatbots to get stuck when confronted with an uncooperative or confused interlocutor, Juji employs human-centered design, Zhou said, politely responding to off-topic input, but not losing sight of the interaction's purpose.
"We want our design to be very fluid, and jump to any point, because that's what humans do," Zhou said. "I don't know what you're going to ask, but I would just improvise based on our conversation."
According to Zhou's research, there are two categories of chatbot technologies: those that don't contain much AI and tend to be rigid, and others — such as Google Dialogflow and IBM Watson Assistant — that require deep technical expertise and mounds of data to be effective. Juji, Zhou said, bridges those categories.
"We want to make sure AI is truly accessible to organizations who don't have AI expertise, who are maybe small, medium companies who don't have that kind of money and data even to adopt AI, to benefit from AI," Zhou said.
And while it's common for commercial chatbot companies to claim it may take two or three years to achieve maximal results as the software learns from its users and trains its models, Zhou said Juji can be fully implemented in two weeks because its models have been pre-trained on the millions of data points needed for the types of scenarios common in higher education settings.
It can also learn on-the-fly, she said: A dashboard allows university staff to view and intervene in conversations as needed in real time. She said the dashboard contains information like the types of programs that students are asking about and where international students are inquiring from, but it also flags queries the chatbot couldn't answer with 100% certainty. But when a human operator answers the question, she said, that answer is immediately assimilated into the platform, with no additional off-line training required.
Over the last several years, Juji chatbots have tackled challenges across a range of disciplines, including health care and counseling military veterans struggling with PTSD. Zhou said universities have also expressed interest in using AI to support their student counseling centers. Chatbots can collect patient history before an appointment, saving valuable session time and providing the counselor with a "cheat sheet" of what's bothering the student, she said.
"That's the benefit of AI, not just to automate the tasks that humans really hate doing, like repetitive answering questions, but actually helping the counselor and augmenting human capacities in this case," Zhou said. "We have done lots of in-depth research in this area. People tend to trust AI much more than real humans. You know why? Because they treat AI almost like a child. They know they're not fully intelligent, they don't think AI is judging them."
Zhou and her co-researchers claim that most commercial chatbots lack the essential capabilities — like "cognitive intelligence" and active listening — required to effectively navigate the intricacies of conversation and remain ethically accountable for users' well-being.
Zhou told EdScoop Juji's current stage of development harkens back to her work at IBM, studying how social media users were influenced by their peer networks. That work morphed into Watson Personality Insights, a tool to understand customer habits and preferences, and it inspired Juji's creation, too.
"If we can understand each individual in terms of their individual characteristics, we can help plan their career, plan their finances and do a lot of great deeds," she said.