FCC leader shares 'cautious optimism' for broadband expansion in schools
FCC Acting Chair Jessica Rosenworcel told Maryland educators and administrators she's confident about expanding connectivity for K-12 students who are gradually returning to classrooms.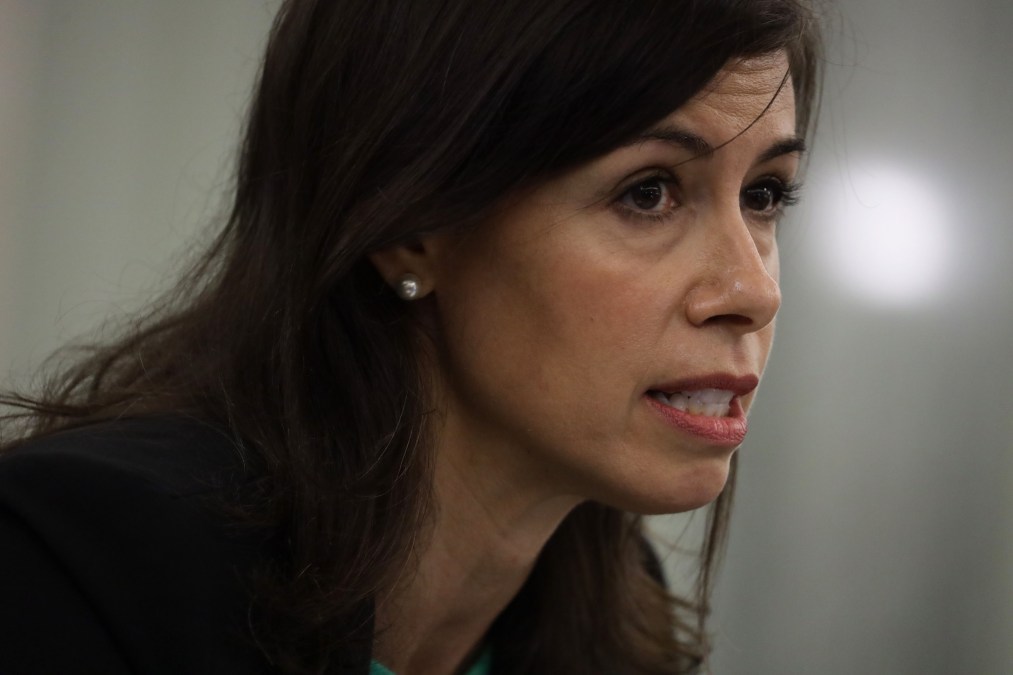 Acting Federal Communications Commission Chairwoman Jessica Rosenworcel offered measured confidence Monday about expanding broadband connectivity in schools following the pandemic.
Addressing a virtual roundtable meeting of local officials from around Maryland, Rosenworcel promoted a trio of programs funded by Congress and the FCC aimed at improving connectivity for disadvantaged schools and communities. Those efforts include the FCC's ongoing broadband mapping initiative, a new $3.2 billion low-income broadband subsidy and $7 billion in technology funding for schools and libraries included in the recent $1.9 trillion pandemic relief package.
"There are many things we started a year ago, but the next best time is right now," Rosenworcel said. "I have this cautious optimism that we're on the cusp of getting a lot done."
Rosenworcel said last week that the FCC's top priority is to expand broadband connectivity as more schools reopen for in-person learning a year into the COVID-19 pandemic.
Sonja Santelises, the chief executive of Baltimore City Public Schools, said Monday that orders placed last year for 55,000 laptops and at least 15,000 Wi-Fi hotspots will enable the district to create more learning opportunities for students outside of the classroom. More than 40% of Baltimore households lack wired internet service and one-third lack a desktop or laptop computer, according to a 2018 survey.
Andrew Zuckerman, the chief information officer for the public school system in Prince George's County, said a similar order made at the onset of the pandemic of 65,000 laptops for K-12 students — which was only completed this month — will open new possibilities in a post-pandemic educational environment.
"As we transition to hybrid, we're going to need those devices," Zuckerman said. "Just like every organization, pivoting on a dime to provide support for our students on a large scale is challenging, and we have to reimagine what that looks like, what technology support looks like for our students as the school day is no longer just 8 a.m. to 3 p.m."
The hybrid-learning model could enable students to connect with teachers after hours, Zuckerman said, especially if they aren't physically present in the classroom during the day. That flexibility will be "critically important," he said, for students who didn't have access to digital devices or the internet.
Van Hollen said the pandemic's challenges could lead to long-term improvements in public education.
"Some of this distance-learning may be used to affect our overall educational experience," Van Hollen said. "So maybe as we come out of this with these funds, we'll be able to have a stronger overall system."