Virginia forms STEM education commission to tackle workforce issues
The new advisory body will seek opportunities for public-private partnership and improve educational access across demographic groups.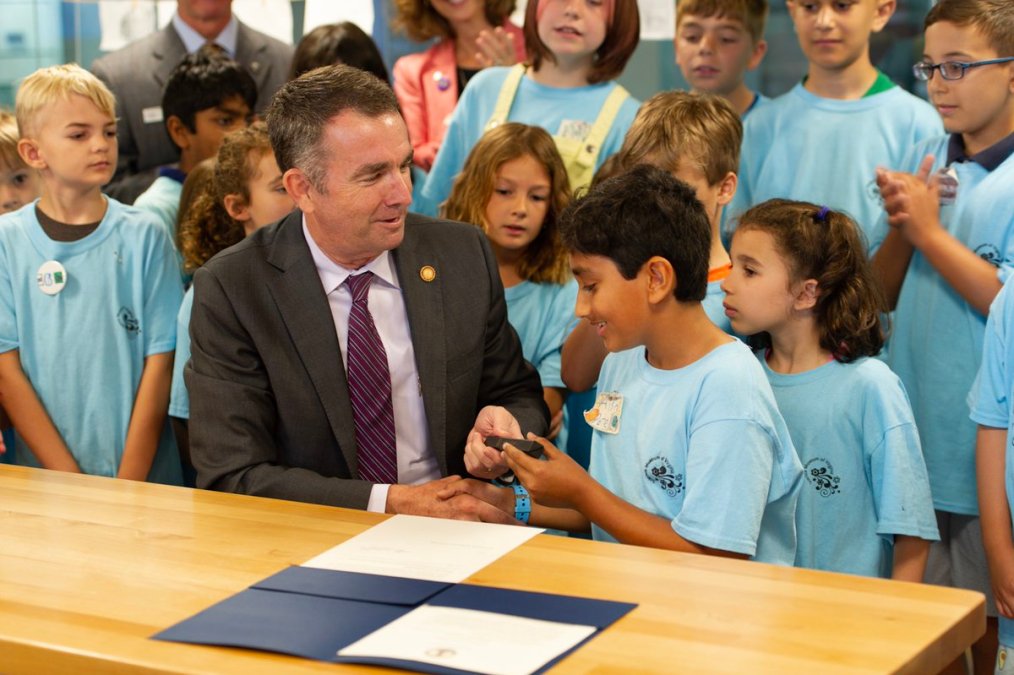 Virginia Gov. Ralph Northam signed an executive order Wednesday creating an advisory group that will design the future of STEM education in the commonwealth.
The commission, which the governor and First Lady Pamela Northam announced at the Forge Makerspace at the Science Museum of Virginia, is tasked with developing "a unified statewide vision and dynamic set of shared goals to strategically inform how we prepare Virginia's students for the STEM jobs of the future," according to the governor's office.
Jobs in science, technology, engineering and mathematics in the U.S. pay 26 percent more than jobs requiring similar education levels in other fields, according to a 2018 analysis of U.S. Census data from the Pew Research Center. Pew also found STEM jobs have outpaced general job growth in recent years, increasing 79 percent since 1990, from 9.7 million to 17.3 million positions.
According to the governor's press release, the commission "will seek to address the educational inequities which often limit access to advanced courses in STEM disciplines, credentials, and work-based learning for many of the Commonwealth's most vulnerable and underrepresented students."
Blacks and Hispanics are frequently underrepresented in the STEM workforce compared to their representation in the general workforce, according to Pew.
The commission is also tasked with encouraging collaboration between government and private sectors to track state data, inform local policy and shape future curriculum and course design. It will also recommend new ways for public-private partnerships to obtain grant funding that can be used to "enhance" programs and services for Virginia's children, "particularly those at higher risk."
"As a pediatric neurologist, I recognize the importance of having a strong STEM background, and have made enhancing the Commonwealth's STEM education a top priority of mine since day one," Gov. Northam said in a press release. "Our ability to remain one of the best states for education, innovation, and business depends upon how well we prepare our next generation for 21st century jobs."
Pamela Northam will chair the commission.
"This groundbreaking accomplishment was made possible by pioneering women in STEM right here in Virginia," Pamela Northam said in a press statement. "We want to ensure the Commonwealth has a diverse and robust STEM workforce for the next 50 years and beyond."