Congress considers bills on student privacy, workforce, school security and STEM diversity research
Lawmakers moved on a host of bills this week centered around educational technology, including legislation aimed at restoring student privacy, bolstering the nation's cybersecurity workforce, funding school security and better understanding participation in science and technology-related subjects among underrepresented groups. The Building Blocks of STEM Act, introduced in March by Sen. Jacky Rosen, a Democrat from Nevada, passed a voice vote Wednesday by the Senate's Science, Commerce and Transportation committee. The bill would instruct the National Science Foundation to accelerate research to better understand factors that contribute to the participation of young girls in science, technology, engineering and mathematics studies. The legislation also directs the agency to distribute funding more equally for early childhood STEM education via its Discovery Research PreK-12 network. Rep. Blaine Luetkemeyer, a Republican from Missouri, introduced on Tuesday the Protecting Education Privacy Act, which aims to safeguard student records as was originally intended, he claims, under the […]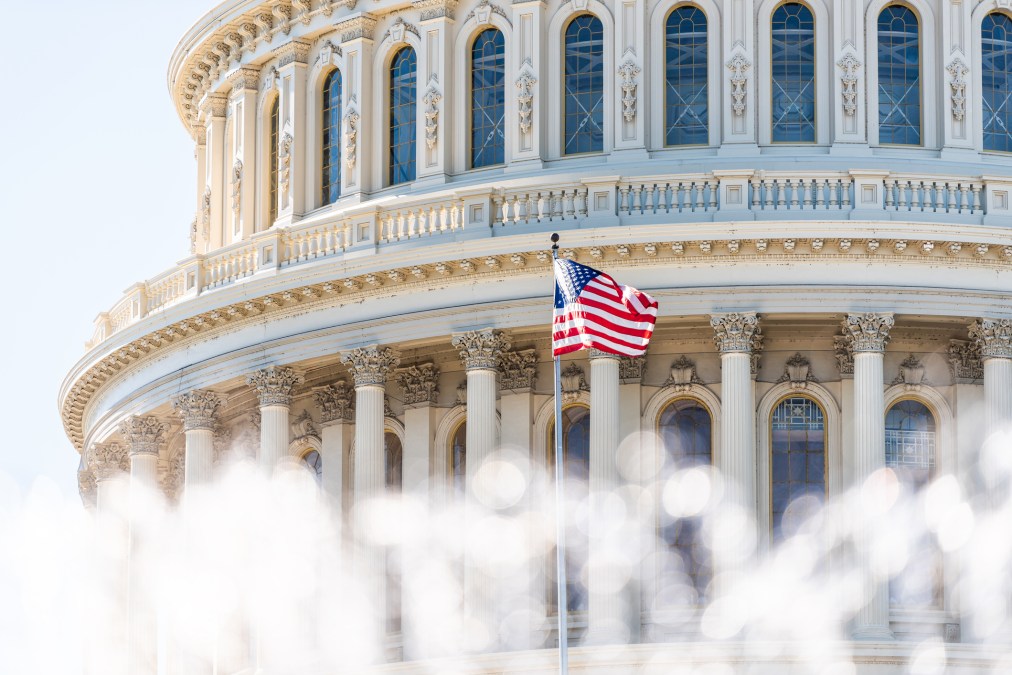 Lawmakers moved on a host of bills this week centered around educational technology, including legislation aimed at restoring student privacy, bolstering the nation's cybersecurity workforce, funding school security and better understanding participation in science and technology-related subjects among underrepresented groups.
The Building Blocks of STEM Act, introduced in March by Sen. Jacky Rosen, a Democrat from Nevada, passed a voice vote Wednesday by the Senate's Science, Commerce and Transportation committee. The bill would instruct the National Science Foundation to accelerate research to better understand factors that contribute to the participation of young girls in science, technology, engineering and mathematics studies. The legislation also directs the agency to distribute funding more equally for early childhood STEM education via its Discovery Research PreK-12 network.
Rep. Blaine Luetkemeyer, a Republican from Missouri, introduced on Tuesday the Protecting Education Privacy Act, which aims to safeguard student records as was originally intended, he claims, under the Federal Education Privacy Act, as opposed to allowing open access to many kinds of student data.
"It is in the best interest of our students to guarantee information such as test scores, attendance records, Social Security numbers, and sensitive health information stays private," he told the House.
Luetkemeyer's bill would restrict who is allowed to have access to student records, requiring that any with access be under the direct control of the educational institution the student attends. It would also prohibit the use of students' personally identifiable information for commercial purposes. The bill has been referred to the House Committee on Education and Labor.
Rep. Susie Lee, a Democrat from Nevada, on Tuesday introduced the Cyber Ready Workforce Act, which would attempt to provide students and working professionals the skills and opportunities needed to thrive in a fast-growing cybersecurity industry. The bill would direct the U.S. Department of Labor to award grants to businesses, higher education institutions and nonprofits to support the creation, implementation, and expansion of apprenticeship programs in cybersecurity.
"Our ability to compete in the world economy depends on producing an educated cyber-ready workforce," Lee said. "The demand for a cyber-ready workforce is outpacing our ability to produce those workers. … We must invest more in our students and workforce so they can thrive in a diverse 21st Century economy."
Sen. Ted Cruz introduced the School Security Enhancement Act this week, which would allow communities to use Student Support and Academic Enrichment grants for measures that reinforce school safety infrastructure and technology.
Cruz told the Senate that by expanding how these grants could be used, "schools will be equipped with additional resources to prevent further tragedies from taking place, and ensure education officials and community leaders can choose the safety infrastructure or technologies that work best within the context of the school's learning environment."