How STEAM education can prepare students for the workforce
Commentary: Technology is a key to students integrating into an increasingly global economy, says edWeb.net's Eileen Belastock.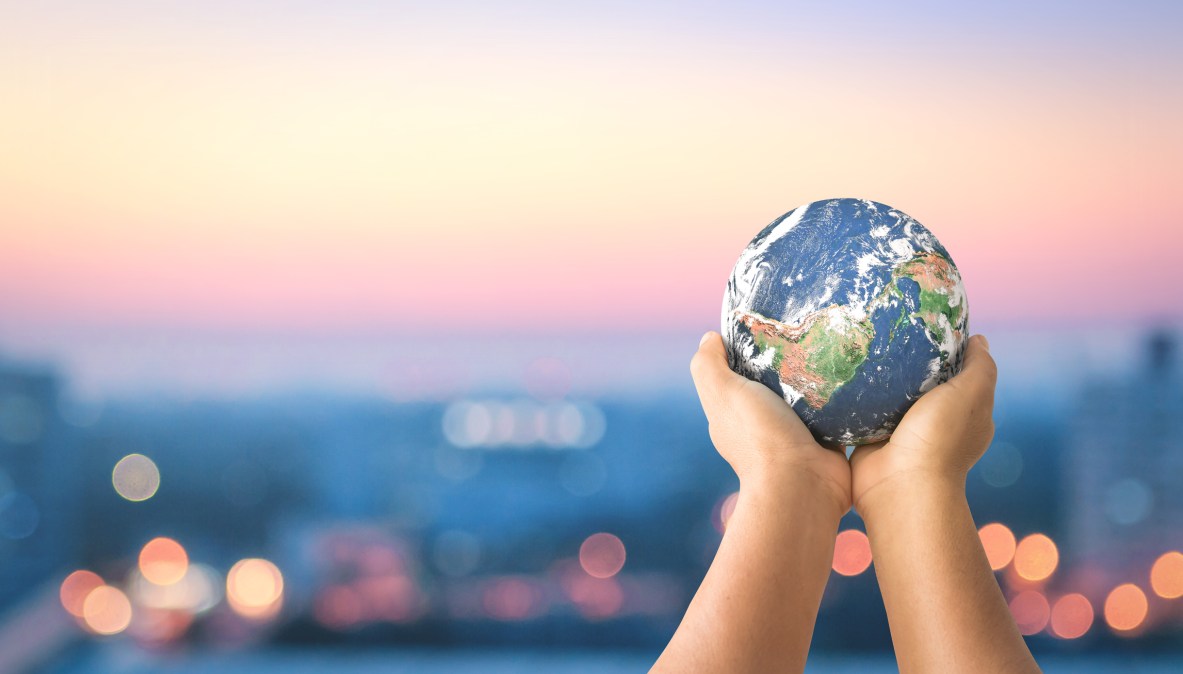 There's a great irony in how today's students are immersed in technology, according to Amy McCooe, CEO of Level Up Village, an online education company.
"We have students who are passionate, engaged and comfortable with technology, yet students are living in silos and not equipped with the 21st century skills which they genuinely need to be part of the global workforce of tomorrow," McCooe said.
McCooe, who spoke in a recent webinar hosted by edWeb.net, said she was frustrated by this paradigm.
"We are now 20 years into the 21st century, and we should be preparing our students for the work of their time, not the future because the future is now," she said.
Presenting alongside Esra Murray, a fifth grade teacher at International School Dundee in Connecticut, and Fran Kompar, a director of instructional technology and digital learning at Wilton Public Schools in Connecticut, McCooe said that the most vital skill for students today is "learnability," which the speakers defined as the capacity to learn, the ability to evaluate and synthesize information, and the willingness to take on new challenges.
Developing "learnability" skills will ensure students can join the workforce and become lifelong learners, the speakers said.
It is critical to prepare our students to navigate a world that is volatile, uncertain, complex and ambiguous. Kompar said learning that bridges various disciplines and enables students for such a world can be enabled by what she called "the four As," which are authenticity, agency, action and authentic audiences.
Authenticity, she said, is where students explore essential and relevant questions that are meaningful to them. Agency is what empowers students to have a choice, whether it be the topic, how they solve a problem or how they express themselves. Action is where students are allowed to take action to solve the problem. And authentic audiences — which can be found both locally and globally — are where solutions are shared.
The good news, speakers said, is that students are way ahead of adults when it comes to preparing for a global economy. Today's young citizens have a greater awareness of global issues, such as water scarcity and pollution, than any other generation. To create a generation of problem solvers, Murray shared steps for incorporating into classrooms "global STEAM" education — science, technology, engineering, art and mathematics disciplines that keep a global perspective in mind.
She suggested teachers ask students to define various problems and then synthesize and evaluate information related to those problems. Then, she said, using the International Society for Technology in Education's standards on collaboration, teachers can help students use digital tools to broaden their perspectives.
About the presenters
Amy McCooe brings a wealth of business experience and her lifelong passion for education to the global STEAM arena. Amy co-founded and is CEO of Level Up Village (LUV), a global STEAM education company that was recently acquired by Language Testing International, a Samsung Subsidiary. Level Up Village is globalizing the classroom and facilitating seamless collaboration between students around the world through global STEAM courses. Fueling her passion for project-based learning and design thinking, Amy created and developed the LUV STEAM curriculum and collaboration methodology LUV incorporates to achieve authentic communication and collaboration between teachers and students across the globe. LUV has run programs in more than 600 schools internationally creating global STEAM connections between more than 50,000 students. Before Level Up Village, Amy worked in management consulting and investment banking and has her BA from Trinity College in Connecticut and an MBA from The University of Texas at Austin.
Esra Murray is a lifelong learner, loving her journey in the pursuit of creating the most desirable conditions to cultivate lifelong learners, compassionate citizens, conscious innovators, and connected individuals. Recognized as a Distinguished Teacher in her district, her expertise and passion intersect at designing, implementing and evaluating innovative approaches to teaching and learning. Esra's collaborative work with the classroom teachers earned the 2019 Connecticut Educators Computer Association, an affiliate of ISTE, Educator Award for supporting the vision to transform learning and teaching in developing creativity and openness to new ideas through technology integration. She is a frequent presenter of her journey both locally and at international conferences. Her collaborative work has been highlighted in teacher | librarian and The International Dyslexia Association Perspectives, peer-reviewed journals, and online publications. Esra shares her journey in her blog, esramurray.com.
Fran Kompar is a director of instructional technology and digital learning at Wilton Public Schools in Wilton, Connecticut. She also serves as an educational consultant for Cooperative Educational Services where she implemented a multi-year program called Re-Imagining the School Library, which has 14 districts and more than 133 schools represented. She has presented on various topics, most recently on the LMS in a digital transition, open educational resources and co-teaching strategies. The Wilton Public Schools Library Learning Commons Program was awarded the "Bunny Yesner" Library Media Program of the Year by the Connecticut Association for School Librarians for excellence and innovation in programming. Fran is also a columnist for the national publication, Teacher Librarian, and invites edWeb members to follow her on her journey on Twitter @fkompar.
Join the Community
STEM Learning: Full STEAM Ahead is a free professional learning community on edWeb.net that provides educators, curriculum leaders, and industry members with a place to collaborate on bringing more science, technology, engineering, and mathematics into the classroom.
The edWeb webinar referenced above, sponsored by Level Up Village, can be found here.