Dallas schools are winning back students with new focus on innovation
Over the last 15 years, Dallas Independent School District has lost 35,000 students to new charter and private schools in the city. The plan to get them back, led by Deputy Chief of Transformation and Innovation Angie Gaylord, is to redesign all 230 schools in the district with new academic focuses. Many schools are getting new buildings and principals, while others are narrowing in their curriculums on skills that reflect growing demands in the workplace. For some schools this means a new focus on science, technology, engineering, arts and mathematics. "To not be a STEAM school in 2019, to me that does not make sense," Gaylord told an audience on Wednesday at the Consortium for School Networking conference in Portland, Oregon. "People say 'why STEAM,' and I say because I've done a master schedule, and in a master schedule in a school, STEAM incorporates every single piece." Gaylord oversees Dallas ISD's […]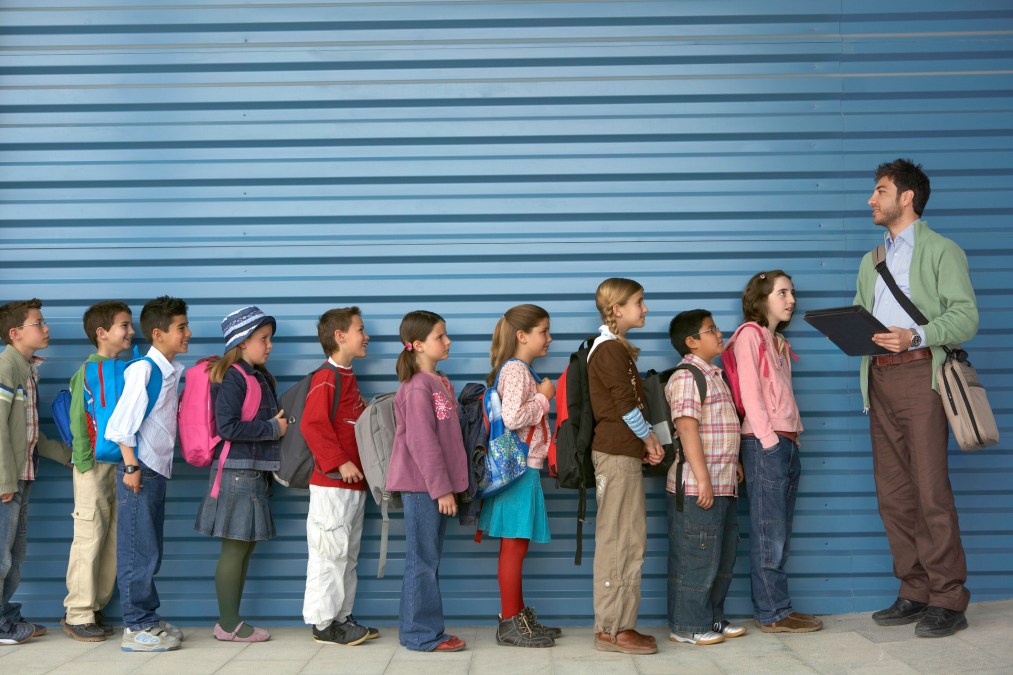 Over the last 15 years, Dallas Independent School District has lost 35,000 students to new charter and private schools in the city. The plan to get them back, led by Deputy Chief of Transformation and Innovation Angie Gaylord, is to redesign all 230 schools in the district with new academic focuses.
Many schools are getting new buildings and principals, while others are narrowing in their curriculums on skills that reflect growing demands in the workplace. For some schools this means a new focus on science, technology, engineering, arts and mathematics.
"To not be a STEAM school in 2019, to me that does not make sense," Gaylord told an audience on Wednesday at the Consortium for School Networking conference in Portland, Oregon. "People say 'why STEAM,' and I say because I've done a master schedule, and in a master schedule in a school, STEAM incorporates every single piece."
Gaylord oversees Dallas ISD's school transformation and innovation initiative, which began three years ago as an attempt to stymie the exodus of public school students. Gaylord, formerly the district's executive director of professional and digital development, saw how students and teachers weren't being intellectually challenged or asked to think creatively in the traditional classroom model — eight rows of seats, eight hours of mostly-silent lecture.
Even while implementing device initiatives meant to usher in personalized learning, he said teachers weren't empowered.
"You can roll in devices, but if the adults don't change what they're doing in the classroom or within their training then it's hard for them to change their pedagogy," she said.
That's why Gaylord decided to try something more ambitious than simply redesigning a classroom. Under her direction, Dallas ISD has set out to either "transform" or "innovate" every public school in the city. An "innovation" school also has a new academic focus. A "transformation" school means a brand new building, principal and academic focus.
One transformed school, CityLab High School, is a project-based learning high school in the city's downtown area with a focus on architecture, urban planning and environmental science. Another middle school is offering project-based learning emphasizing robotics, technology and collaboration, while others offer Montessori-style academies that emphasize social harmony and hands-on learning. Many of the nine total transformation schools opened in the last three years have waiting lists — something unheard of just a few years ago within the district.
"The moment you [tell parents about a] waiting list, I now have 500 more kids that want to go," Gaylord said.
The new specialized academic focus of each school hasn't limited opportunities for students, she said. On the contrary, it's allowed teachers to design lesson plans based around ideas they themselves are passionate about, and she said parents are captivated by the idea that a school will teach 21st century skills from a young age.
Schools aren't just places to learn, she said, but to prepare kids for their futures.
"The experience that its student-led is probably the most dynamic piece," Gaylord said. "We want to set up kids for college careers and job pathways."
Editor's note: This story was updated on April 5, 2019 to reflect that not all schools involved in Dallas ISD's transformation initiative are focused on STEAM.