As enrollment crashes, universities are reinventing themselves
Professionals are turning to higher education in great numbers while those most vulnerable to the pandemic's vicissitudes are stopping out.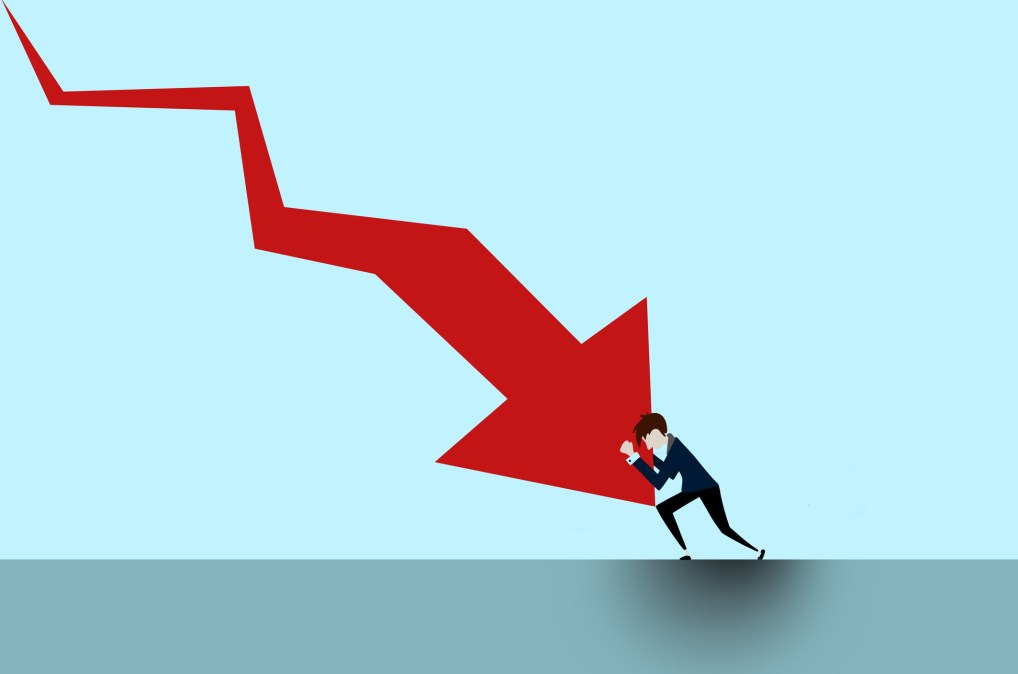 A year of pandemic life fueled a transformation of higher education that was already brewing before the health crisis landed. But with enrollment slipping, many institutions are being forced to reinvent themselves on the fly.
Community colleges have been particularly hard-hit, but undergraduate enrollment is sinking across higher education institutions broadly. The exodus has forced many universities and colleges to redesign their approaches to student outreach and recruitment, while rejiggering their courses for an online format. They're doubling down on student engagement, attempting to keep their students tapped into supportive social circles while anticipating their needs and keeping them on track to graduate.
"It's a lot more cost effective to try to retain the students you've already recruited than spending more money to try to recruit more," Meredith Coughlin, the interim vice president of institutional technology at Indian River State College in southern Florida, told EdScoop earlier this year. Administrators at Indian River are using a new app, Rah Rah, to keep their students engaged in campus life — a daunting, but increasingly necessary objective in the social-distancing era.
The recent declines in student population — which include a year-over-year decrease of 4.5% across all undergraduate programs and a 9.5% drop among community colleges — are "staggering," Doug Shapiro, executive director of the National Student Clearinghouse Research Center, wrote earlier this year. The declines aren't only a death knell for an education sector that even before the pandemic was questioning its purpose, but a portent of the nation's future character.
"There is a risk of a lost generation in terms of educational attainment and skill development, potential future employability and productivity, and economic mobility and equity in our society," Shapiro wrote in January. "As a society, we will have to do a tremendous amount of work to make sure that the class of 2020 can get back on track. We also have a considerable amount of work to do, now that we know the risk, to make sure that it does not happen again for the class of 2021."
Starting early
Opinions on the staying power of higher education's many recent changes vary, but few believe a return to campus will act as a reset button. Michael Kabbaz, chief of staff at the study-abroad firm Verto Education, said that while name-brand institutions are faring well, others will not survive the shifting landscape.
"We're talking about institutions having to change faster than they had planned," Kabbaz said. "And most institutions, as it relates to how they're currently structured and their long-term finances have them in crisis, with few exceptions."
Ryan Lufkin, an executive with Canvas, a popular course-management platform, said the growing emphasis on personalized, individual engagement could make 300-person classrooms an instant anachronism when students return to their campuses en masse.
"I don't think we'll ever go back to where we were," Lufkin said. "But beyond marking attendance, how do we actually measure engagement? Let's look at did they consume the video, did they respond to the video, did they answer the quizzing tools within the video — all of these different elements that are measuring engagement."
The use of data to enhance university operations extends far beyond classroom walls, and a growing number of companies are seeking the business of universities that want to ensure all of their students' needs are met, right down to food and shelter. Carolina Recchi, the cofounder of an AI-powered chatbot company called Edsights, which uses SMS-texting to check in with students, said her customer base tripled in 2020.
"I think this year was very eye-opening for institutions in realizing we need a way to keep a pulse on all our students at once and measure sentiment and be able to check in on them," Recchi said.
EdSights and other student engagement tools operate on the understanding that there are many factors contributing to student success and that some of the most critical ones, like "sense of belonging," can be difficult to pin down to a number. Educators have also realized that being reactive to students' needs isn't as effective as being proactive in offering services.
For EdSights, which has regular contact with 200,000 students, this approach has included assisting universities with recruiting younger prospective students, sometimes even targeting high-school freshmen, Recchi said. That trend aligns with flagging interest among high schoolers in attending college. A recent survey from the nonprofit ECMC Group found the likelihood of high school students attending a four-year institution dropped 18% over the past eight months. The study found that more students are interested in learning a trade right out of high school, with many questioning rising four-year tuitions, which even at public universities have outpaced inflation in recent years.
"We started off as a retention tool, so we were texting current students that were enrolled at universities, helping them navigate college and taking a very proactive approach to checking in on these students, connecting them to campus resources and basically helping them navigate college and ultimately graduate," Recchi said. "What we have started seeing during 2020 and during the pandemic was a lot of our institutions started asking us, hey can you start talking to our students earlier?"
While students' top concerns at the start of the pandemic centered around food insecurity and housing, Recci said she's now hearing more about burnout and a sense of isolation as schools continue to discourage travel and cancel breaks to limit the spread of COVID-19. But the latest batch of problems can be at least partially solved with technology, she said, such as through a feature on the EdSights platform that allows students to text each other words of encouragement.
"Right now, finding technologies that can bring a little bit of a sense of humanity is really important because it creates that level of engagement — and also proactive outreach — that is really hard to replicate without technology," Recchi said.
Community
Even schools built around their in-person communities are putting serious thought into the value of online learning. Sterling College, a tiny ecology school in Craftsbury, Vermont, received before the pandemic an anonymous $1.5 million grant to develop a platform, which the college is calling EcoGather, to advance ecological thinking and enable institutions from around the world to create shared curriculums.
"We're probably an unlikely institution to embrace online education as a thing onto itself, but the pandemic has given us a way to spend more time developing the experiential place-based model," said Matthew Derr, Sterling's president.
Derr told EdScoop that student retention has been high at his school during the pandemic. Remotely located and with fewer than 150 students, Sterling doesn't have to worry as much about seeding regional outbreaks, but Derr said he thinks bigger institutions can still learn something from small communities like his.
"Because we've been able to redesign and adapt to the health regulations, we have not seen students taking time off in big numbers the way other institutions have," Derr said. "Smaller communities have often a greater social cohesion and greater sense of mutual support and if you add into that at Sterling this wish for place-based nature education, you get a pretty good level of support from all stakeholders."
'It's the sense of belonging'
A recent survey of undergraduates found that about 38% said they were likely to take a break for the 2021-2022 academic year, citing trouble with the remote-learning format or general frustration with their virtual college experience.
Leaders at California State University, Stanislaus said they were worried last year when they saw how many students who were eligible to continue on this spring hadn't yet enrolled. With the help of a company called College Possible, they started calling their students to find out why they hadn't enrolled.
Some students were simply waiting until the end of the semester was closer so they would know which classes to take, said Gabriela Nuño, the director of Stanislaus State's Academic Success Center, but many others were facing economic hardship or additional family obligations created by the pandemic that forced them to put their educations on hold.
"When we were in person, students would just walk around and they would ask a peer or walk into an office," Nuño said. "We would be out in the quad at a table flagging down students and so it's very different being remote. We don't have that anymore, so that's where that proactive outreach on our part was really important for everyone."
More than three-fourths of those attending Stanislaus State are first-generation college students. Kim Greer, the university's provost, said proactive tactics are essential because many students there are unfamiliar with the resources that are available to them.
"Part of it's helping students know what they don't know," Greer said. "I heard stories, anecdotal information, that some students didn't understand the difference between the financial aid office and the financial services office. They didn't always know who to contact or the questions to ask or also didn't know maybe there were some other financial resources that could help them."
The university's recent outreach effort was an extension of a longstanding philosophy to recognize students as people — not just learning drones — whose complex lives often interact with their experiences as university students.
"It's more than just the academics, it's the holistic," Nuño said. "It's the sense of belonging, it's honoring their identity, seeing the strengths that they bring and not just seeing the challenges or the barriers that they may be facing. It's seeing the richness that they bring to the campus and elevating their voices in many different ways."
Hardship
While undergraduate numbers stalled, graduate enrollment rose 4.3% nationally since last spring, nearly four times the pre-pandemic rate. Enrollment in graduate certificate programs has grown 15%. Some universities are launching new online programs to capitalize on the demand from professionals, like the University of Arizona, which last year purchased the fully online Ashford University to capture a greater share of the "nontraditional" student market, aged 25 and older.
Mikyung Ryu, the director of research publications at the National Student Clearinghouse, said the pandemic-era enrollment trends, particularly the steep decline at community colleges, initially surprised her because recessions typically propel people to reskill themselves for a stingy job market. But the pandemic is a unique scenario, she said, and students attending community colleges, who have fewer resources to draw on in times of crisis, are stopping out in greater numbers.
"The major minority groups, those populations are hit hard by the spreading virus, so it goes beyond educational motivation," Ryu said. "Maybe they are under an extreme pressure to care for family. They may have to work extra hours instead of studying, because the virus is disproportionately hitting those populations."
Recent surveys by the think tank New America found that many prospective community college students and students who'd stopped out of community college did so because they were struggling with basic life needs. About 40% of that group had fallen into credit card debt and began applying for public benefits, said Rachel Fishman, New America's deputy director for higher education research.
"They're experiencing extreme financial hardship," Fishman said. "It goes to show the types of populations that community colleges serve tend to be disadvantaged populations. When we asked why they stopped out in the fall, many of them said they had to work. They just had no choice."
And about 60% of workers who dropped out of community college were classified as essential workers, she said. For many middle-class university students, the pandemic has been a significant obstacle that put their educations on hold temporarily. But for many more community college students, the break is indefinite.
"It is concerning because what is going to happen to these students?" Fishman said. "Because the data shows if you stop out, it is very hard to bring you back into the fold. When we lose students, we lose some students for good and that has a lot of implications."
This story is part of StateScoop & EdScoop's special report on one year of the COVID-19 pandemic.