Ed. Department names 95 finalists in pre-apprenticeship program
A competition to encourage more colleges and agencies to develop adult education programs will award up to $750,000 in prizes later this year.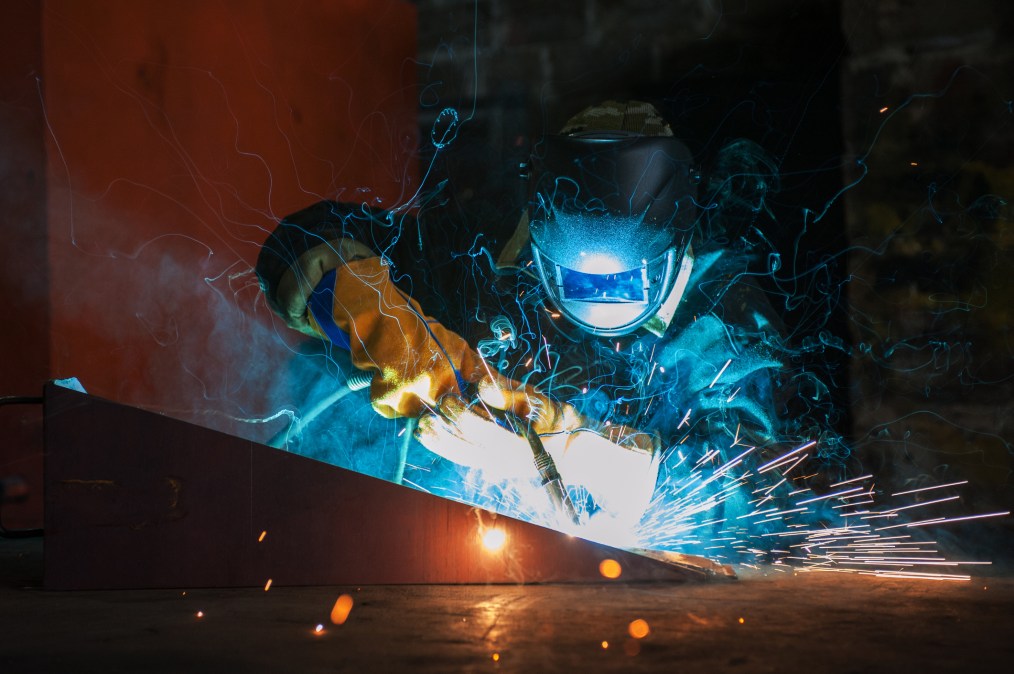 The U.S. Department of Education on Wednesday announced it's chosen 95 organizations from around the country as finalists in a competition to develop pre-apprenticeship adult education programs.
The finalists, selected from a pool of more than 200 applicants to the Rethink Adult Ed Challenge, include colleges, community organizations and correctional facilities, each with ideas on how to create opportunities for adult learners who need additional help entering the workforce or improving their skills to advance their careers.
Pre-apprenticeship programs are designed to introduce into various industries adult learners who lack basic skills or qualifications, such as literacy skills or a high school diploma, needed to participate in traditional internships or apprenticeship programs.
The programs target a wide range of industries, including manufacturing, health care, and technology.
Finalists selected by the Education Department Wednesday are granted access to a "virtual accelerator," through June 2021, which supplies case studies, activities and webinars hosted by subject matter experts. Finalists will spend the coming months developing more detailed program proposals for a chance at winning a $250,000 grand prize or one of up to five $100,000 runner-up prizes.
One of the finalists, the Kansas City Kansas Community College Technical Education Center, partnered with its governing body, the Kansas Board of Regents, along with the state departments of Corrections and Commerce to assist former inmates find work as welders.
David Beach, the center's director for adult and continuing education, told EdScoop the pre-apprenticeship program will help its "returning citizens" obtain basic education, such as that needed for a high school equivalency, while they learn the core skills needed to become welders. He said the college will work with a handful of companies, but two local companies in particular — Zephyr Products and the Henke Manufacturing Corporation — were especially interested.
"We're recognizing that they needed some job training and potential candidates with low adult basic education, helping sharpen some of those skills so as they do return to the workforce, they're equipped to provide for themselves and their families and be contributing members of society again," Beach said.
Another finalist, Mt. San Antonio College, located 30 miles east of Los Angeles, is targeting health care. Tami Pearson, the college's dean of continuing education and workforce development, told EdScoop that her institution provides many programs for health care education, but nothing at the pre-apprenticeship level, which she said serves students who are in particular need of help.
Pearson said the types of students who take courses in her program — which are free, non-credit courses — come in many forms, but often share a few things in common.
"I really look at it in some ways as being the students that didn't have a lot of success in K-12," she said. "Either they didn't get their high school diploma and/or they didn't get any kind of skills to be successful in a career. We have a lot of students who have been disenfranchised from formal education. We have a lot of students who went into work and got laid off. We have students who are working, but want to up-skill. It's every single person you can think of who for a variety of reasons don't have access to the education they need to get going and don't have confidence in themselves either."
Pearson said these types of programs are essential because many of the students who use them often don't know how to fill out the federal student aid forms they would need to return to a community college or other for-credit program.
"It's not easy to come back and admit that you were kind of a failure earlier on in your life, for a variety of reasons, but you're taking it head-on now and trying to improve yourself and improve where your family can get to, as well, so you don't have to work two and three and four jobs," she said. "It's so important to them and helping their families, which then ends up helping the community."