From Biden administration, higher ed leaders want connectivity, innovation, support
Early policies on student loan relief indicate a positive trend, one edtech leader told EdScoop, but some still seek "a general reversal from the last four years."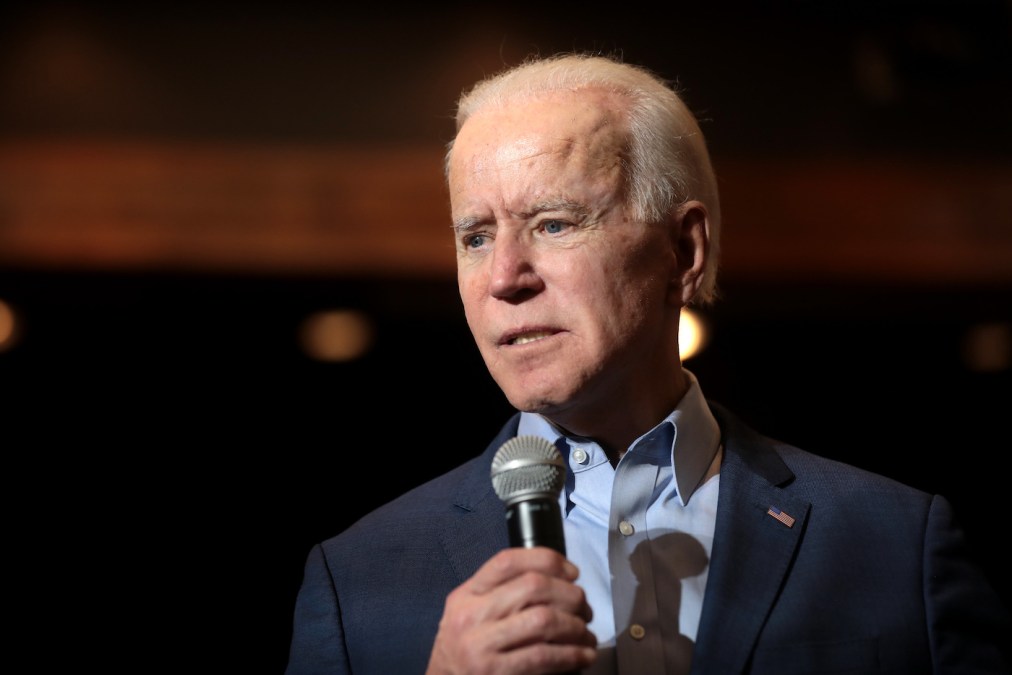 With President Joe Biden and first lady Jill Biden, a community college professor, in the White House, university leaders and edtech executives told EdScoop they're expecting a divergence in the type of federal policy affecting their institutions and students over the next four years.
Education secretary nominee Miguel Cardona last week said that student debt relief will be a priority early on, echoing the president's campaign promises to provide relief to the more than 40 million Americans carrying nearly $1.6 trillion in student loan debt.
Biden's campaign made community colleges central in its workforce strategy, promising a $50 billion investment in community-college business partnerships and apprenticeship programs. Historically Black colleges and universities, too, along with minority-serving institutions, stand to gain $70 billion under the Biden administration, for education grants, research incubators, infrastructure and graduate programs.
If nothing else, said Deb Bushway, president of Northwestern Health Sciences University, she expects Biden's team to move faster on education policy than Trump's did.
The Biden administration has promised to provide two years of community college or "other high-quality training program" without any debt to students who "work hard." The current trend of institutions adapting hybrid and online education models could be constructively integrated into that policy, Bushway said.
"There's a play for technology in all of that," she said.
Many university leaders found silver linings in the rapid shift to remote education last year, but the trend has also left many students adrift. A recent survey of 1,000 American university students found that a majority of students believe the pandemic has impaired their ability to learn, while more than a third surveyed said they planned to take a break for the coming academic year.
Improving student success and growing the middle class were top priorities in Biden's education platform, which are to be achieved both by guiding educational standards and by providing economic relief. In addition to student loan forgiveness, which would come after 20 years of drastically reduced payments, Biden promised to double Pell grants, subsidies given to low-income students, and to stop for-profit universities from profiteering off of their students.
As the leader of a private, not-for-profit university, Bushway said she hopes the Biden administration can strike a balance between consumer protection and innovation.
"That's the tricky thing," Bushway said. "What we saw in some Obama policies was so much heavy consumer protection regulation that innovation was really tough to do."
Colorado State University Global Provost Paul Savory told EdScoop he's open to any policies that benefit his students, including increasing the size of Pell grants, and any student debt relief or tuition assistance.
Carnegie Mellon University Chief Information Officer Stan Waddell told EdScoop he hopes the new administration supports "last-mile" connectivity initiatives to ensure students have widespread access to their educational materials. He pointed to the Broadband Technology Opportunities Program run by the National Telecommunications and Information Administration and the Department of Agriculture's Rural Utilities Service as two grant programs that could improve connectivity for students.
"I think COVID has really highlighted this," Waddell said. "The federal government has made some strides in regard to trying to expand that connectivity presence beyond the big urban centers and the well-connected municipalities, but there's still a lot to be done in our rural areas."
Edtech firms, too, are hoping for changes in the policy landscape. Anthony Rotoli, the chief executive of Terra Dotta, a company that makes software for managing international students, said the new administration "infuses new hope and energy for the future of our country."
"In higher ed, the pandemic has severely impacted the international education sector with both financial and cultural implications for institutions and their respective local economies," Rotoli wrote EdScoop in an email. "I hope the new administration helps the country appear more welcoming and safe for a diverse mix of students and faculty as there is fierce global competition for the best minds."
Rotoli said there's "pent up demand" from incoming and outgoing students and that enabling study abroad programs should be a top priority.
Troy Holaday, president of CollegeSource, a company that maintains a database of digital college catalogs, institution profiles and other resources, wrote in an email to EdScoop that Biden's education policy decisions so far, including the student loan policies and school reopening guidelines, indicate a positive trend.
"We would love," Holaday said, "to see a general reversal from the last four years: a government that invests in, rather than makes cuts, to higher education funding and an educated populace."