New computer science task force to guide Arkansas' educational offerings
A new multidisciplinary group is tasked with giving students "the best computer science education possible."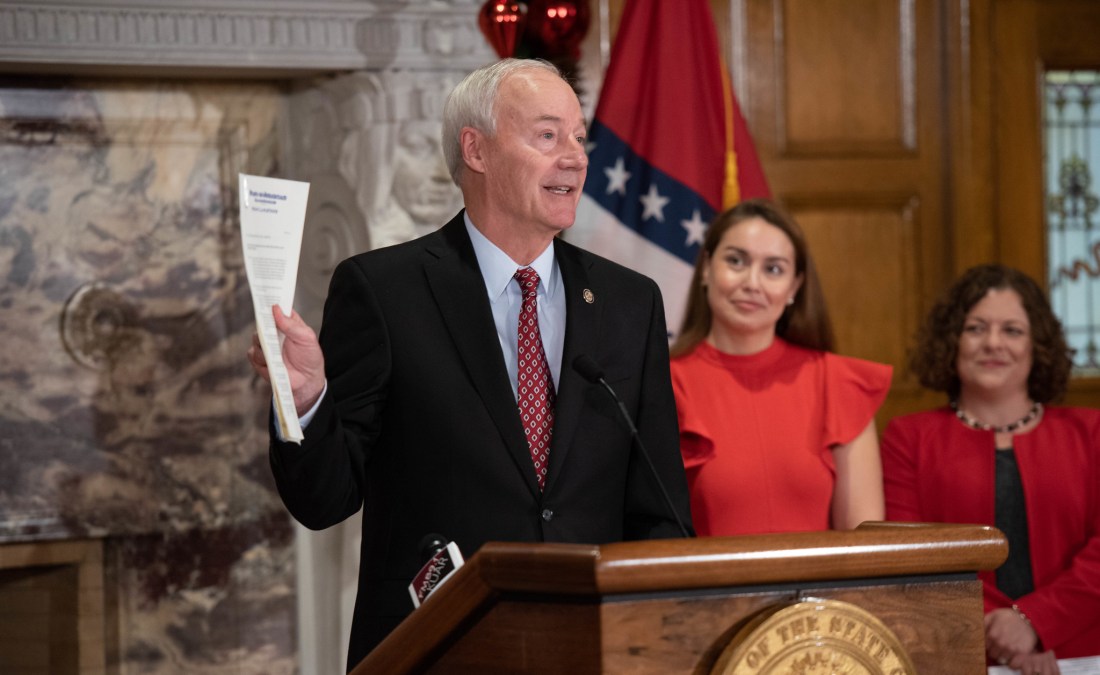 Arkansas Gov. Asa Hutchinson announced the formation of a new cross-jurisdictional group on Friday tasked with exploring the computer science and cybersecurity offerings of the state's educational system.
Created via executive order, the State Computer Science and Cybersecurity Task Force is composed of leaders from the education, private industry and government sectors, providing the state with analysis of the current computer science workforce pipeline and making recommendations. In addition to officials from the state government's education departments, the state's top technology official, Chief Technology Officer Yessica Jones, is also included in the 31-person group.
"When we passed the Computer Science Initiative during my first month in office in 2015, Arkansas moved ahead of the pack nationally in computer science education," Hutchinson said in a press release. "But we can't rest on that success. Technology moves quickly. If we are going to give our students the best computer science education possible, we must constantly assess our progress and implement the programs that will attract and inspire our students and educators."
The task force must issue a report to the governor by June 30, followed by a final report on Nov. 30. Key recommendations are to center around "large scale goals and strategies, … industry pathways and relevant certifications, … work-based learning opportunities for students, … teacher credentialing, … [and] correct placement and focus of data sciences and cybersecurity in curricula," according to the executive order.
In addition to the task force, which replaces a similar group called the Computer Science and Technology in Public School Task Force that expired at the end of 2016, Hutchinson's office announced a new weeklong holiday, running from Dec. 9 to Dec. 15 called Computer Science Education Week.
Arkansas, which is one of the most poorly connected states in the nation when it comes to broadband infrastructure, is also one of the most active in launching new initiatives around education, technology and workforce stimulation.
Recent achievements noted in the executive order include the state becoming the first in the U.S. to mandate grade-specific computer science standards for all K-8 students, along with $15 million in funding to train new computer science teachers.