West Virginia becomes first state to make computer science a graduation requirement
West Virginia has become the first state to require all public high-school students satisfy a computer science education requirement before graduating. Senate Bill 267 was signed Thursday by Gov. Jim Justice during a ceremonial event held at Cranberry-Prosperity Elementary School in Beckley, West Virginia. The law requires the State Board of Education create and adopt a computer science education plan for each grade level. It also requires the Department of Education to offer teachers professional development for computer science instruction. Signing this bill into law fulfills a promise Justice made during his 2019 State of the State address. "We've got to make West Virginia the first state … to offer computer science classes in every high school within our state," he said. At Thursday's bill signing, Justice reflected back saying, "For a long time, our state was 50th in just about everything. That's why I'm so proud that we're the […]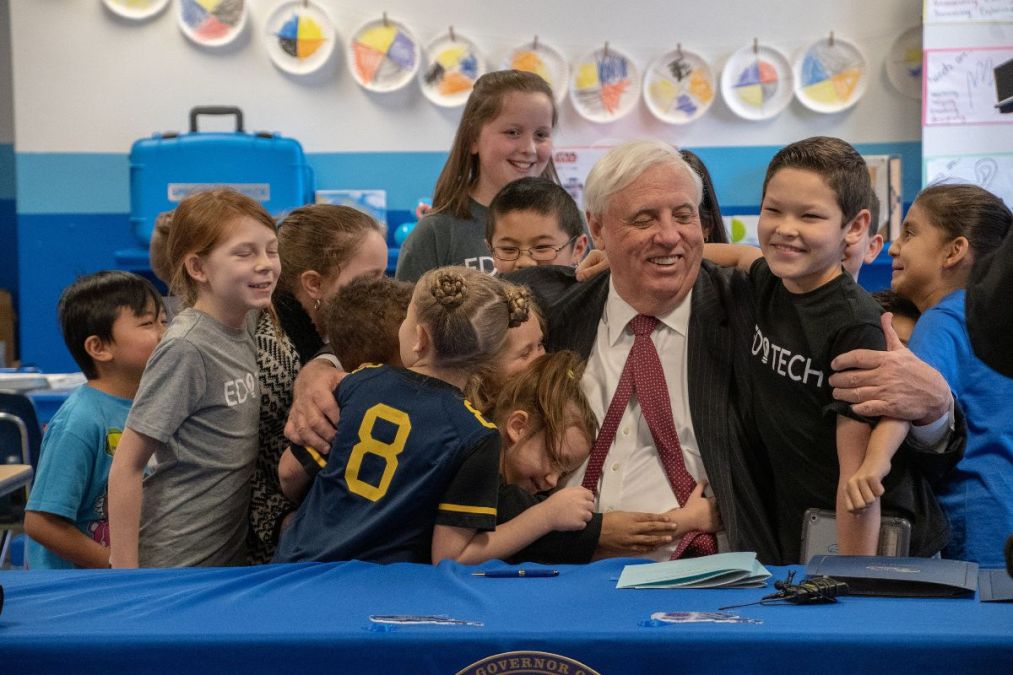 West Virginia has become the first state to require all public high-school students satisfy a computer science education requirement before graduating.
Senate Bill 267 was signed Thursday by Gov. Jim Justice during a ceremonial event held at Cranberry-Prosperity Elementary School in Beckley, West Virginia.
The law requires the State Board of Education create and adopt a computer science education plan for each grade level. It also requires the Department of Education to offer teachers professional development for computer science instruction.
Signing this bill into law fulfills a promise Justice made during his 2019 State of the State address. "We've got to make West Virginia the first state … to offer computer science classes in every high school within our state," he said.
At Thursday's bill signing, Justice reflected back saying, "For a long time, our state was 50th in just about everything. That's why I'm so proud that we're the first state to make sure all of our students get a top-notch education in a subject as important as computer science."
Justice said he hopes that by expanding computer science education, West Virginia will become more attractive to technology companies and will grow the state's technology workforce.
Similar initiatives are being launched in other states across the U.S.
In November 2017, Virginia became the first state to require all school districts to offer computer science classes to students. Texas and Arkansas require schools to make computer science classes available at all high schools. But none of the three have made the classes a graduation requirement.
West Virginia Superintendent of Schools, Steven Paine underscored in a press statement the need for computer science education to support the workforce.
"[West Virginians] collectively recognize that computer science is fundamental for students' success in future careers and receiving this instruction will assist them in the transition to industry credentialing and college degrees," he said.