South Carolina readies cyber workforce initiative to bridge industry, academia, government
South Carolina is taking steps to strengthen its cybersecurity posture. Last week, Gov. Henry McMaster announced the formation of a new office at the North Augusta Municipal Center for SC Cyber, the state's initiative and liaison between industry, academia and government for cybersecurity development.  The office will work to meet the region's "growing cyber related educational and workforce demands," a statement says. McMaster touted the move as a positive one to build developmental and economic opportunities ahead of the U.S. Army Cyber Command's move to Fort Gordon in nearby Augusta, Georgia.  "That means, with that kind of talent, that kind of money, that kind of momentum, that this place is going to be the place in the country — unless we drop the ball — where all things cyber will be studied, improved, used and implemented," the governor said at the ribbon cutting. "We're in exactly the right place." Also to support the cybersecurity workforce, other states […]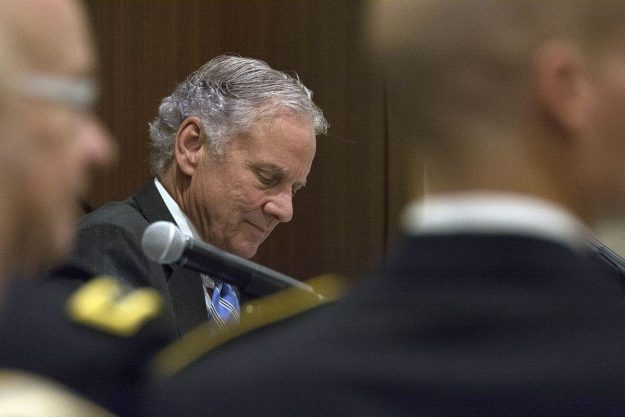 South Carolina is taking steps to strengthen its cybersecurity posture.
Last week, Gov. Henry McMaster announced the formation of a new office at the North Augusta Municipal Center for SC Cyber, the state's initiative and liaison between industry, academia and government for cybersecurity development.
The office will work to meet the region's "growing cyber related educational and workforce demands," a statement says. McMaster touted the move as a positive one to build developmental and economic opportunities ahead of the U.S. Army Cyber Command's move to Fort Gordon in nearby Augusta, Georgia.
"That means, with that kind of talent, that kind of money, that kind of momentum, that this place is going to be the place in the country — unless we drop the ball — where all things cyber will be studied, improved, used and implemented," the governor said at the ribbon cutting. "We're in exactly the right place."
Also to support the cybersecurity workforce, other states have recently begun using cyber ranges, often located on college campuses, to serve as training facilities for both academia and the private and public sectors.