Survey shows many students are falling behind during the pandemic
Many tutors on Wyzant's turtoring platform said their students are falling behind, and one-third said they think some students will never catch back up.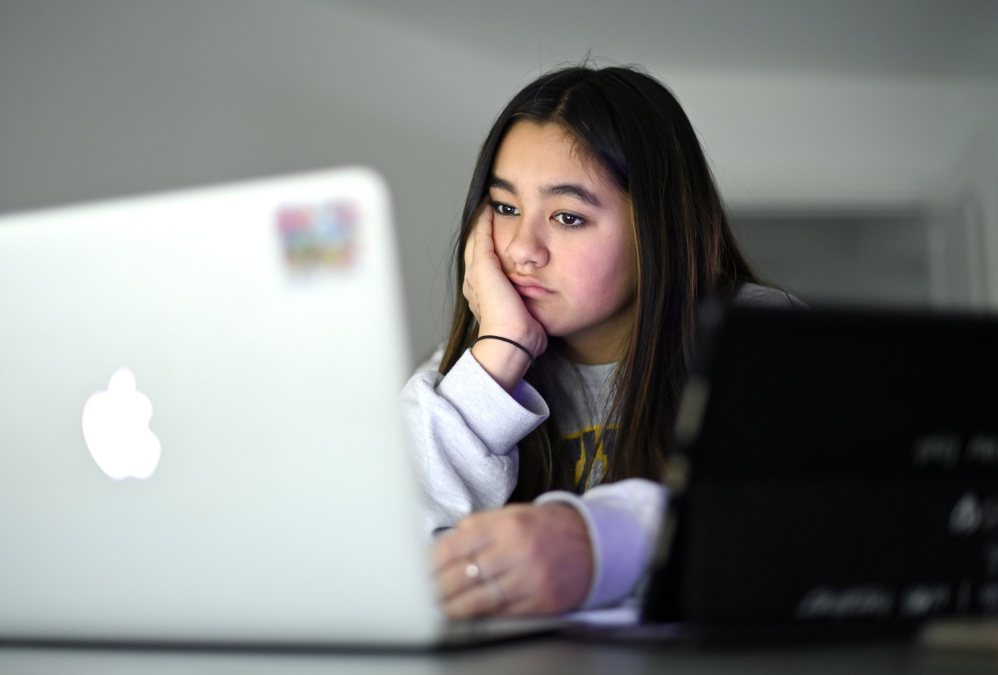 The online tutoring platform Wyzant this week published survey data confirming a fear that's been simmering since the pandemic first began forcing students to study from home last spring: Many are falling behind in their learning.
The company in January surveyed more than 1,000 of its tutors, uncovering a common belief that some students are experiencing learning loss, a reversal in the academic process. Forty-three percent of tutors said they believed the pandemic was causing learning loss among their students, and nearly one-third surveyed said they believe some of their students will never catch back up. Seventy-eight percent said their students who are studying remotely need the most help.
The new data covers the platform's full range of customers, which includes all grade levels, but Elaine Richards, Wyzant's president and chief operating officer, told EdScoop the findings also held true for higher education students.
"Across the board, additional supplemental help is going to be needed and I think the amount of time kind of depends on where the student is in their journey," Richards said. "The ones I worry maybe the most about are those in their first or second year [of university] where you're doing so much foundational work that is the underpinning for your higher classes."
A pervasive fear of learning loss has fueled controversies in communities around the country the past year over when K-12 districts should reopen. A recent national survey conducted by the RAND Corporation found found two-thirds of teachers said their students are less prepared for grade-level work than they were one year prior. (President Joe Biden pledged to reopen schools within 100 days of taking office and is now scrambling to get teachers and child-care workers at least their first COVID-19 vaccination shots by the end of March.)
Heightened demand for tutors of certain subjects indicates where students may be struggling most with the remote learning format. STEM subjects account for many of the increases in Wyzant's business last year, Richards said, including a more-than 100% hike in demand for organic chemistry tutors and an approximately 600% increase in demand for help with macroeconomics.
Universities know which of their courses are trickiest for students; purely online institutions that mostly offer asynchronous courses often make accommodations for students enrolled in math and science, such as offering synchronous lessons to allow greater opportunity for live help. But many professors have still lamented the loss of in-classroom feedback as they've taken to Zoom.
Richards, who said she has some teaching experience, noted that it's also much easier for students to get distracted when viewing a university lecture over Zoom.
"My gosh, to really keep them engaged you have to stand on your head and spit nickels, and that's in person when you can look people in the eye and send non-verbal cues," she said. "So much of your ability to do that and read the room is really lost."
Nearly half of Wyzant's tutors said they've seen an increase in their tutoring businesses since the pandemic started, and a quarter said they began tutoring on the platform because of the pandemic. The pandemic has disrupted education for learners of all ages, while the collapse last year of entire sectors of the economy has expanded the audience for higher education, with many universities responding by launching new certificate and degree programs that have working professionals in mind. The trend is reflected in Wyzant's business, too.
"We have a very healthy population of adult professional learners and we see a lot of people either because they were displaced from a job or they worried about continuing to be marketable and investing in career development schools," Richards said. That's everything from computer programming to people learning Excel or public speaking."