Florida International University hosts webinar for K-12 online learning
After many K-12 teachers struggled with the sudden rush to remote learning, Florida International University has joined the higher education institutions now teaching lesson design, organization techniques how to use and how to use video and digital tools.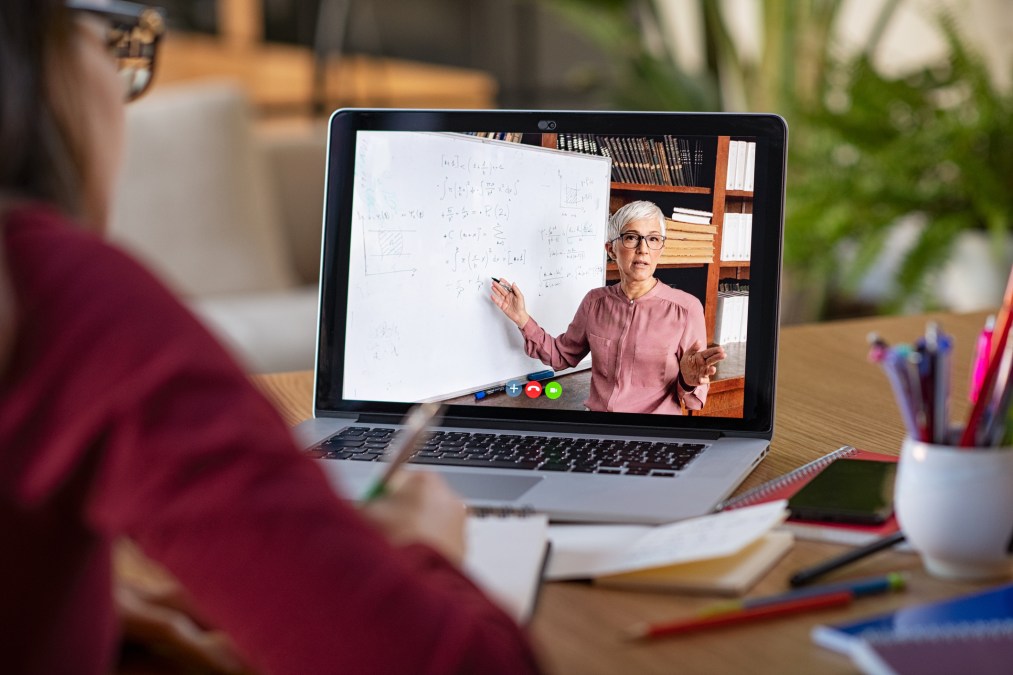 Florida International University announced plans this week to host a free webinar series for K-12 educators, teaching them best practices for online learning ahead of the next school year.
The CLICK-12 webinar series will cover topics including lesson design and use of videos, as well as organization techniques and tools as many schools prepare to continue remote learning for the next school year, according to the university.
"There are so many tools that can help create more engaging lessons," Maikel Alendy, learning design innovation manager for FIU Online, said in a press release. "We're all in this together. We want our community of educators to know that we are here for them during this new normal."
The 90-minute workshops will be taught by FIU faculty who will provide lessons, guidance and evidence-based practices for delivering instruction online. Participants can register for individual workshops or the entire series online.
The four-part series will take place between July 22 and Aug. 12 and cover how to create online curriculums, learning videos and how to structure virtual classrooms to keep students engaged while they learn from home.
"We've been there and understand the needs," said Karina Ocampo, instructional design manager for FIU Online. "This series is designed to make procedures easier, so instructors can teach more and struggle less."
The initial transition to online K-12 education in March was far from perfect, with more than 30% of teachers reporting that they were not well prepared for the switch to online learning, according to a recent survey from the nonprofit EdChoice.
And rolling out quality remote learning plans is something that would ordinarily take districts months, if not years, of planning, according to a report from the Center on Reinventing Public Education.
So as many K-12 schools get ready for the next school year and plan to continue teaching online or with a hybrid model — a combination on in-person and online classes — FIU, along with several other universities are leveraging their experience with online education to help their peers in the K-12 space.
The University of Phoenix, in partnership with education company Blackboard, recently hosted a free virtual teaching training webinar series on techniques for effective online instruction.
"COVID-19 forced K-12 teachers to pivot almost overnight to online learning, and in many cases without support or clear guidance to keep all students engaged and maintain learning continuity," University of Phoenix provost John Woods, said in a press release. "As the need for a longer-term approach in the K-12 space became apparent, we knew that we wanted to give back in a way that leverages our extensive expertise, and Blackboard's, in online teaching and learning.
Similarly, Trevecca Nazarene University in Nashville, Tennessee has helped train more than 17,000 Tennessee teachers in best practices for teaching online.