LA controller debuts data-driven youth development strategy
His plan would use wellness and achievement data to better understand the risks that Los Angeles youth face on a day-to-day basis.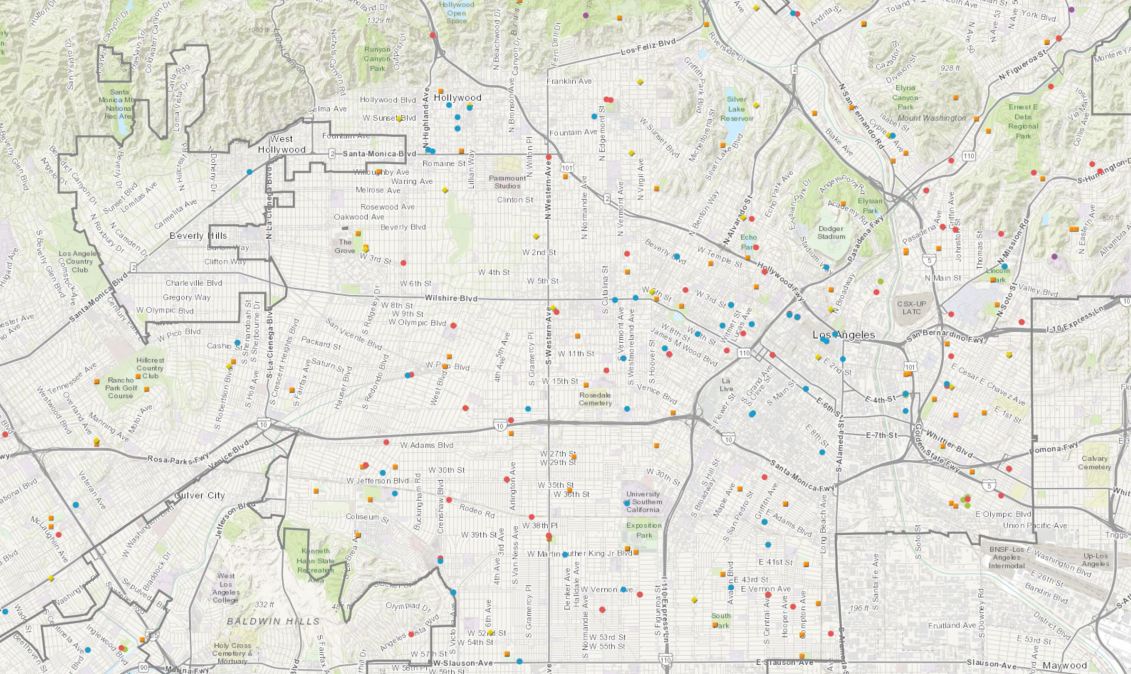 Los Angeles City Controller Ron Galperin wants to understand the challenges facing the 1.3 million Angelenos under the age of 24 — and he's proposing creation of a new citywide office tasked with analyzing data to do it.
On Wednesday, Galperin published a plan for strengthening and managing the city's 162 city-led youth programs, including a map detailing the location and type of each program throughout the city.
The city has been without a commission or centralized office to manage these programs since 2009. Each agency manages its own programming and the decentralized approach has left vulnerable youth homeless, and LGBTQ and non-native English speakers at an educational and economic disadvantage, Galperin said.
Despite 26 agencies spending a combined $178 million on youth programming last year, according to a March city council report, a cohesive strategy to uplift the 73,000 disconnected young people in LA is still missing, Galperin said. To ensure that one is built will require a new agency and a new way of looking at the demographic, wellness, and achievement data of Angeleno youth.
"The best way to ensure [a strategy] happens is by creating a comprehensive, data-driven approach to youth development with clear goals and a method for tracking how well existing programs are serving those who use them," Galperin said in a press release.
Under the proposed strategy, a new office would analyze data from the U.S. Census Bureau, the California Department of Education, L.A. County, the Los Angeles Homeless Services Authority, and the L.A. Unified School District to inform where resources should be distributed and programming should be established. Recurring data collection from those sources, along with monitoring the performance metrics from each program, could paint a picture of which initiatives are the most successful.
More work needs to be done to ensure the correct authority is in charge of collecting, reporting and safeguarding the data, Galperin said, and the youth themselves should be consistently involved in decision-making.
City Councilwoman Monica Rodriguez, who last year proposed developing a citywide youth development strategy, said she supports Galperin's plan.
"Too often our youth do not have a seat at the table in making decisions that impact their futures," Rodriguez said in a press release. "A comprehensive youth development strategy will help us evaluate current funding, and maximize and leverage our limited resources to ensure that we help the most number of kids in Los Angeles."