Scoop News Group introduces WorkScoop
A new publication dedicated to the workforce issues keeping public sector IT leaders up at night.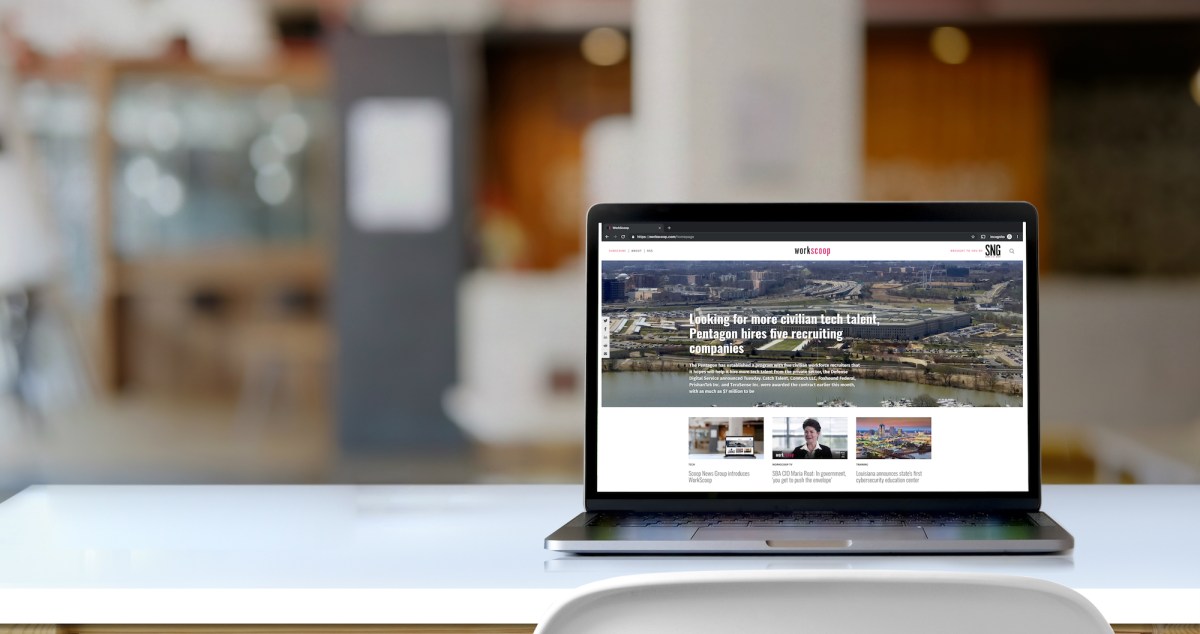 For more than a decade, SNG has been the national go-to source for public sector IT news, trends, education and VIP networking, engaging the leadership community online and in-person, through news, TV, radio and events.
We constantly hear from government tech leaders how incredibly important it is to develop a 21st century public sector workforce that can continue to solve the nation's toughest challenges as technology evolves and the nature of work changes. Today, we are thrilled to announce the launch of WorkScoop, a new publication positioned at the intersection of government, the tech industry and academia, dedicated to covering the latest news and issues around the next-generation public sector tech workforce.
Through news, TV, radio and events, WorkScoop will spotlight the top decision makers in the government technology community and convene them to collaborate on trends in recruiting, retaining and reskilling top tech talent, bringing awareness to the policies and initiatives that enable a more modern, skilled, engaged and effective workforce.
Interested in learning more? Sign up for our newsletter and follow us on Twitter, Facebook, LinkedIn and Instagram.
Community is the heartbeat of everything we do as a team. Thank you for engaging with us, exchanging information with each other and supporting what we do! We look forward to continuing to work together to make big things happen within our community!