Pentagon aims to expedite security clearance process with $75M award
Perspecta Enterprise Solutions LLC won a $75 million other transaction agreement on May 14 to continue modernization of the federal security clearance process, in particular with machine learning and related technology. The Defense Security Service and Defense Information Systems Agency awarded the 24-month OTA, which covers improvements to National Background Investigation Services information technology. Perspecta […]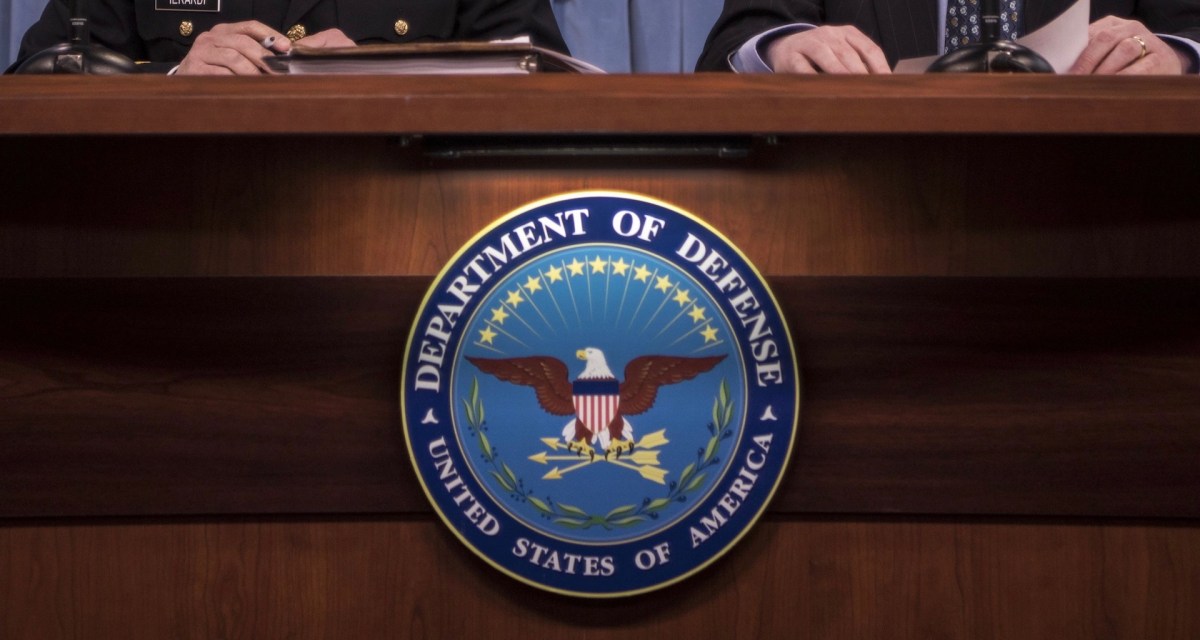 Perspecta Enterprise Solutions LLC won a $75 million other transaction agreement on May 14 to continue modernization of the federal security clearance process, in particular with machine learning and related technology.
The Defense Security Service and Defense Information Systems Agency awarded the 24-month OTA, which covers improvements to National Background Investigation Services information technology.
Perspecta will help DSS — which will eventually be renamed the Defense Counterintelligence and Security Agency — expedite background investigations, adjudications, continuous vetting and insider-threat programs by creating a Security Enterprise Architecture and Data Services prototype.
When a new employee or transfer needs clearance, the prototype will use machine learning and natural language processing to pull from disparate data sources to fill out form information. Previously a full investigative package was prepared manually and handed over for adjudication.
"The policy has been changing," Terry Carpenter, program executive officer for NBIS, told reporters Tuesday. "We're looking at continuous vetting as a way to minimize the labor force that has to go out and get the information."
Automation, in turn, lowers costs and provides more confidence in the data and process, he said.
Clearances also won't need to be reevaluated every five to 10 years if the process is occurring in real time and is based on need for access and position risk — though exactly how much time is shaved off of clearance issuance remains to be seen.
"I would be hesitant to put a timeframe on the clearance process in terms of days and months," said Patricia Stokes, director of the Defense Vetting Service at DSS.
The security clearance model has gone "fairly unchanged," and the prototype will allow for continuous adaptation to new technologies and risk categories, she added.
The prototype will also consist of an enterprise-level "software factory" allowing for the incremental rollout of new vetting capabilities. DevSecOps automation with continuous authority to operate will work on software in the cloud — in this case the Department of Defense-approved Amazon GovCloud for unclassified networks.
"There are very few programs that have done this, and there are fewer that have done it with the government as the integrator," Carpenter said.
The new OTA was put in place in about six months, a quarter of the time it normally takes to implement a contract of its size, and complements its predecessor.
DISA awarded Enterprise Services, LLC a $49 million OTA in June 2018 to develop the prototype for NBIS's investigation management shared service, the user interface for cases that automates key processes. DISA is now only nominally attached to background-check programs, having transferred its team to DSS earlier this year. The Office of Personnel Management's National Background Investigations Bureau (NBIB) also is transferring to DSS.
Perspecta and nontraditional defense contractors will provide subject matter expertise, software licensing and IT tools and services throughout the process.