Military would emphasize recruitment for tech skills under Senate AI Caucus leaders' bill
The co-founders of the Senate Artificial Intelligence Caucus want the Pentagon to find more recruits with digital engineering and computer science skill sets, while establishing clear career tracks for those personnel. New legislation from Sens. Martin Heinrich, D-N.M., and Rob Portman, R-Ohio, would require the undersecretary of Defense for personnel and readiness to "promote and […]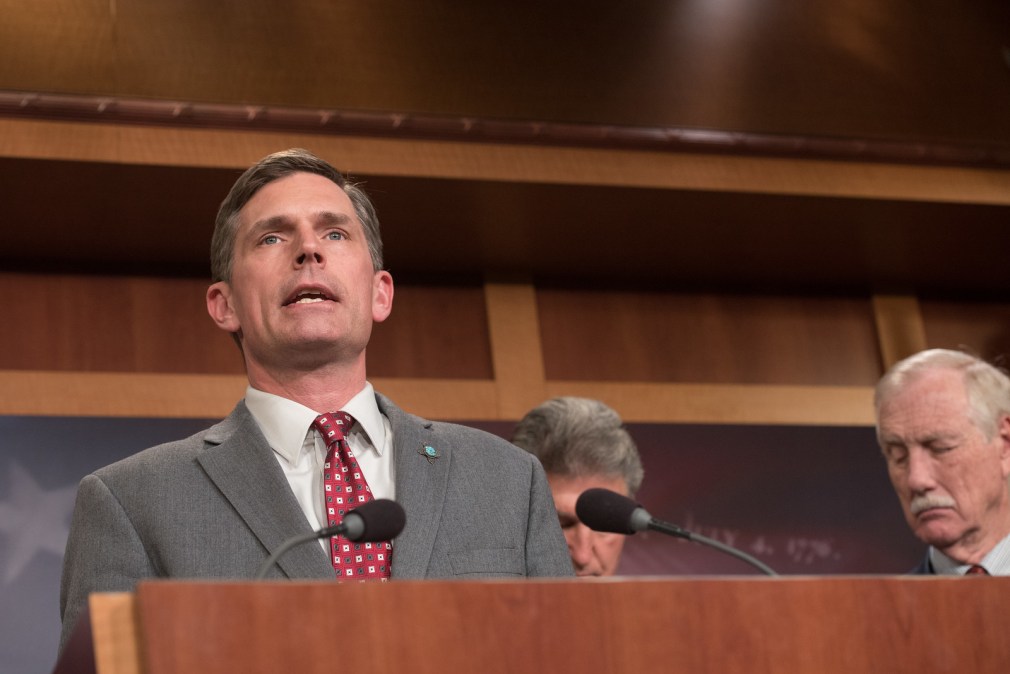 The co-founders of the Senate Artificial Intelligence Caucus want the Pentagon to find more recruits with digital engineering and computer science skill sets, while establishing clear career tracks for those personnel.
New legislation from Sens. Martin Heinrich, D-N.M., and Rob Portman, R-Ohio, would require the undersecretary of Defense for personnel and readiness to "promote and maintain digital engineering as a core competency of the Armed Forces," the senators said in a news release. The proposed Armed Forces Digital Advantage Act would also create the role of "Chief Digital Engineering Recruitment and Management Officer of the Department of Defense," which would report to the undersecretary.
"Whether it is Artificial Intelligence, 5G telecommunications services, or cloud computing, transformational digital technologies will present new opportunities and challenges for the Department of Defense," Heinrich said. "That means we must prepare the Department with a proficient and capable workforce by recruiting in the near term and training for the long term."
Beyond the goal of finding and retaining those people in general, the senators want to "protect them from pressures to rotate into unrelated roles," the news release said.
The new recruitment and management officer would have a mandate to think creatively about where and how to reach out to potential recruits, including "mechanisms not typically pursued in military recruitment (ex. tech conferences and events like SXSW)," the news release said.
The official career tracks, meanwhile, would include "appropriate military occupational specialties (MOS) and meaningful opportunities for career development, talent management, and promotion within such career tracks."
Portman and Heinrich created the AI Caucus earlier this year with the goal of emphasizing "responsible policy" for the technology's use inside and outside of government.
The Pentagon has embraced the potential of AI in general. Its new Joint AI Center (JAIC) is considering not only the technology's applications in warfare, but also how it could improve Pentagon management.
Portman is also a co-sponsor of bipartisan legislation intended to improve federal agencies' use of AI.
The legislation is in line with one suggestion made by the tech executive-heavy Defense Innovation Board (DIB). The board voted to formally suggest that the Pentagon "establish a career track for computer scientists in the military" in January 2018. The DIB is an independent advisory council — it makes recommendations but cannot implement them.