Giant no-bid IT contracts at Kansas revenue agency prompt surprising layoffs
The Kansas Department of Revenue (KDOR) will lay off 56 employees after two multimillion dollar no-bid contracts with CGI Technologies and Solutions Inc., the company behind the torrid rollout of Healthcare.gov in 2013, the Wichita Eagle first reported this week. KDOR will move its information technology services over to the company after signing at least two no-bid contracts in February 2017 and February 2018 worth $59 million and $53 million, respectively. Some lawmakers say they were never made aware that the contracts had been signed, and were surprised by the layoffs, as well. "So much for transparency and good governance," Republican Rep. Joy Koesten tweeted on Friday. KDOR spokesperson Rachel Whitten told StateScoop that the contracts were publicly available for the proper amount of time.  "The contracts were procured under a public, legally-defined process called prior authorization," Whitten said. "The proposal was posted publicly for seven days with the opportunity for protest or comment. It is a standard […]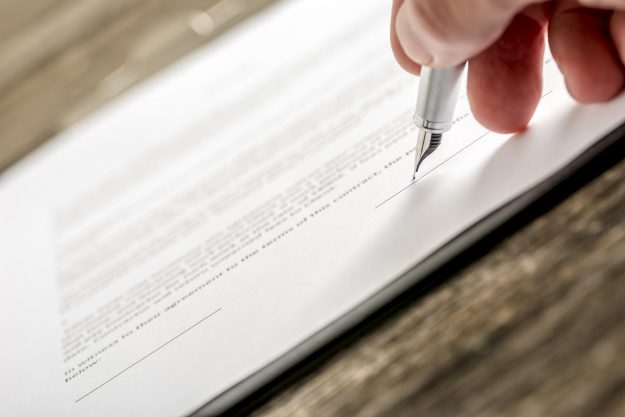 The Kansas Department of Revenue (KDOR) will lay off 56 employees after two multimillion dollar no-bid contracts with CGI Technologies and Solutions Inc., the company behind the torrid rollout of Healthcare.gov in 2013, the Wichita Eagle first reported this week.

KDOR will move its information technology services over to the company after signing at least two no-bid contracts in February 2017 and February 2018 worth $59 million and $53 million, respectively. Some lawmakers say they were never made aware that the contracts had been signed, and were surprised by the layoffs, as well.

"So much for transparency and good governance," Republican Rep. Joy Koesten tweeted on Friday.

KDOR spokesperson Rachel Whitten told StateScoop that the contracts were publicly available for the proper amount of time.

"The contracts were procured under a public, legally-defined process called prior authorization," Whitten said. "The proposal was posted publicly for seven days with the opportunity for protest or comment. It is a standard procurement processes as administered by the Department of Administration."
The first contract, worth $59 million, requires CGI to upgrade the state's debt collection technology and launch a self-service portal allowing residents to create payment plans and back taxes. CGI will take 80 percent of the profits until it reaches $4.2 million in earnings, at which point the state will take all profits generated.
Whitten said the state has gained $15 million through the portal in the past 10 months.
The second contract requires the vendor to operate, maintain, enhance and support KDOR's tax systems. KDOR and CGI will work together to transition the agency's IT systems, according to official documents.

Whitten said that the layoffs were announced internally at the agency last fall by state revenue secretary Sam Williams.

"The 56 IT staff affected by the transition have the opportunity to apply with CGI for jobs in Topeka so that they can continue to lend their expertise to the state's tax collection operation," Whitten said. "KDOR is also working with those affected who want the opportunity to be matched with other jobs within the agency and state government."
The ultimate purpose of the transition, Whitten said, is for CGI to take over the maintenance of the applications for KDOR — the agency will retain ownership over software and data. Not all public officials are satisfied, though.
Sarah LaFrenz, president of the Kansas Organization of State Employees, told the Wichita Eagle there is a difference between an online posting and actively discussing the impact of the contract.
"That's the transparency when people are going to lose their jobs — that's what people are looking for," LaFrenz said.
CGI has worked with North Carolina on its tax services previously. The partnership ended with each party agreeing not to disparage the other over a failed $85 million software contract.