New York City published a strategy to keep its IoT fair
A new guide published by New York City Mayor's Office of the Chief Technology Officer aims to serve the city's communities equally and fairly.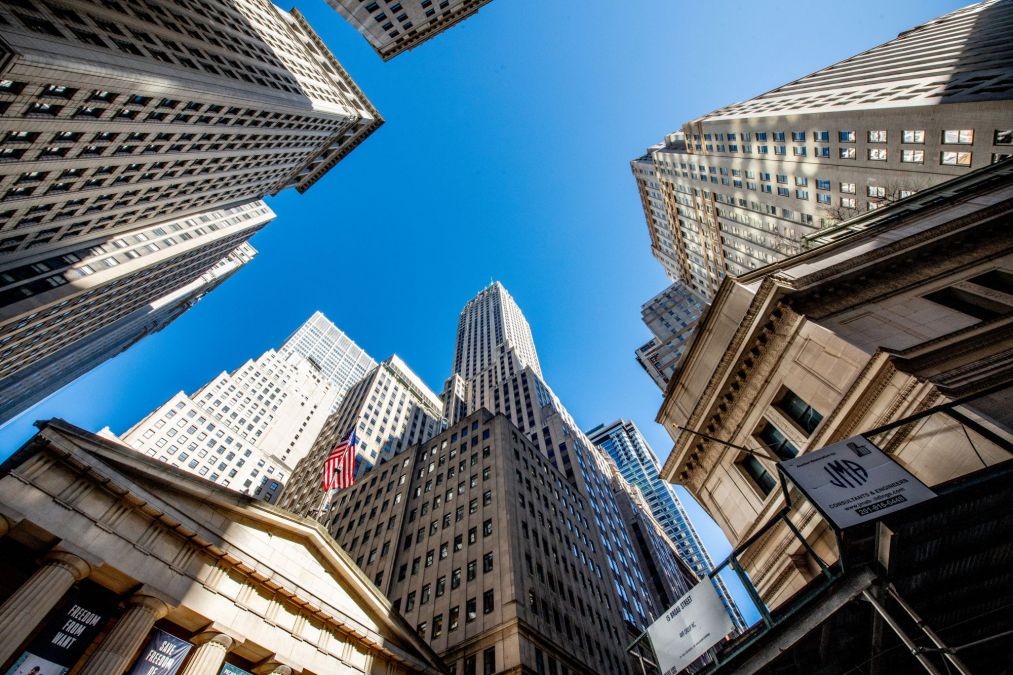 The New York City Mayor's Office of the Chief Technology Officer recently published a guide outlining how the city can equitably and safely adopt emerging "internet of things" technologies over the next several years.
The 78-page "New York City Internet of Things Strategy" released last week is partially an assessment of the city's current IoT landscape and partially a list of short-term recommendations to ensure that future technologies treat the public fairly once they're put to use. The guide includes recommendations like that the city inventory its IoT devices and standardize a review process to ensure devices are kept secure. It also recommends the city establish an internal consultancy that agencies can query about IoT development or seek help with mapping out sites where new technologies can be tested.
But many of the benefits from centralizing the city's IoT plans into one document aren't actually related to technology at all, said Paul Rothman, the director of smart cities and the IoT lab at MOCTO.
"There are new things, obviously, with 5G on the horizon," Rothman told StateScoop. "But a lot of what we put in the strategy isn't necessarily technology-dependent. A lot of it is about relationship building, both within the city and externally with partners in academia, with industry, with committee organizations and things like that. That's evergreen. It's going to need to be there regardless of what the technology is."
Though the city has experienced a "steady growth" of IoT installations over the past decade, Rothman said, keeping community organizations and residents abreast of the latest policy changes and deployments, especially in communities already underserved by government and internet service providers, can be challenging. If any mistrust of city-deployed technology is left unaddressed, the report says, the confusion can spiral into a mistrust of government in general and can "compound any instances of disempowerment or harm experienced from other sources."
To build a relationship with residents and quell those potential concerns, the city plans to hold regular public engagement in the form of IoT training, education and data literacy courses, as well as create a publicly accessible catalog of successful "smart city" projects, with the benefits of each project listed. According to the guide, city officials plan to reach out to academic institutions and community-based organizations within the next year to launch IoT-based partnerships, with the goal of increasing awareness and testing new technologies more quickly than government could independently.
Just in the past several years, municipal IoT projects in places like San Diego and Toronto have caused tension between officials and residents who've said they feel like they're being surveilled for no reason. Government-deployed sensor technologies, if they're unchecked, can be biased against traits like skin tone, height, body composition or the use of devices like wheelchairs and other assistive tools. Additionally, if IoT devices aren't distributed equally throughout the city, some neighborhoods may be subject to more law enforcement presence or not prioritized for new infrastructure projects.
"For example, if a city were to assess mobility needs based solely on IoT-based bicycle counts, they could misinterpret a lower number of bikes present in a lower income neighborhood as a lack of demand for bikes, rather than a lack of access to them," the report states. "If those data were then used to select where to place cycling infrastructure, inequities could result by neglecting to add infrastructure in areas that, in fact, need that support most."
The report also includes next steps for IoT development that New York City plans to take over the next year.
Officials intend to start a "Rapid IoT" data collection program soon to pilot new technology quickly, as well as launch an IoT dashboard that ingests, analyzes and compares the data from various devices in real time. And in addition to annual IoT reports from MOCTO, the city also plans to create an annual forum for industry and community partners to comment on their IoT.
"Some of this is addressing what's been on the city's radar for a number of years," Rothman said. "The purpose of putting this out is to disseminate those ideas and lay out the path forward with how we want to work internally and how we want to work with communities and other stakeholders throughout the city."