New York City has been on two 'work streams' during pandemic, CIO says
Citywide CIO Jessica Tisch said the pandemic forced her agency to rush new services online, while also supporting a pivot to remote work for thousands of staff.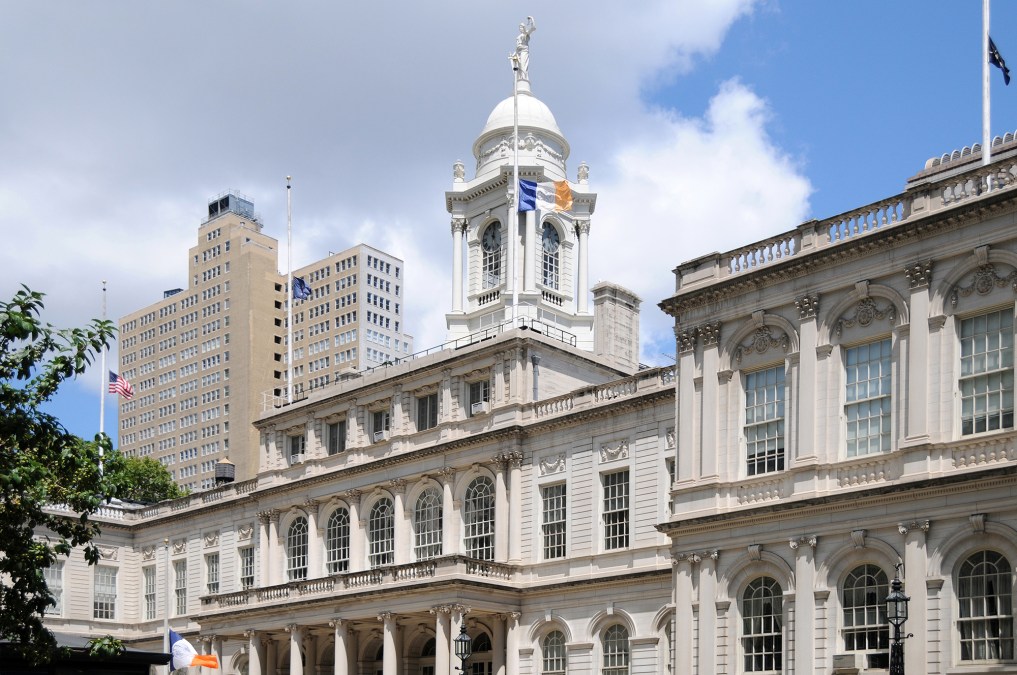 The outbreak of COVID-19 in New York City split the duties of its information technology agency onto two tracks when the pandemic arrived in March, the city's chief information officer said Wednesday.
Speaking during the IBM ThinkGov online conference, Jessica Tisch, the commissioner of the New York Department of Information Technology & Telecommunications, said her team has been on "two work streams" for the past three months.
The first, she said, was enabling the city's 325,000-person payroll to work remotely, acquiring and outfitting "tens of thousands" of laptops, setting up accounts on virtual productivity platforms like Cisco's WebEx conferencing software and implementing multi-factor authentication.
"If that didn't happen, nothing else could," Tisch told IBM Executive Chairman Ginni Rometty.
Pivoting the workforce
New York's COVID-19 outbreak, which infected more than 220,000 people and killed nearly 23,000 residents, started barely three months into Tisch's tenure as CIO. A former deputy commissioner for IT in the New York Police Department, Tisch said her first months in the citywide role was spent "internally focused, learning the organization, its people, its processes."
Then everything changed.
"I've spent three months working with every New York City agency and office, helping them pivot their workforce from their office to home, helping stand up new services," she said.
Two-day deadlines
Designing and delivering those new services has been the other "work stream" for DoITT since March, she said. Much of those efforts have been focused on the city's neediest residents. The city launched a a free meal-delivery service for the estimated 1.2 million New Yorkers considered to be food-insecure after the city imposed a strict stay-at-home order. For that service, which was built with a graphical "no-code" platform over the span of a few days, Tisch said she worked with the city's Taxi & Limousine Commission to recruit livery drivers who suddenly had no passengers for deliveries. At its peak, Tisch said, the program was providing about 1 million meals daily.
"We created a free Uber Eats in a weekend," she said.
The meal-delivery program was part of DoITT's rapid development of a broader "NYC COVID-19 Engagement Portal" designed to help residents access vital city services during the health crisis and give officials a better picture of where the coronavirus was spreading.
Tisch said DoITT also worked closely with the city Department of Education to help the nation's largest school district adapt to long-term distance learning. The city distributed about 300,000 iPads to students who didn't have internet access at home, she said, and hired IBM to equip the devices with the apps necessary to access schoolwork. Tisch also said she brokered a deal with T-Mobile for mobile internet access for $8 per month per iPad, and recently extended that arrangement to last through the end of the 2020-21 academic year.
Can't do everything online
Before Tisch, Rometty spoke with Miami-Dade County, Florida, Mayor Carlos Giménez about how lockdowns and mass telework have affected his government and surrounding community. He said he's found that the vast majority of the employees who ordinarily work out of the county's 510-foot tall headquarters can do their jobs remotely, which has prompted him to think about how telework can address environmental concerns.
"Maybe 25% need to be there at any one time," he said. "The other 75% can work from home. If I'm able to convince other businesses that you don't have to go to work, guess what goes away? My traffic problem."
Still, Giménez said, virtual environments are not a solution for everything — sanitation, utilities, construction and roadwork still have to be done physically. And even though Florida now has one of the worst COVID-19 outbreaks in the world, with new records for infections being set almost daily, Giménez said he had reason to believe his tourism-dependent region will once again become a hub of in-person activity.
"You can't do a beach virtually," he said.