For stopout students, Texas State pins hopes on new data-fueled partnership
For extra help finding and coaching stopout students through graduation, Texas State University has announced a new partnership with ReUp Education.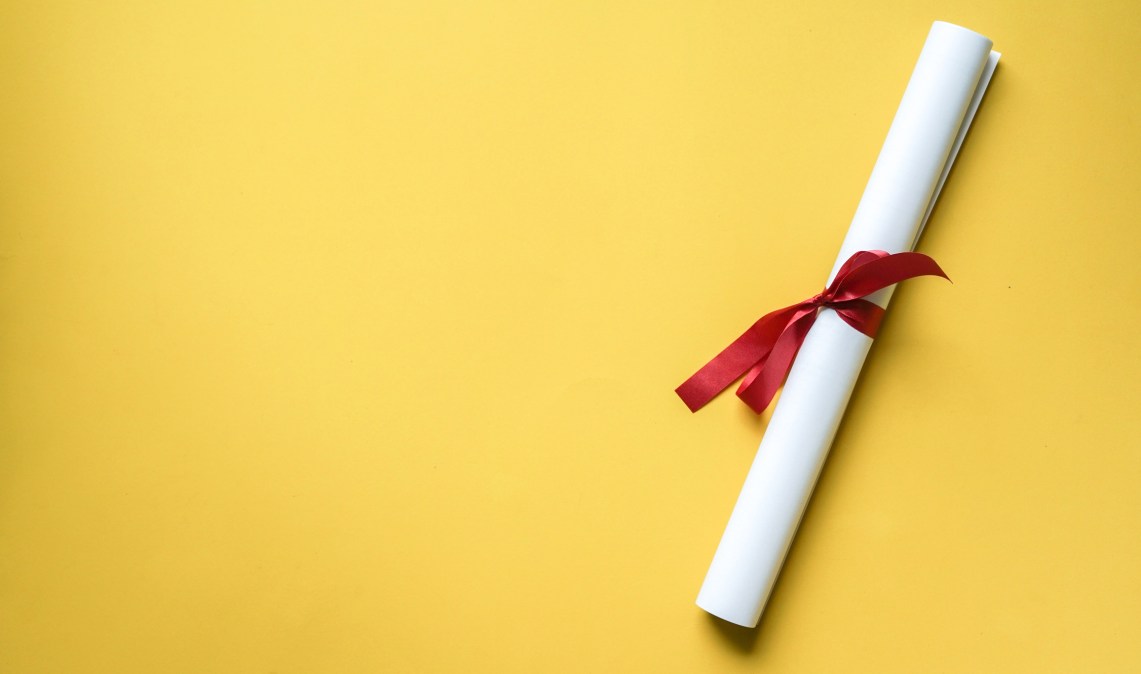 Students who stopped short of earning their degrees at Texas State University may soon receive a personalized phone call or text encouraging them to reenroll and avail themselves of the higher salaries and other opportunities that typically follow graduates. The university on Tuesday announced a three-year partnership with ReUp Education, a company that uses predictive analytics to help higher education institutions contact stopout students and coach them to degree completion.
The partnership, which administrators told EdScoop began in June, has already yielded its first enrollment, with leads on more than 100 others who could return this fall.
Gary Ray, who manages Texas State's enrollment program, said the university started a pilot program in 2018, called Bring Bobcats Back, that offered stopout students with senior status $750 grants to return and complete their degrees, which in some cases necessitated attending only one or two final courses. The program worked, he said, but the university didn't have the resources to scale it up and track down the bulk of its stopout students, who'd often relocated.
"I think a lot of students just want that encouraging nudge like, 'OK, you can do this,'" Ray said. "A lot of times they've been wanting to do it and have been thinking about doing it, but it just never has been the right opportunity, so sometimes that call really comes as a catalyst."
ReUp Education, which has contracts with universities and community colleges dotted around the U.S., specializes in tracking down current contact information of stopout students. It then pits trend data against each students' personalized data — including demographic, contact, academic and financial information — to predict which outreach methods will be most effective at spurring a reenrollment for each student and which factors will be most likely to contribute to a student's success upon entering college a second time.
A former student might receive an email, text, phone call or targeted ad co-branded with the university's and ReUp's logos. If they respond, a ReUp coach attempts to gather more information and direct the student to the university's advisers and financial aid offices. The company gets a cut of the tuition from each reenrollment, but the process doesn't end there. Sarah Horn, ReUp's chief executive, said the goal is to continue building students' personal files as they work toward their degrees to ensure that certain key relationships remain sturdy.
Horn, who worked as a life coach and developed solutions to improve student outcomes at several education startups before co-founding ReUp in 2016, said the importance of students' relationships has become increasingly apparent to her over the years. It's relationships with their families and friends, themselves, their mentors and the university itself, she said, that most strongly indicate whether students have resources to call upon when they encounter obstacles on the way to graduation.
"What we've been able to do with our technology, we can see at any given time the health of a student's relationship along those dimensions," Horn said. "The more enabling relationships a student has, the more predictive it is they will reenroll and retain."
Nationally, there are 36 million stopout university students, according to the National Student Clearinghouse. It also estimates that about a tenth of those students have already made two years of progress and are "potential completers." But that group could be larger than experts thought; through frequent check-ins with students and data to point out what's most likely to cause students to fail, Horn expressed surprise with how quickly her young company's technology has honed its predictive power.
In Texas, which claims 2 million of the country's stopout students, a higher education board created by Gov. Greg Abbott set a goal for 60 percent of Texans between the ages of 25-34 to earn a postsecondary degree or certificate by 2030. The workforce initiative is required, the board says, for Texas to "stay competitive in the global economy," a notion borne out by research from the Association of Public and Land-grant Universities, which estimates that a college degree confers upon each student an average of $1 million in earnings over a lifetime and reduced odds of unemployment.
Coaching is important in the process of guiding students toward graduation, Horn said, but it's also one of the most difficult parts of the process to scale up without losing quality. That, she said, is where technology and data have been particularly helpful. Every email, text and phone conversation with each student is transcribed, she said, and used to update the predictive model.
"The delivery of coaching can vary a lot depending on who is doing the coaching and also it's sort of the coach who's the gatekeeper of that service and the quality of it," Horn said. "I've long had a belief that if we can turn coaching from an art into a science, it becomes far more scalable, not just for ReUp per se, but for this whole industry."
Part of coaching, she said, is helping students move past some of the negative emotions, like guilt and shame, typically associated with not finishing school. At Texas State University, Ray said he's been encouraged by the new partnership with ReUp so far, and that the additional help from the company is giving students a chance to rewrite their educational pasts.
"Sometimes it is timing, sometimes it is life circumstances and sometimes it is self-confidence," he said. "They may have had a bad experience because they weren't ready for college at that point or something happened in their life that caused them to lose focus. What we're finding is students have more time to think about that."