Universities stormed by technical, cultural challenges during pandemic
The rapid changes have made higher education administrators reactive, but it's time to start thinking strategically again, speakers said during an online conference Thursday.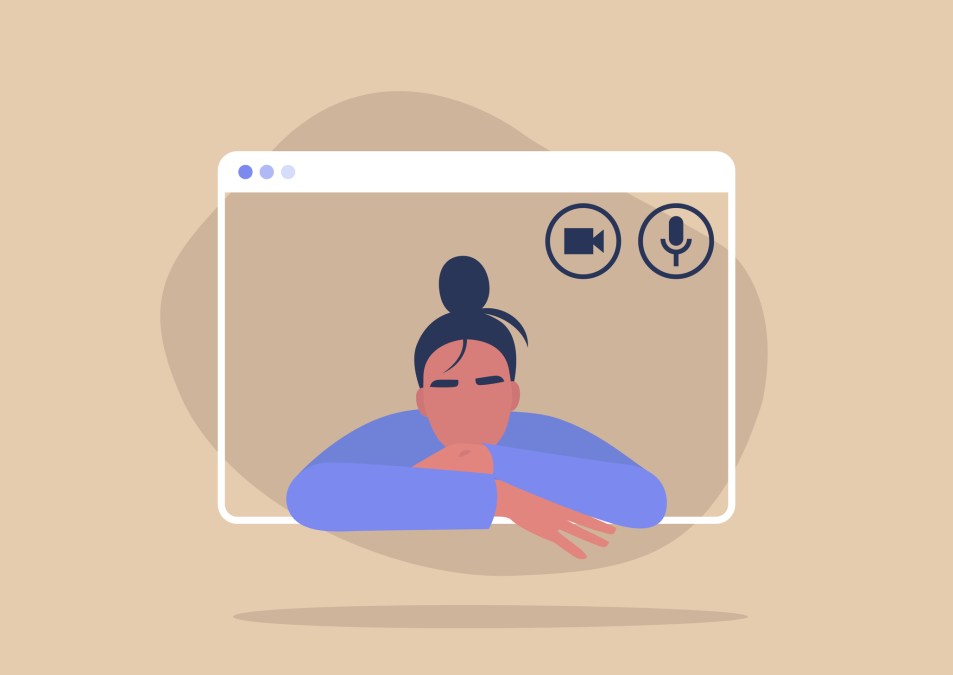 The COVID-19 pandemic is forcing university administrators to confront both technical hurdles and cultural challenges as they attempt to convince reluctant faculty to embrace new technologies, university leaders said Thursday during an online conference.
The pandemic has led universities across the country to pause in-person classes, leading to an increase in the use of digital tools needed to ensure students can continue learning and submitting coursework, as well as to continue the back-office operations of the institutions. Connie Johnson, provost and chief academic officer at Colorado Technical University, a college with 27,000 students that used an online format for most of its course offerings even before the pandemic, said convincing faculty to change their methods has proven difficult.
"I think there's a misnomer that if you teach online, you love technology and you'll work with any new exciting technology coming forward, and that's not necessarily true," Johnson said during the online conference hosted by the nonprofit group Educause.
To help students stay connected with university staff while under stay-at-home orders, Johnson said Colorado Technical University began offering students a text-based system, called "Messenger," that allows them to check in with professors and advisers. Students have used the system to report life challenges, like contracting COVID-19 or losing their jobs, she said.
"We have the ability to look at all these Messenger data and we're seeing students really reaching out to faculty saying hey I'm in trouble or I have this going on and some faculty were refusing to answer on Messenger because they weren't embracing the technology," Johnson said. "And so how do you move a culture that in an emergency situation don't want to do it? How do you move them forward?"
Allan Gyorke, chief academic technology officer for the University of Miami, said the pandemic forced his university to rapidly adopt new technologies too. Though teleconferencing software has been commonplace for many years, many schools had no reason to purchase enterprise licenses before students began distance learning en masse. The University of Miami, an institution with 17,000 students, didn't have a Zoom license a few months ago, Gyorke said, but now staff are getting big doses of the technology every day.
"Certainly I've had zoom fatigue in certain days just by having to sit here," Gyorke said. "The technology and change in tools and tools we need to adapt to a changing situation kind of create this opportunity for changing culture but that's all reactive. It's not forward thinking, it's not really planned. We're just reacting to the current environment as quickly as we can."
Desktop computers were once the standard in higher education, Gyorke said, but that too is changing as people put more value on mobility during the health crisis.
"Also, being in Miami we have hurricanes to deal with so we have to think about a portable workforce that can be told to evacuate from campus at any point," he said.
As more tools go digital, professors are also finding that their preferred methods of interacting with students, like grading physical papers, are being replaced by digital alternatives, Gyorke said.
"There's been green initiatives for quite some time, but it's just easier to grade on paper," he said.
Small changes introduced by new technologies are having outsized effects for higher education as they manage unexpected challenges, like Zoombombing, the name given to the new online pastime of crashing strangers' online meetings.
"Why they're being disruptive to Zoom sessions, I don't know," Gyorke said. "Maybe they're a little bored."
Amelia Parnell, vice president for research and policy at the National Association of Student Personnel Administrators, said during the conference now is an ideal time for university administrators to look beyond reacting to their immediate needs and begin planning strategically for the next two years.
"I don't think higher education is going to shift back in terms of workforce decisions," Parnell said. "I think as we look to the future we'll see even more opportunities for professionals across campuses, across functions and units to shift their roles to be both proctors of learning and stewards of the vast resources that we have to help students learn in whatever environment they find themselves in."