USDS wants to fix the 'black hole' USAJOBS with alternative hiring assessment
The U.S. Digital Service recently piloted pass-fail assessments of applicants against IT job requirements at the Department of Health and Human Services and National Park Service.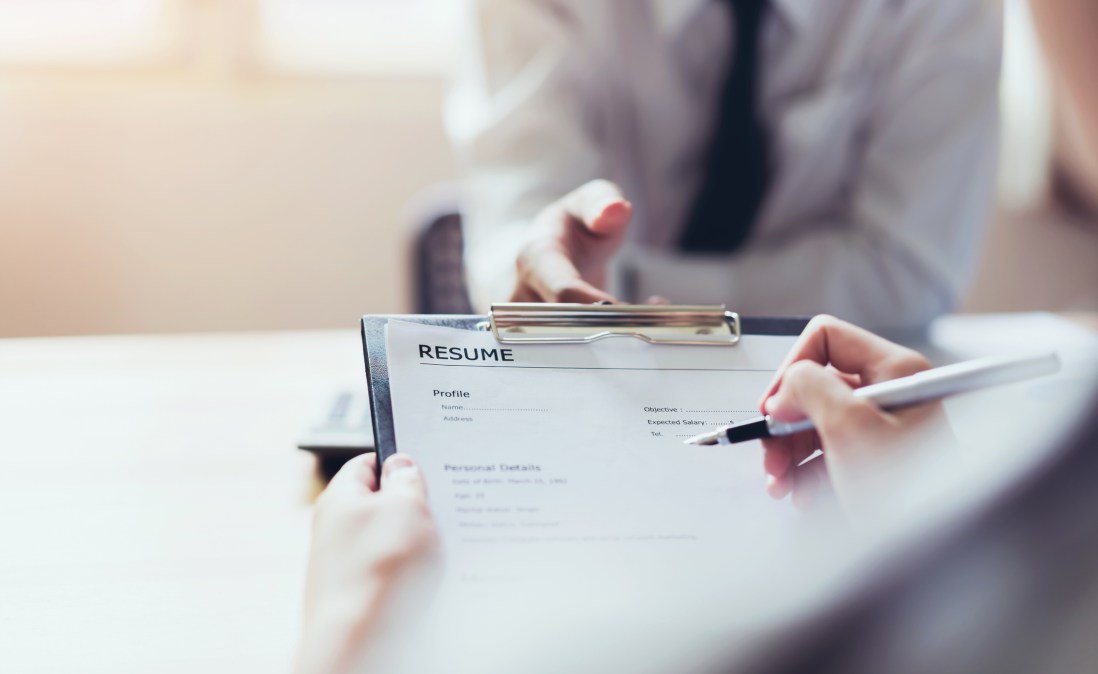 Stephanie Grosser applied for about 20 government jobs when she graduated from Georgetown University with a bachelor's degree in foreign service in 2004. She never heard back from any hiring managers.
So she went to graduate school at Johns Hopkins University just to become a presidential management fellow.
"The problem I saw was that people actually couldn't get in," Grosser said at a National Academy of Public Administration event Tuesday. "And when I came into government, more than anything, I dreamt of being able to open that hood and look into what's happening to figure out why people aren't getting through."
A decade later, she has her wish working as a "bureaucracy hacker" for the U.S. Digital Service. The Office of Personnel Management's then Acting Director Margaret Weichert called on her to lead a team of USDS experts focused on making the federal hiring process more fair and open.
Particularly, the federal government's hiring website USAJOBS has proven a "black hole" for applicants and hiring managers seeking qualified recruits — with up to 50 percent of jobs posted on the website going without any selections made, Grosser said.
Only 20 percent of government jobs are now hired through a competitive, public process as hiring managers have learned to work around requirements like veterans' preference, according to USDS.
In the last six months, USDS has run pilots with the Department of Health and Human Services and the National Park Service testing an alternative, underused hiring assessment in the selection of IT personnel at the General Schedule-13 level — meaning a college degree wasn't necessary.
"When we came in, we said time [to hire] was important, but if the quality of the lists for hiring managers to select from isn't high enough, and you're canceling certificates, the amount of time it took to get there doesn't matter," Grosser said.
Under the current USAJOBS process, an applicant is considered qualified if they have a federal resume — a document that can span up to 60 pages listing accomplishments for human resources to evaluate — and pass a self-assessment questionnaire. People who list themselves as an expert in every skill area get qualified, even if they're lying, Grosser said.
But when hiring managers see the list of everyone who qualified for a position and realize many don't qualify, they abandon the process, she added.
Rather than reforming civil service legislatively, Grosser's team suggested replacing the self-assessment with a pass-fail assessment of applicants against IT job requirements consisting of two interviews.
USDS brought subject matter experts, or SMEs, together with HR teams at both pilot agencies to establish IT job requirements and solicit two-page resumes. SMEs reviewed each resume and used them to determine which applicants would go on to the interview phase.
Applicants who passed two interviews with SMEs would be certified and added to the list of qualified individuals for the hiring manager to choose from.
Out of 165 HHS applicants 36 were considered qualified, and seven people were selected for IT jobs. At NPS, 25 applicants qualified out of 224 that applied including four veterans. The Department of the Interior, which oversees NPS, only had seven vacancies listed but made 13 selections from the applicant pool.
Those who qualified consisted of federal employees, contractors, private sector applicants, people under age 30, women and minorities. And even though the process took 50 to 60 hours, SMEs said they would do it again, Grosser said.
Historically the average time to selection between the two agencies was 47 days, but hiring managers at HHS took 11 days and DOI took 16 days to make their selections off of certificates using the new process.
As for the applicants that qualified for NPS jobs but weren't hired, DOI is trying to figure out how to share the certificate departmentwide so any of its agencies can hire one of the IT specialists, rather than starting from scratch, Grosser said.
USDS is currently running a roadshow to all 24 Chief Financial Officers Act agencies in an effort to scale use of the process.
Most agencies are at a place where they only want to share certificates among a handful of their own offices, but Grosser is thinking bigger.
"We're actually going to be testing this process for a governmentwide hiring action in the customer experience field to see how that works," she said. "To see if agencies would be willing to share SMEs and select off a shared certificate."