The AI warfighter is coming, and it starts with dogfighting
DARPA's new Air Combat Evolution program is one step in a tall ladder to get warfighters to trust AI like they do fellow service members.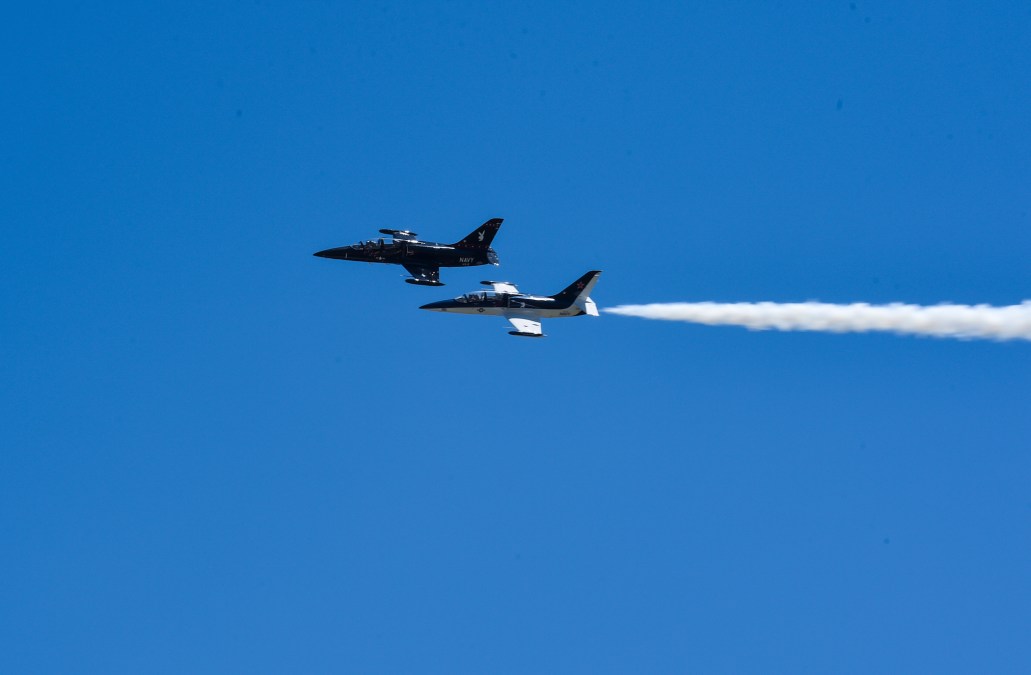 The Defense Advanced Research Projects Agency wants warfighters to better trust artificial intelligence, so it's putting it to work in dogfights.
DARPA's Air Combat Evolution program, currently out with a presolicitation notice, is working to deploy AI in "within-visual-range maneuvering," more commonly known in the air combat space as dogfighting. The ultimate goal is to not only to get AI into the cockpit — the Defense Department doesn't foresee dogfights being the fighting style of the future — but to train warfighters to trust computers the way they trust other humans.
DARPA is seeking proposals for AI that can be gradually implemented into high-tempo, highly dynamic environments through simulation and eventual deployment, according to the notice. The Air Combat Evolution program is a part of a broader push for AI working alongside warfighters called Mosaic Warfare.
Dogfighting is a "nice entry point" with its relative ease, Lt. Col. Dan Javorsek said last week at a Noblis event. Even though films like "Top Gun" and others have given dogfighting popular culture exposure, the process is relatively easy compared to other fighter pilot operations, said Javorsek, a DARPA program manager who goes by the nickname "Animal."
"The media have kind of put dogfight up on this apex of human creativity and vision, but rather, in reality, a dogfight is a pretty simple problem to solve," he said.
Putting Air Combat Evolution in dogfights will hopefully bridge the gap between current "physics-based automated systems" assisting pilots at mission speed in air traffic navigation to the most advanced warfighting maneuvers, such as striker escorts. It is a hurdle DARPA hopes that in overcoming, it will also sow a deeper trust for AI among pilots and other warfighters.
Mosaic Warfare will put service members in "close collaboration" with autonomous weapon systems in complex environments. Eventually, according to the notice's details on Mosaic, manned systems will lead many unnamed systems in "all operating domains." The name Mosaic comes from a shift from a "system of systems" approach to a "heterogeneous set of manned and unmanned systems." In a system of systems, capabilities functions as a whole, and in Mosaic final products will have a more modular setup.
Once implemented, Mosaic will mean humans will fill the role of battle managers, devolving the combat autonomy and capability to unmanned systems, according to DARPA.