North Dakota hires state's first 'chief reinvention officer'
Providing a customer experience like what's offered by Amazon has become a holy grail for many government IT leaders in recent years, and with North Dakota's newest hire on Thursday, the state is drawing a direct line to that mission. North Dakota's chief information officer, Shawn Riley, announced a new position called the chief reinvention officer, or CRO, that will be filled on August 20 by Julie Cabinaw, a private industry executive with a broad business background that includes product management, user experience, social media, marketing, and direct sales. And several years ago, she worked for Amazon, helping to develop the user experience for the company's e-reader, the Kindle. Cabinaw served in executive roles for a candle company called Scentsy, worked as a user experience director for Hewlett-Packard Enterprise Services, and worked for more than seven years for a healthcare content and education nonprofit called Healthwise. The common thread through […]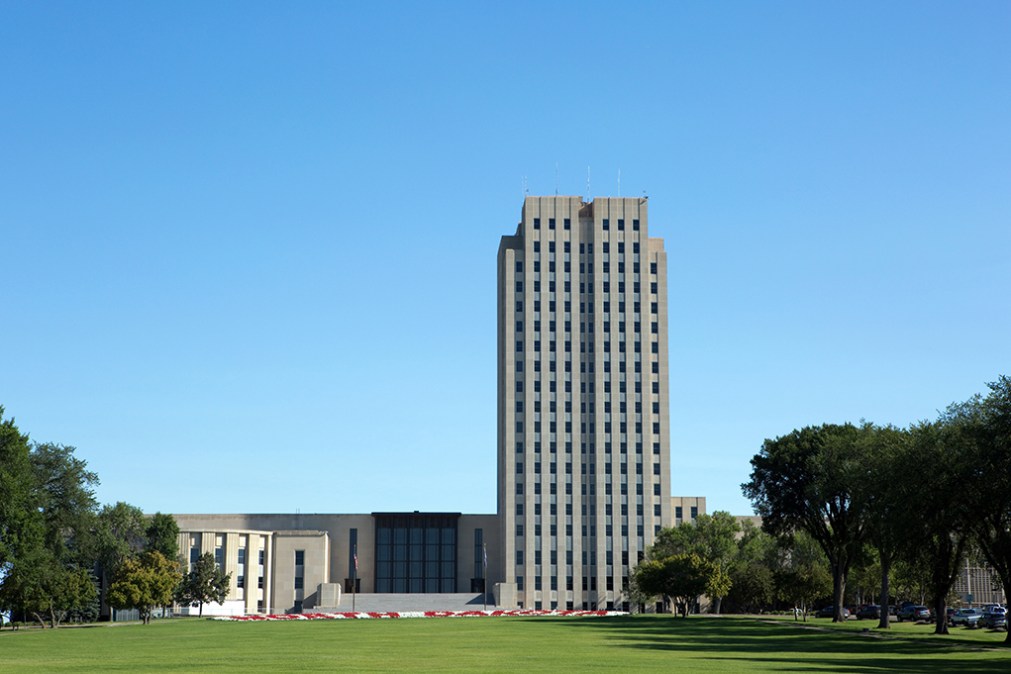 Providing a customer experience like what's offered by Amazon has become a holy grail for many government IT leaders in recent years, and with North Dakota's newest hire on Thursday, the state is drawing a direct line to that mission.
North Dakota's chief information officer, Shawn Riley, announced a new position called the chief reinvention officer, or CRO, that will be filled on August 20 by Julie Cabinaw, a private industry executive with a broad business background that includes product management, user experience, social media, marketing, and direct sales. And several years ago, she worked for Amazon, helping to develop the user experience for the company's e-reader, the Kindle. Cabinaw served in executive roles for a candle company called Scentsy, worked as a user experience director for Hewlett-Packard Enterprise Services, and worked for more than seven years for a healthcare content and education nonprofit called Healthwise.
The common thread through all those roles, she told StateScoop, has been "working on technology that made a difference to people's lives and business success," and that's what she plans to bring to the state. A spokesperson from the North Dakota Information Technology Department explained the CRO role as one that expands partnerships and helps the state's technology office transition from that of a mere support function to one that takes the lead on using new technologies — like blockchain and machine learning — to improve customer experience and enable government to be more data-driven.
This is Cabinaw's first government role, but she said the role is similar to what she's been doing in the private and nonprofit sectors for more than two decades.
"I've been lucky enough to be in a position where I kind of sit along a seam between business, the individual, and technology and I enjoy translating those things for the best benefit of all involved," Cabinaw said.
At Amazon, she said her job was to think about what it was like to read and interact with content and to add functionality that people believed wasn't available on digital devices, like the ability to dog-ear pages or highlight passages.
"The strategy of the customer first and then working backward has been very key to helping me understand and take my skills even further in the work that I do."
Cabinaw said that especially with the support of Gov. Doug Burgum, a Republican with no previous political experience who got his professional start in the software field, the state is well positioned to use technology to further its goals.
The technology office's spokesperson told StateScoop that the purpose of this role is in direct alignment with the governor's key initiatives, one of which is listed on his website as "reinventing government ."
"Anything being done simply because 'that's the way we have always done it' should be and must be rigorously and respectfully questioned," the governor is quoted as saying on that page. "And no matter what, we must have the courage to admit that we can always do better."
The creation of Cabinaw's role came along with two others who will work alongside State Chief Information Officer Shawn Riley. Duane Schell, who has served as the state's director of network services for ITD since 2009, has now been named the state's chief technology officer. As CTO, a press release from the state says, he is responsible for "setting the long-range vision and direction of the state's technology backbone including statewide cloud, computing and network services and providing world-class service management to help empower and enable stakeholders."
The state has also created a new chief data officer position, for which it is still seeking applicants.