Challenge winners propose technology to fix, modernize NYC's sluggish subway
As an army of daily commuters calls for New York City to fix its sluggish subway system, a new idea revealed through a governor's challenge may provide at least one piece of a possible solution. Metrom Rail, a transit company based in Illinois, announced last week that it has been named one of eight winners of the Metropolitan Transportation Authority (MTA) Genius Transit Challenge, a competition announced last year by Gov. Andrew Cuomo that was designed to find ways to "modernize and improve" the city's subway system. The company and a submission from Robert James proposed a solution that uses ultra-wideband wireless technology for subway signaling that Metrom says "provides an increase in train operating efficiency and safety with significant reductions in cost and deployment time compared to legacy train control systems." The city's transit authority reports that the technology can be deployed "immediately" and more cheaply than traditional signaling technology. The […]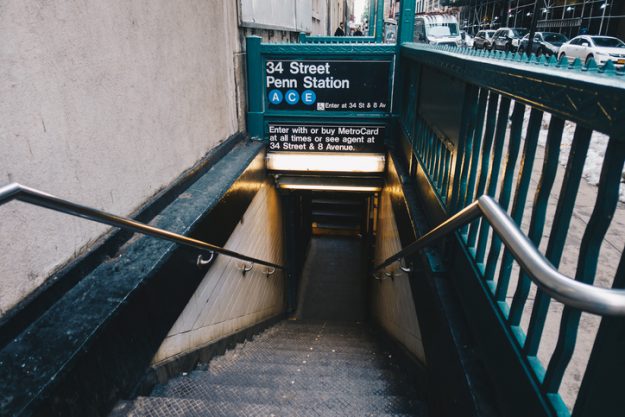 As an army of daily commuters calls for New York City to fix its sluggish subway system, a new idea revealed through a governor's challenge may provide at least one piece of a possible solution.
Metrom Rail, a transit company based in Illinois, announced last week that it has been named one of eight winners of the Metropolitan Transportation Authority (MTA) Genius Transit Challenge, a competition announced last year by Gov. Andrew Cuomo that was designed to find ways to "modernize and improve" the city's subway system.
The company and a submission from Robert James proposed a solution that uses ultra-wideband wireless technology for subway signaling that Metrom says "provides an increase in train operating efficiency and safety with significant reductions in cost and deployment time compared to legacy train control systems."
The city's transit authority reports that the technology can be deployed "immediately" and more cheaply than traditional signaling technology. The city has not said that it has committed to immediately deploy the technology, however, only that it is now investigating how the idea can be pursued further.
Metrom explains that "the system generates precise ranging and location data to optimize train speed and spacing."
The solution offered by the two winners was one of 438 applications received by the city and comes as a recent report by the New York Post shows that the subway delays can be attributed in part to a reduction in the speed limit from 55 mph to 40 mph after a crash in 1995 that killed the train operator and injured more than 50 passengers.
"The … signals force us to operate slower, and because they have been installing them gradually, the subways have been slowing down gradually," a train operator told the Village Voice.
Despite the speed decrease, accidents still happen. Several tunnel workers have been hit by trains in recent years and a derailment last summer injured 34 people. New York City's subway system is the largest urban transit system in the country and one of the most decrepit. The New York Times reports that the system has the worst on-time performance of any in the world.
Subway-system president Andy Byford is now examining the possibility of the speed limit being raised again as signal modification has caused an average loss of 2,851 total passenger hours per weekday, according to a 2014 study obtained by the Village Voice. But speeding up won't be enough to overcome an overburdened system that has failed to receive adequate funding.
The eight competition winners were awarded a total of $2.5 million in prize money for their ideas. Other winning ideas include:
A "train-centric" positioning system that uses onboard sensors and cameras to optimize train spacing.
A change in passenger loading procedures that "involves front and rear cars platforming at alternating stations and middle cars platforming at every station" that is expected to increase capacity with "minimal impact to the system."
A train "car of the future." MTA says it will form a joint working group with the submitter, train car producer CRRC, to explore a modern train car that could include "Wi-Fi, cellular, charging ports, LED lighting, and large OLED screens for delivering real-time information to riders" and other features. CRRC has dedicated $50 million to the project.
A "big data" platform that could quickly identify maintenance issues.
A semi-autonomous robot that can rapidly install communications and control systems in tunnels. "This radical robotic system is quick and nimble enough to climb off the railways, into stations, and onto platforms or service bays," MTA says.
An LTE wireless network that provide train-to-ground connectivity.
A network that provides a continuous Wi-Fi connection for passengers.
More information about the winning ideas can be found here.