How the pandemic helped election officials prepare for a flood of misinformation
Election security experts say months of extraordinary preparation during the coronavirus pandemic are paying off.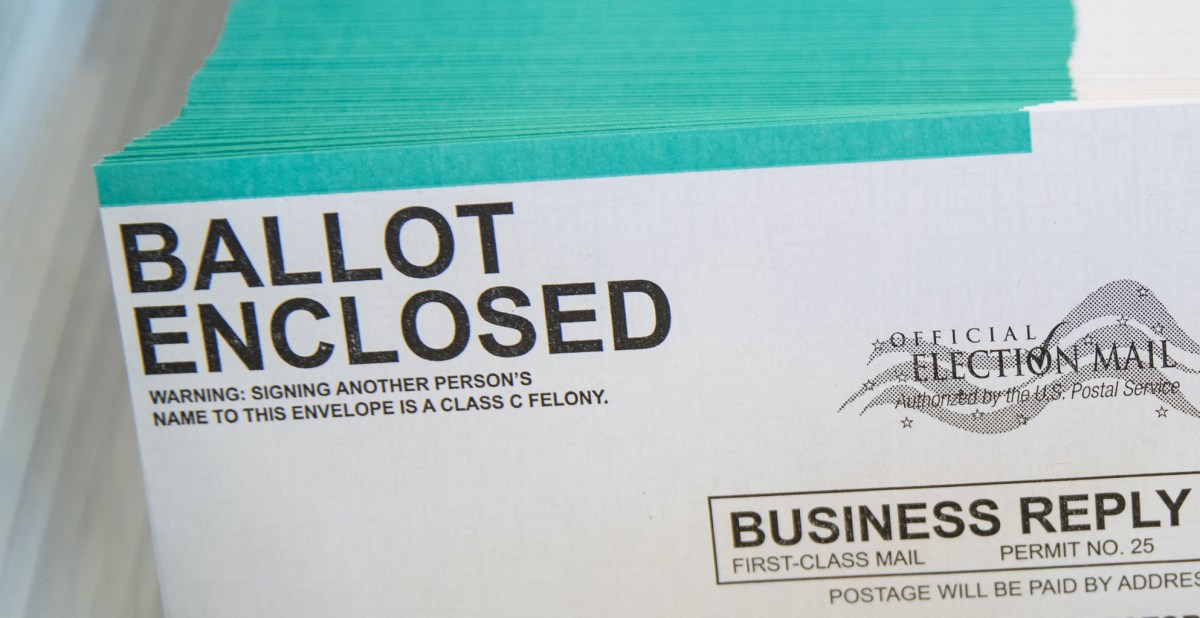 As Americans await the results of a heated presidential contest, election officials are in the spotlight in a country on edge.
They are trying to sift through a fog of domestic misinformation, and their methodical process for counting and verifying ballots is defying demands to hurry up, or stop. Now, security experts say months of extraordinary preparation during the coronavirus are paying off. After months of explaining how elections would work during a pandemic, state and local officials are projecting confidence to the public by being open about their work.
Election officials have "transformed some of the challenges associated with COVID into opportunities to increase transparency and election administration education," said Liz Howard, senior counsel at the Democracy Program at New York University's Brennan Center for Justice. "Before the election, when many election officials received calls and questions from voters about their absentee ballot security measures, many offered to provide tours of their offices to the press, the public and voters."
Some of the most fiercely contested counties in the country are live-streaming the ballot-counting process, as activists outside the election offices make baseless claims about fraud. That includes Maricopa County in Arizona, where a group of supporters of President Donald Trump, some of them armed, showed up to protest. The election center in Maricopa County aimed to increase trust in the process by live-streaming the counting process.
Live video feeds are a no-nonsense way to counter disinformation and hysteria, said Eddie Perez, global director of technology development and open standards at the nonprofit Open Source Election Technology Institute.
"A lot of those feeds, they're very zen and they're very calm, if not downright boring," Perez said. "And that's a good thing, because it shows that you have a good, methodical, well-organized process for counting ballots."
Election offices across the country also are taking to Twitter and Facebook to debunk false claims about ballots being tossed in the garbage or burned. They have been buffeted by top academics and researchers who specialize in disinformation, from the Election Integrity Partnership, which has urged the public to rely on state and local election officials for information. The Department of Homeland Security's Cybersecurity and Infrastructure Security Agency, meanwhile, has also swatted down bogus claims through a "rumor control" page.
Election officials and researchers are up against a steady din of false claims of fraud that have defied the guardrails of social media platforms. A Facebook group falsely claiming that Democrats are trying to "steal" the election picked up 325,000 members before the platform shut it down.
The fight against phony and malicious information will continue well past the 2020 election. Some in the elections sector say more resources are needed in that fight.
Ben Hovland, chairman of the U.S. Election Assistance Commission, which supports states with election-administration information, said that his agency could use much more money to combat misinformation. The EAC operates on a shoestring budget for a federal agency; it had $11.2 million to work with last fiscal year if you subtract moving and other non-operational expenses.
"With sufficient funding from Congress, I believe we could create a one-stop shop for trusted election information," Hovland said.
Hovland, who has been blasting out his own tweets on election security, said the fact that U.S. voting processes vary by state creates opportunities for disinformation.
The decentralized nature of the system "means we are more susceptible to mis and disinformation because there is no uniform answer sometimes," he said.
One answer is to become a poll worker and see the voting process working with your own eyes. "There are just so many checks and balances throughout the process that I think most people don't experience," Hovland said. "That's one of the reasons I recommend people consider serving as a poll worker."