UT Austin unveils robotics lab with U.S. Army Futures Command
The new lab is to aid U.S. Army robotics development and build on a workforce partnership between the university and the military.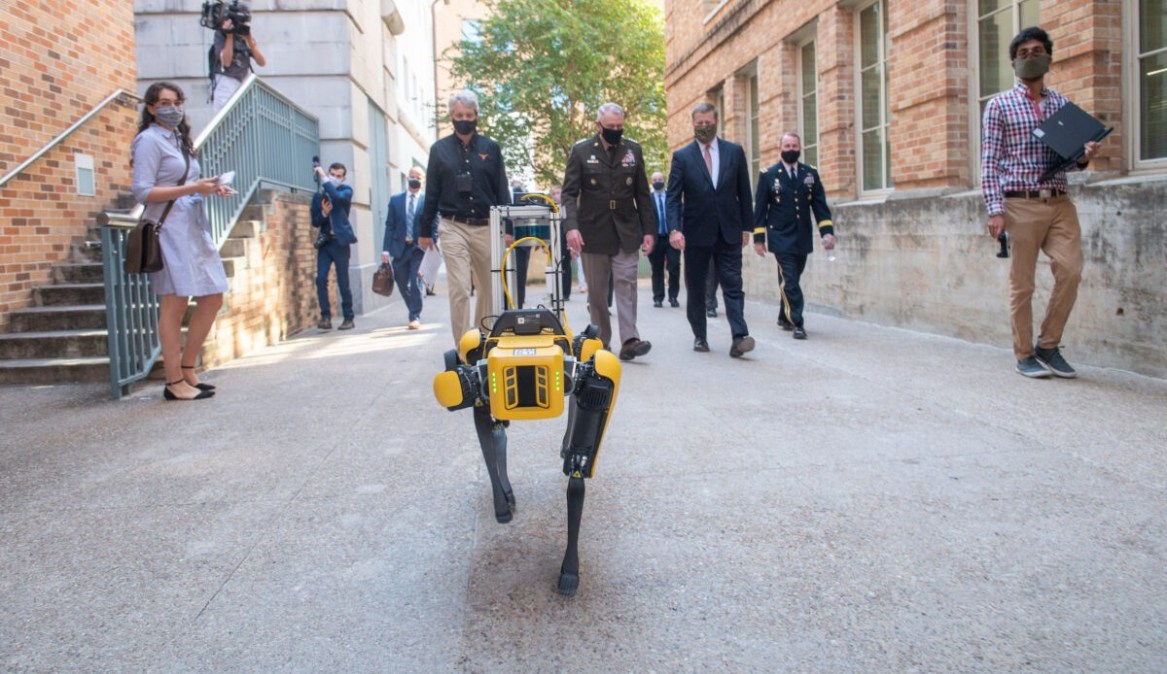 A new laboratory space at the University of Texas, Austin will allow faculty researchers and students to develop robotics technology to be used for the U.S. Army, the university announced Friday.
The facility, constructed inside a converted gym on campus, will support joint research between UT and the U.S. Army Futures Command, which develops new technology for military use, and will serve as a space to develop robotics technology to improve navigation systems in long-range artillery, mobile communication networks and vertical lift aircraft, like helicopters and drones, according to the university.
"[The Army and The University of Texas] have a shared vision, to make UT one of the best robotic research facilities in the world with soldier-centered design at its core," Army Secretary Ryan McCarthy said in a press release. "The work that is being done here ultimately will save soldiers' lives and help us achieve victory in combat."
The facility is part of a larger partnership between UT Austin and the Army Futures Command that started in 2019.Headquartered in Austin, the command partnered with UT to advance military technology in the fields of robotics and advanced location tools by collaborating with innovators in academia.
Robotics research at UT began more than a decade ago, and the university has 10 robotics labs across its campus. But the new lab will give students and faculty even more opportunity to collaborate on research and help develop high-tech solutions for real world problems, university leaders said in the announcement.
In addition to building out the robotics facility, the university also committed to strengthening faculty and research capabilities in areas of mutual interest with the Army. The partnership will give UT faculty members and students the opportunity to collaborate with Army personnel and apply their skills to help solve technical problems the Army faces. The university said the partnership is also intended to give students the experiences they need to pursue careers in industry, academic research and the military.