Margaret Weichert details federal workforce progress, and what's to come
Building in agility to federal service, she said, is "absolutely critical."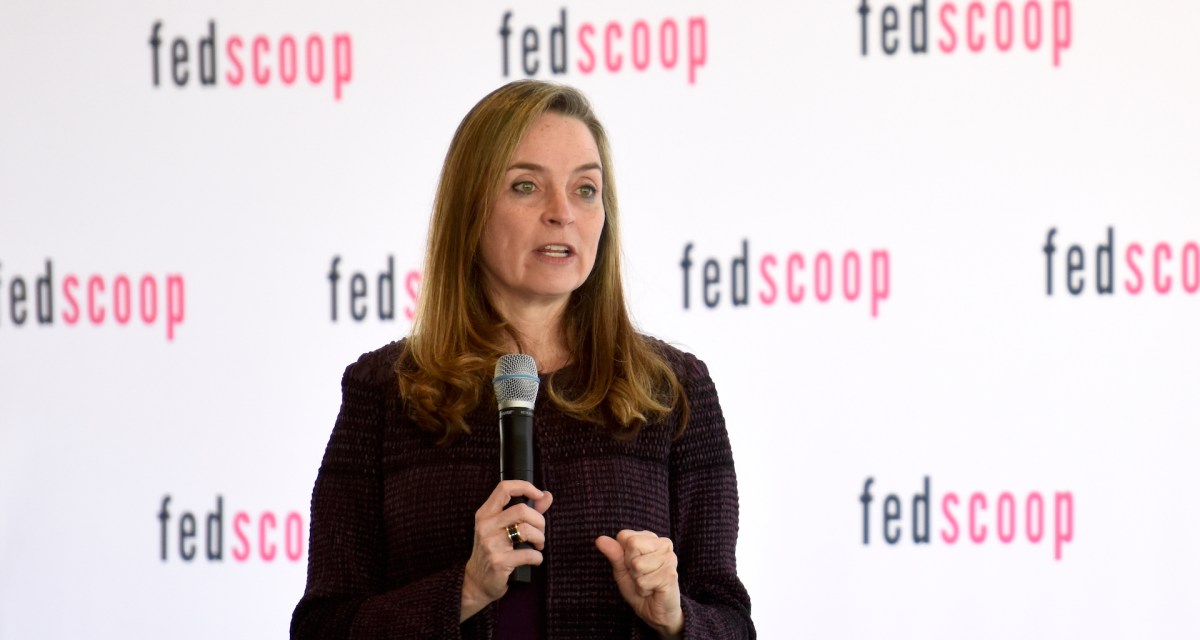 The government has made progress on hiring authorities and performance management, but still has work to do on "building in agility" to what it means to be a federal employee, Margaret Weichert said Thursday.
At FedScoop's Workforce Summit, the deputy director for management in the White House Office of Management and Budget said workforce is "one of the most important issues we can address as Americans."
"As the largest employer in North America, the federal government is actually representative of a problem that we're dealing in society at large," she said. The issue? Well, it has to do with the future of work. "As we have service delivery models for delivering services in the 21st century that are a combination of people, process and technology, how do we integrate the people into an evolving, changing way of work?"
"A 19th-century framework for people and talent," she said, referring to how federal service is currently structured, "isn't going to cut it."
The good news, she said, is that the federal government has made progress recently.
In the hiring arena, for example, the government has established rules around direct-hire authority for science and technology jobs. There have also been initiatives around making it easier to bring in "junior employees," she said — people with "very relevant out-of-school skills."
The government is also working to educate on some of the "fallacies" that exist in the hiring process that lead agencies to believe that candidates who "self-evaluate" as qualified must be considered as qualified.
"My favorite example is someone who said 'I worked as a gas station attendant and therefore I am qualified to run the Strategic Petroleum Reserve.' True story," she said. "That's not qualified. That is unqualified. And no hiring manager should have to look at a list of unqualified people before they make a determination about next steps in hiring."
There's still work to do, though, on "building in agility" to the workforce — an "absolutely critical" task, she said. When it comes to automation and its potential to allow human employees to do "what humans do best," and to enable a workforce culture of continuous learning, she argued, the federal government should show other employers the way.
"We need to show for all of America how we evolve our workforce in a world of automation, in a world of integrated technology and human service delivery," she said. "We need to take care of our workforce."