White House celebrates 'outstanding' employees with Gears of Government awards
The White House recognized 24 federal employees at seven agencies Monday with the President's Gears of Government Award. Developed in 2018 by the Office of Management and Budget, the awards recognize federal employees "whose performance and dedication support exceptional delivery of key outcomes for the American people: mission results, customer service, and accountable stewardship," according to […]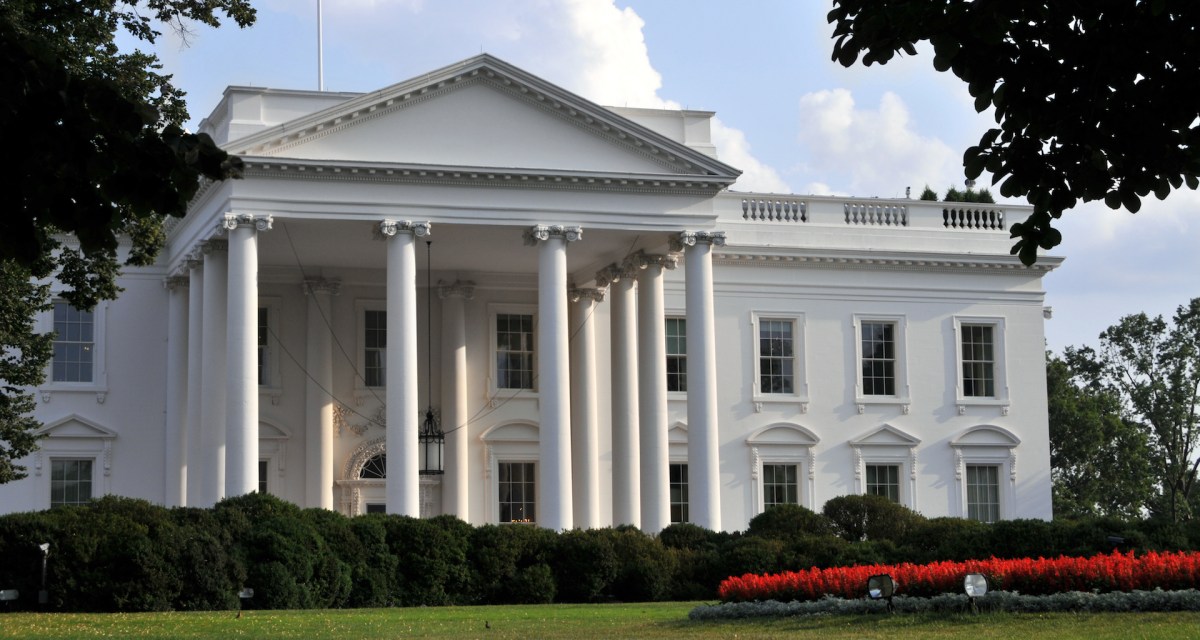 The White House recognized 24 federal employees at seven agencies Monday with the President's Gears of Government Award.
Developed in 2018 by the Office of Management and Budget, the awards recognize federal employees "whose performance and dedication support exceptional delivery of key outcomes for the American people: mission results, customer service, and accountable stewardship," according to the guidance memo.
The winners are:
Department of Veterans Affairs (VA): Barbara C. Morton

Department of Health and Human Services (HHS): Dr. Kathleen Uhl, Kenneth Kraft, Dustin Litwiler, Jess Weisz, Cassandra Newsome, Roman Kulbashny, and Dr. Emily Haas

National Oceanic and Atmospheric Administration (NOAA): Gregory Doucette, Timothy Davis, and Stephanie Moore

Department of Transportation (DOT): Kerry Kolodziej, Kara Fischer, Stephen Hench, Luicia Sanchez, and Nicholas LaBruna

U.S. Department of Agriculture (USDA): Roger Cryan, Marc McFetridge, Michael Sheats, and Robert Wintersteen

Department of Energy and NASA KRUSTY Team: Marc Gibson, Lee Mason, William Pulse, and Angela Chambers
Given out during Public Service Recognition Week, the awards are "a perfect opportunity to recognize outstanding federal employees … in order to highlight the fact that every day, federal employees play a key role in our lives," Margaret Weichert, deputy director of management at OMB, said during a press call. "Whether they're defending the homeland, inspecting our food, making scientific discoveries or managing our cyber borders, this work requires faithful dedication to the mission of our federal government, and that's what each recipient demonstrates."
As set forth in the 2018 memo, agencies were given the opportunity to recognize employees with their own Gears of Government awards and nominate them to OMB and the White House for the President's awards.
Weichert highlighted that, in addition to the focus on "mission, service and stewardship," the administration placed an emphasis on recognizing employees outside the Beltway and those who play support roles within their agencies.
"We wanted to explicitly call out not only the folks who have moved forward the mission of each of their agencies but also those who have showcased how we in support capabilities can also improve the lives of Americans by improving customer service and also being dedicated to stewardship of taxpayer resources," she said.
Weichert continued, "Very often you'll see emphasis paid to some of the groundbreaking work we do in science, technology, engineering and math, medicine … places like NASA and elsewhere tend to have a lot of very high profile projects. But we also wanted to say when we really look at where our feds are making a difference, in a lot of cases, it's not as well known and we wanted to give an opportunity for those to shine."
Awardees will be recognized during a ceremony at the White House later this month.