'Whole person care' works for outgoing inmates in California county
Research into a program in Riverside County, California, shows that 12-month recidivism rates declined 65% among those who attended just one behavioral health appointment.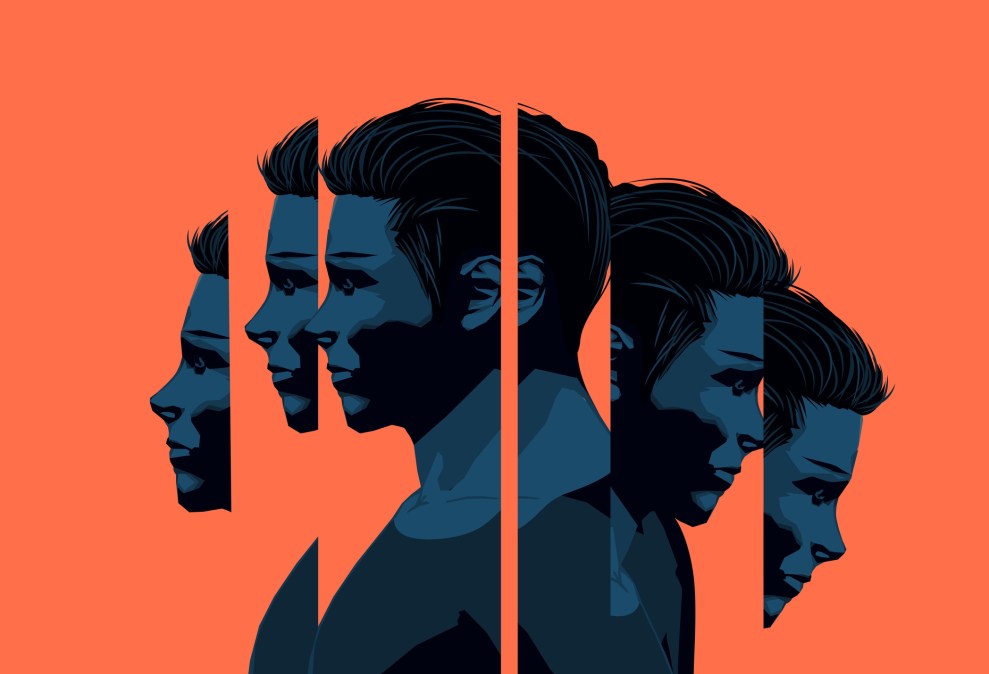 A nearly four-year-old experiment by public health officials in Riverside County, California, is showing that sharing data across government agencies and referring former inmates to services quickly after they're discharged can greatly reduce the odds of recidivism.
Since 2017, Riverside officials have aimed to advance the use of "whole person care" for people leaving correctional facilities and re-entering society. This approach, which attempts to integrate physical health, behavioral health and social services, includes the use of a platform from the technology firm SAS that allows various county electronic health record systems — primarily those used by Riverside's detention centers, medical clinics and behavioral health department — to share common patient records in order to reduce duplication or mistakes.
Riverside County's project, which is funded through Medi-Cal 2020, a state Medicaid waiver program designed to encourage innovation, added whole-person-care nurses, who refer outgoing inmates to behavioral-health or substance-abuse services if they're shown to need them after taking a brief screening survey. It also includes health workers who specialize in assisting with finding housing, as well as social workers who guide people through the application process for services like Medi-Cal.
The experiment has led to dramatic reductions in the 12-month recidivism rates for corrections and emergency care, according to students at nearby Claremont Graduate University who analyzed 6,100 outgoing inmates who went through the whole person care program.
Judi Nightingale, Riverside County's director of population health, told StateScoop that among those who attended just one behavioral health appointment, recidivism declined 65%, and those who attended one substance abuse appointment saw recidivism drop by 50%.
"We collect success stories and we have many of them," Nightingale said. "We have found that many of these individuals report to the nurse that no one's ever really cared enough about them to help them get connected to what they need to remain out of incarceration. We have so many of these stories where individuals have some type of a behavioral health problem and they're not born into the best home and they start in their teen years to self-medicate and then they ruin their jobs and family ties and end up in incarceration and then their life just stays in that mode."
The U.S. prison population numbers about 2.3 million, according to the Prison Policy Initiative, and recidivism rates remain high. In California, the two-year recidivism rate is 35% for all offenders, and 66% for felons, according to the Public Policy Institute of California.
Delays in care
Officials like Nightingale would like to lower those rates, but she said some of California's policies conspire against the best interests of her previously incarcerated clients. One of the major policy changes she's asking for relates to how the state handles medical benefits for inmates held longer than 45 days. California removes Medi-Cal benefits for those inmates and requires that they reapply for benefits after they're discharged, but approval processes can last as long as six weeks, delaying care.
"If the state could instead just pause them and push play when they're released again, it would make it much easier," she said. "They have to re-fill out all of that application paperwork and it takes four to six weeks to approve. In the meantime, they don't have the medications that they need because they're too expensive, they can't access behavioral-health or substance-use care easily without [Medicaid], either."
There could be a chance for such a policy change as California transitions to a new health benefits framework called CalAIM. Josh Morgan, SAS's national director of behavioral health and whole person care, said Riverside County's program is already influencing policy because its outcome data, which is bundled with the outcome data of other localities and reported to the state, influences public health decisions. The program's success could push it toward a more permanent fixture through CalAIM, he said.
"Influencing up is critical," he said. "Without each of the local governments being able to tell that story, the state definitely can not."
The United States has the highest incarceration rate in the world, with 0.7% of the national population locked up. But Nightingale said that her county's whole person care program, which has so far screened nearly 12,000 people, shows there are interventions that work.
"I think a lot of people just don't get the tools they need when they're young to manage their substance use issues or their behavioral health issues and then when they meet someone who cares enough to want to help them, they do seem to respond very well," she said.
2/16/21: This story was updated to correct Judi Nightingale's role with Riverside County. She is its director of population health.