Vermont governor wants IT fund to cover long-overdue upgrades
Gov. Phil Scott is proposing a $53 million modernization fund, which state CIO John Quinn said would allow Vermont to "start funding IT the right way."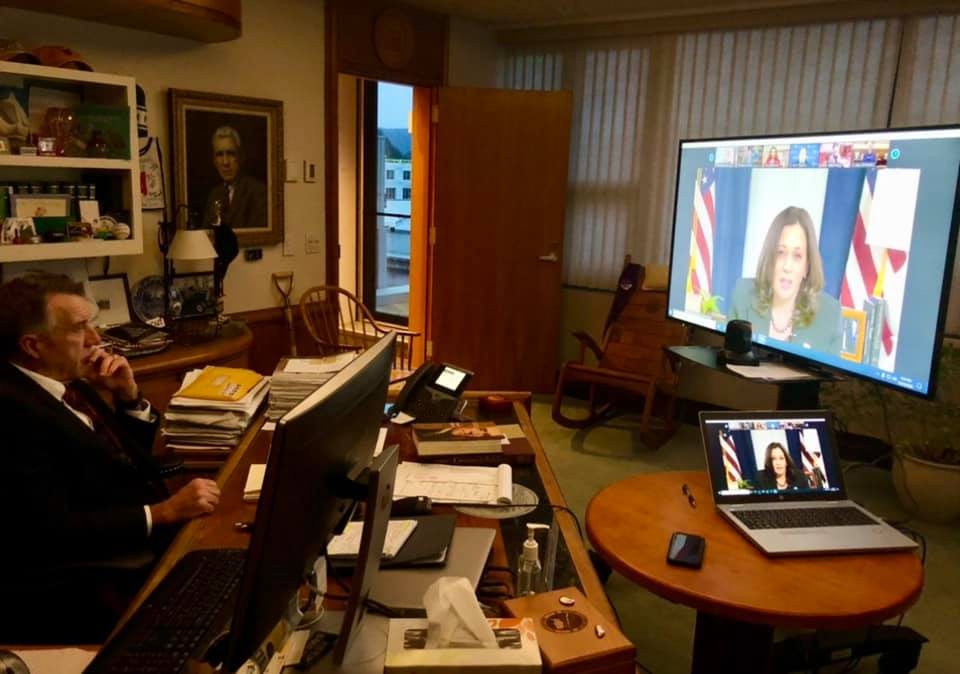 Vermont Gov. Phil Scott this week proposed the creation of a permanent fund to pay for modernization projects across the state government, including upgrades to some systems that still run on decades-old mainframes. Scott, delivering his annual budget address to legislators Tuesday, said the fund will help deliver "major IT and cybersecurity work that will better serve Vermonters."
Scott's proposed budget for the 2022 fiscal year would launch the fund with an investment of $53 million, coming off a year in which the state's revenues were not as grim as feared amid the COVID-19 pandemic.
If the legislature approves Scott's proposal, Vermont Chief Information Officer John Quinn told StateScoop he's already identified 12 major projects the money could begin funding, including a replacement of the state's human capital management system, upgrades to grant management and environmental permitting systems, case management programs used by prosecutors and sheriffs and determining eligibility for Medicaid and other social programs.
It would also allow the state to get underway on modernizing its unemployment system and build an all-new IT infrastructure for the Department of Motor Vehicles, both of which use 40-year-old mainframe applications, Quinn said.
"The governor's been very good taking the time to understand our cybersecurity posture as well as our modernization needs," he said. "The legislature understands the need for the modernization fund."
The $53 million sum Scott is proposing, though, would only be for the modernization fund's first year and would not cover the full costs of all the projects Quinn is eying; it would have to be replenished in future years with money the state has not yet identified. Still, Quinn said, its creation is meant as a down payment made possible by better-than-expected revenue in an otherwise tough year.
"No one wants this to be a one-time deal," he said. "The governor proposed $53 million of one-time money because we had a once-in-a-lifetime revenue growth from our pandemic forecast. He wanted to use this for not one-time things."
Scott's budget proposal calls for spending $15 million of the fund on the first phase of the DMV upgrade, which is projected to cost $45 million to $50 million overall. The enterprise resource planning project would get $12.75 million, and the benefits eligibility overhaul would get $9.5 million. The other nine projects Quinn named would each get between $430,000 and $4.5 million, including a $1.5 million cybersecurity upgrade at the Agency for Digital Services that he runs.
While Vermont officials will need to figure out how to replenish the fund, Quinn said its establishment will allow the state to "start funding IT the right way."