Purdue University launches virtual innovation program
The program will allow professors to collaborate with their peers across departments and develop innovative teaching methods and courses.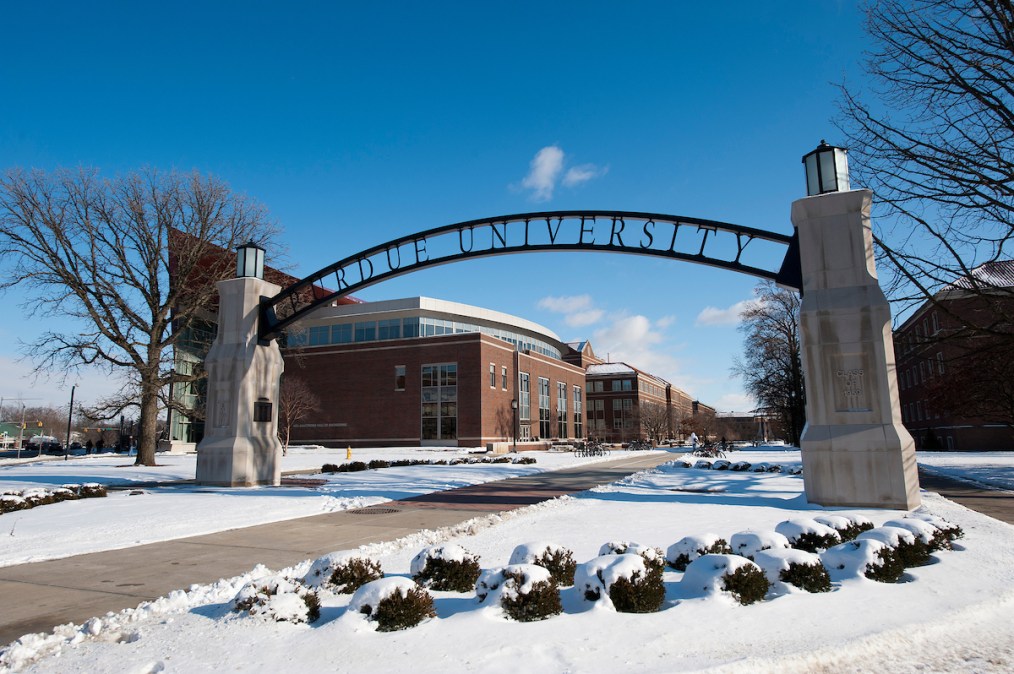 A new multidisciplinary program at Purdue University will allow professors to collaborate with their faculty peers across departments and develop innovative teaching methods and courses, the university announced Monday.
The Purdue Innovation College, which is being funded though a $5 million grant from the Lilly Endowment, will be a virtual hub in which faculty can come together to develop new courses and programs that incorporate multiple fields of study with the goal of preparing students for future jobs that may not exist yet, the West Lafayette, Indiana, school said.
"For us, there's no better way to look toward the future than to cultivate an innovation mindset today," Jay Akridge, Purdue's provost and executive vice president for academic affairs and diversity, said. "We don't know what higher education will look like in a decade, but if we have a culture of innovation in place here that's driving new, high-impact ideas, we'll lead that future."
The innovation college, which is open to all academic departments, will also allow faculty to experiment with new teaching strategies, like competency-based evaluations, to break down traditional practices in higher education, Gary Bertoline, dean of Purdue Polytechnic Institute, said.
"Innovation College will give us the opportunity to really experiment with and try out very progressive kinds of programs that higher education needs in the 21st century," Bertoline said. "We've learned that we have to reinvent ourselves and try new things. This will create new curriculum opportunities that involve all disciplines to develop better teaching methods that will enhance learning for the students' benefit."
Purdue also announced a collaboration with Indianapolis' Butler University, which has established a similar innovation program called the transformation lab, funded by a separate grant from Lilly Endowment as part of the foundation's Charting the Future initiative, which funds advancements at colleges and universities around Indiana.
"Collaboration between Purdue's Innovation College and the Butler Beyond Transformation Lab will enhance innovation at both institutions by leveraging each university's strengths for the common good," Kathryn Morris, Butler's provost and vice president for academic affairs, said.
The Lilly Endowment's $108.2 million Charting the Future program will help support Indiana's 38 colleges and universities plan for and address future challenges and opportunities, according to the foundation.