New Jersey needs COBOL coders to fix ailing unemployment system
New Jersey Gov. Phil Murphy put out a call for workers who know a programming language now primarily used to keep government's aging mainframe systems alive.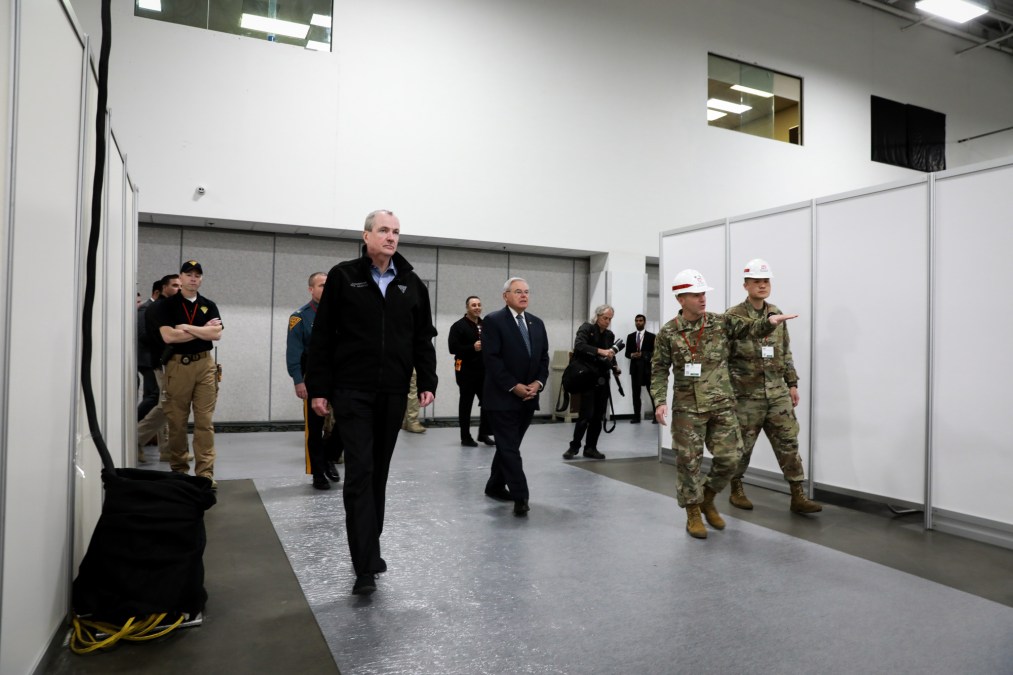 With many states finding that their unemployment systems are buckling under unprecedented demand, New Jersey Gov. Phil Murphy put out a call for programmers who know COBOL, the arcane programming language that New Jersey's unemployment system runs on.
In a briefing Saturday, Murphy said that in addition to reinforcing New Jersey's shortage of supplies and facilities to manage the second-worst COVID-19 outbreak in the United States, his office is also unexpectedly prioritizing repairs to a decades-old computer system used to process unemployment claims.
"Not only do we need health care workers but given the legacy systems we should add a page for cobalt computer skills because that's what we're dealing with in these legacies," said Murphy, likely referring to the COBOL programming language. "There'll be lots of postmortems. And one of them on our list will be how the heck did we get here where we literally needed cobalt programmers?"
The request, which follows years of warnings from state technology officials citing shortages of workers who can manage legacy mainframe systems, comes as New Jersey manages record numbers of applications for financial help. At the same conference, New Jersey Workforce Commissioner Robert Asaro-Angelo reported that New Jersey has seen a 1,600 percent increase in the number of unemployment insurance claims, with more than 206,000 new claims for unemployment filed within the past week.
The influx of requests put an increased load on a system that, by Asaro-Angelo's accounting, was already being nursed along before the pandemic.
"We have our staff working overtime, late hours and on weekends to move claims along that need an agent's review," Asaro-Angelo said. "The number of new unemployment claims moving through without issue is about 50 percent, which is no different than before the pandemic. That means half the residents who file for unemployment begin receiving benefits within two or three weeks."
Some states, like Minnesota, have devised new systems designed to ease the load on their systems wherein residents to file claims on certain days based on the final digit in their Social Security number, while Texas is encouraging people only to file after 1 a.m. to improve their chances of getting through. Though Murphy admitted it was cold comfort to those who are still waiting to have their claims processed, he said that recent conversations with other states indicate that New Jersey is relatively well-positioned to fix its unemployment system.
"We're in a better position than most of the folks we're talking to," Murphy said, who did not downplay the technical problem. "The numbers are ginormous relative to anything we've ever dealt with historically and certainly relative to any norm."
Murphy used the briefing to update the public on the state's most recent response efforts to the coronavirus pandemic, which Murphy on Saturday reported had claimed 200 additional lives. With 41,000 confirmed COVID-19 cases and more than 1,000 fatalities as of Monday, New Jersey has the second-most cases of any state, after New York.
Murphy also mentioned New Jersey will receive some additional medical supplies federal authorities seized last week from a Brooklyn man charged with hoarding respirators, masks, gowns, hand sanitizer and other supplies at a 700 percent markup.
But as state leaders attempt to assist the medical community, Murphy said they must also at the same time do everything they can to keep the economy afloat.
"We're in a world of hurt," he said. "Not only are our expenses exploding – our revenues have fallen off the table and that's in addition to what you all are going through as individuals, whether it's filing for unemployment or small businesses, nonprofits, we hear from the art community. We're all in a world of hurt."