U.S. CTO nominee Kratsios: Workforce development 'at the heart of everything we do'
The nominee said during a Senate confirmation hearing that he plans to continue his work promoting the U.S. as the world's leader in innovation.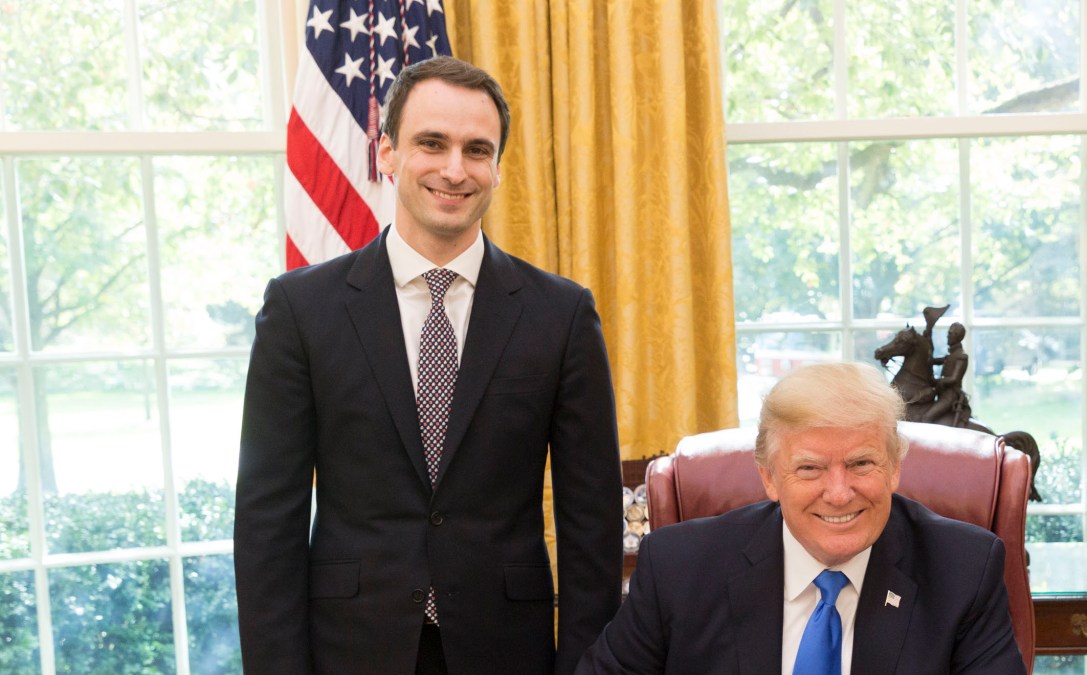 If confirmed as the U.S. CTO and associate director of the Office of Science and Technology Policy, Michael Kratsios pretty much plans to continue what he's been doing the last two and a half years.
During a confirmation hearing Wednesday with six other nominees in which he was asked just one question, Kratsios touted the nation's progress around President Trump's "industries of the future," including the development of artificial intelligence, quantum computing and 5G wireless. Currently the deputy U.S. CTO, Kratsios has basically served as the nation's de facto chief technologist since his presidential appointment in March 2017.
"From the start, I united OSTP around a clear mission: ensure continued American leadership in emerging technologies," he said. During his tenure there hasn't been anyone Senate-confirmed, or even nominated, to be the U.S. CTO. His service as deputy even precedes that of OSTP Director Kelvin Droegemier.
Krastios stuck tight to the administration's priority of propelling America as an economic leader around those emerging technologies and others, pledging to spur "good-paying and technically skilled jobs that extend far beyond coastal cities, lifting up Americans in every corner of our great nation."
"Workforce development has been and will continue to be at the heart of everything we do at OSTP," he said.
While Kratsios' priorities aren't radical, they are ambitious, particularly as other nations — namely China and Russia — make great developments in the same areas of technology.
"Our goals are bipartisan. We all want American innovation, built by American workers and underpinned by American values, to lead the world, increasing our prosperity, enhancing our security and raising our quality of life in the process," something he said that as U.S. CTO, he "can ultimately chart the path to accomplish this."
Early during this administration, OSTP dedicated itself to being flexible and hands-off in regulating emerging technologies. "During the years I worked in Silicon Valley prior to my time in the administration, I saw firsthand how government could either encourage or extinguish innovation," Kratisos said. "Too often the critical factor for whether or not to invest in a startup was the amount of government red tape or regulatory uncertainty."
But that may grow difficult, particularly in the arena of 5G, as the government debates how it will work with technology companies that pose potential security threats, like Chinese telecom firm and 5G-developer Huawei. Kratsios, when asked specifically about Huawei, called the predicament "extremely challenging."
"I think one of the biggest concerns we have is ensuring that the actual hardware that becomes part of our national network comes from places that or companies that we can trust and ensure that the actual build-out itself is one that can be sustainably safe for years to come," he said. "And we continue to want to ensure that the hardware that is put into the networks by private sector companies are from vendors and providers that we believe are safe."
The Senate Committee on Commerce, Science, and Transportation, which held Wednesday's hearing, has not yet scheduled a vote on advancing Kratsios' nomination to the full Senate.