House green lights new State Department cyber bureau
The Cyber Diplomacy Act is back in action.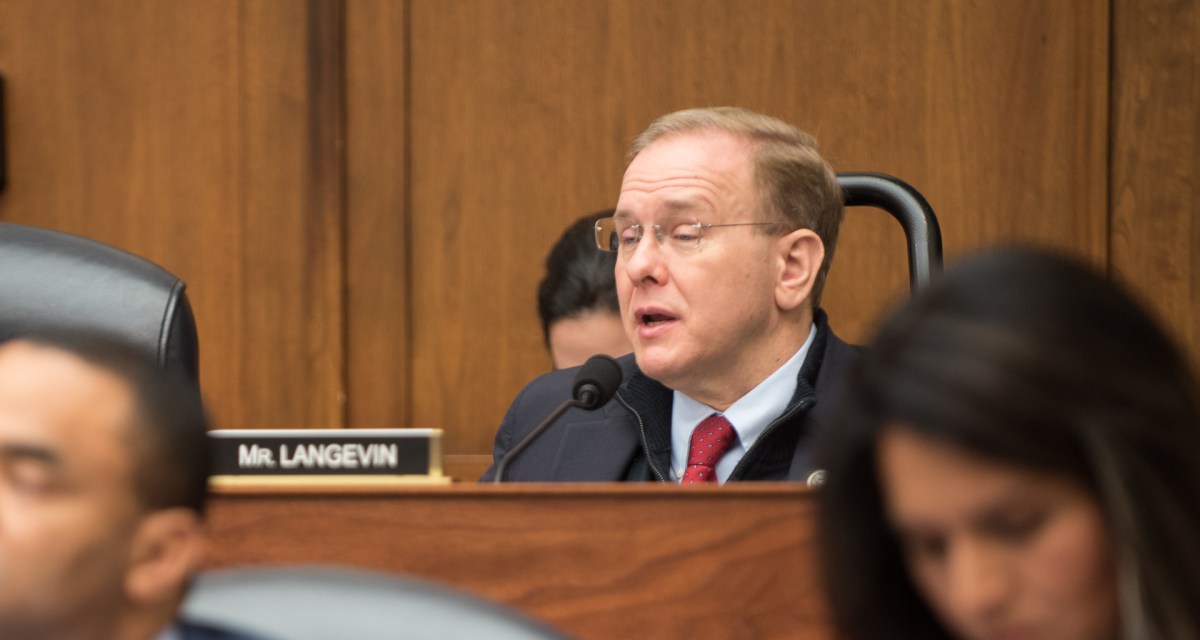 The House of Representatives passed a bill Tuesday that would carve out a top cyber diplomacy office at the State Department to help the U.S. better influence global cyberspace norms.
The so-called Cyber Diplomacy Act would require the State Department to develop a strategy for promoting norms in cyberspace around what behavior is acceptable in cyberspace. The proposal would also create an ambassador role for cyber diplomacy, as well as a centralized Bureau of International Cyberspace Policy to push democratic norms in cyberspace and advise the Secretary of State on cyber issues.
"In an increasingly connected world, we must have the proper structures in place to promote our values and interests in cyberspace," Wisconsin Republican Rep. Mike Gallagher, who co-led the bill's introduction, said in a statement.
Added co-sponsor Jim Langevin, D-R.I.: "As the United States confronts increasingly bold challenges from adversaries in cyberspace, designing and implementing a whole-of-government response strategy ­— in close coordination with the international community — is an urgent matter of national security."
The passage in the House comes just days after The Biden Administration called out Russia for its espionage hacking campaign, known as SolarWinds, which hit approximately 100 companies and nine federal agencies. The administration sanctioned Russian officials and entities involved in Russian government-backed hacking and expelled several officials from Washington, D.C.
But while allies such as the U.K. joined the U.S. in naming Russia as the culprit behind the SolarWinds hacking, they did not go much further in coordinating action against Russia. That, Langevin argues, has to change moving forward if the U.S. wants to change the status quo of what is deemed acceptable behavior in cyberspace.
"The firm response to Russian destabilization efforts is welcome, but unfortunately, coordination with our closest allies was lacking," said Langevin, the House Armed Services Committee's Subcommittee on Cyber, Innovative Technologies, and Information Systems chairman. "Moving forward, a Bureau of International Cyberspace Policy at the State Department will empower our diplomatic corps to ensure likeminded nations speak with one voice in the face of norms-busting behavior."
The bill, which was originally introduced in 2019, has gained momentum in recent months after the Cyberspace Solarium Commission emphasized the importance of promoting democratic values in cyberspace.
Other efforts have been aimed at bolstering the State Department's ability to engage in diplomacy on cyber issues in recent years. The State Department has had an Office of the Coordinator for Cyber Issues in previous years, but this proposal would elevate that office within the State Department.
Former Secretary of State Mike Pompeo approved a State Department arm, the Bureau of Cyberspace Security and Emerging Technologies, in the final days of the Trump Administration. The Government Accountability Office, however, noted in a report released in January that the State Department had not developed data and evidence to support its proposal for the bureau, noting that without that, "State lacks assurance that its proposal will effectively set priorities and allocate appropriate resources for the bureau to achieve its intended goals."