CIOs face challenges if coronavirus forces government to go remote
While telework is easier than ever, government's IT systems could be tested as workers are being ordered to work remotely amid fears of the new coronavirus.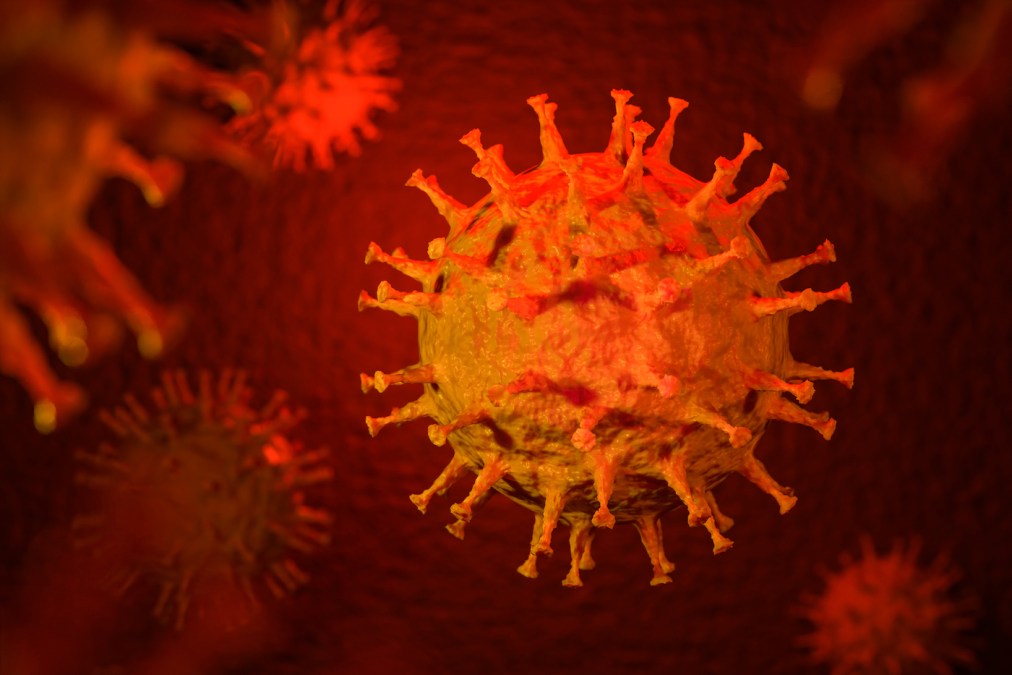 As the new coronavirus continues to spread throughout the United States, organizations making plans about how they will continue activities if the ongoing outbreak forces them to temporarily close offices and send workers home. The ongoing health crisis means state and local governments will be challenged to keep their workers safe and healthy, while also minimizing interruptions to their operations as they delivery critical services to the public.
Last week, the National Association of State Chief Information Officers resurfaced a 2007 document outlining the steps CIOs should take during a mass outbreak of influenza or other contagious disease. Much of the guidance is timeless: plan for an expanded number of employees working remotely, prioritize access for critical government workers such as health officials and create contingency plans in case personnel fall ill.
But technology has greatly evolved over the last 13 years, and so have the roles that CIOs play in statewide administration, disaster planning and emergency response, NASCIO Executive Director Doug Robinson said.
"CIOs have become the business leaders of government IT instead of just the plumbers," Robinson said in a phone interview.
Robinson said advancements in the technologies that governments use could make preparations for dealing with a crisis like the COVID-19 outbreak a bit easier than it would have been in the past. The NASCIO document, he said, was written at a time when nearly all government technologies were hosted in-house, and when mobile computing and storage platforms like Amazon Web Services were in their infancies.
"We were doing this based on a traditional model," Robinson said. "I think a number of things have changed. One is the availability of cloud and software as a service. Now we have a wide variety of options that are easier to operate and access."
He added that the other big shift has been the emergence of laptops and smartphones as the standard equipment for government IT work, rather than desk-bound terminals. "Today," Robinson said, "the laptop is the device by default in the line of business, not just IT."
Still, advancements in technology bring challenges of their own, especially if entire government workforces are sent home, Robinson said. Those kinds of orders would test CIOs' supply chains on hardware assets like laptops, smartphones and tablets, as well as on software including virtual private network licenses that employees would use to log into government servers. Ohio CIO Ervan Rodgers told Ohio Public Radio on Tuesday that businesses need to ensure that their work applications are web-accessible, and that they have enough VPN licenses to ensure newly remote workers have a secure way to access those systems. In Ohio, he said he's made similar recommendations to state-government agencies.
Supply-chain worries
City governments face an even tighter crunch, said Alan Shark, director of the Public Technology Institute. While many states' disaster plans include mass outbreaks of infectious diseases, that level of preparedness is not as common at the local level, he said.
"Most local governments are starting to think [COVID-19] is really serious," he said. "My problem is that most incident response plans do not include pandemics."
According to a poll Shark shared yesterday, only 50 percent of local government tech officials said their organizations are ready to distribute laptops and mobile devices to employees who are ordered or decide to work from home during the ongoing coronavirus crisis.
"What if one-third more people need to have laptops?" he asked. "Is there a pipeline to the vendor community?"
Shark said local governments also need to consider how to keep services like 311 hotlines open, even if the workers who take those calls from residents cannot physically come to the call center: "Do they answer at home? Do they have software at home? Do they have security?"
In Philadelphia, where health officials Tuesday confirmed the first local case of the new coronavirus, city CIO Mark Wheeler said his office is updating and implementing its continuity-of-operations plan in the event that essential municipal employees need to work remotely.
"We're doing our best to prepare for what is, at this point, unknown," he told StateScoop.
A spokesman for the city of Austin, Texas, which last week announced the cancelation of the South by Southwest conference and festival, said the city's Communications and Technology Management department provides many employees the ability to telework.
"They have the ability to VPN into the network and virtual desktop, and all that kind of stuff that we need, that is available to our employees," said the spokesman, Bryce Bencivengo. "If a facility was unavailable or if they were working offsite, how would we do that? That's been an ongoing effort for far before COVID-19 came around, and its something all departments have plans for and CTM supports if they need offsite support."
So far, Austin does not have any reported COVID-19 infections.
From transactional to critical
Even with looming supply-chain challenges, Robinson said the roles that CIOs are playing in preparation for crises like the growing coronavirus outbreak is more confirmation that IT governance has become central to the overall business of government.
"We have many more CIOs that are cabinet-level," Robinson said. "They have that underlying relationship [with their governors]. And technology has gone beyond transactional to being critical. The emergency operations center is going to run on technology. Everything that governors and homeland security advisers are going to run on internet and technology."
Robinson said that during a conference call of NASCIO's board of directors last Thursday, the 12 CIOs who sit on the board all said they had already been contacted by their governors about ensuring the continuity of government and the delivery of critical public services should as the health crisis develops.
"People expect state government to be at its best when life is at its worst," he said.