Announcing the 2020 Best Bosses in Federal IT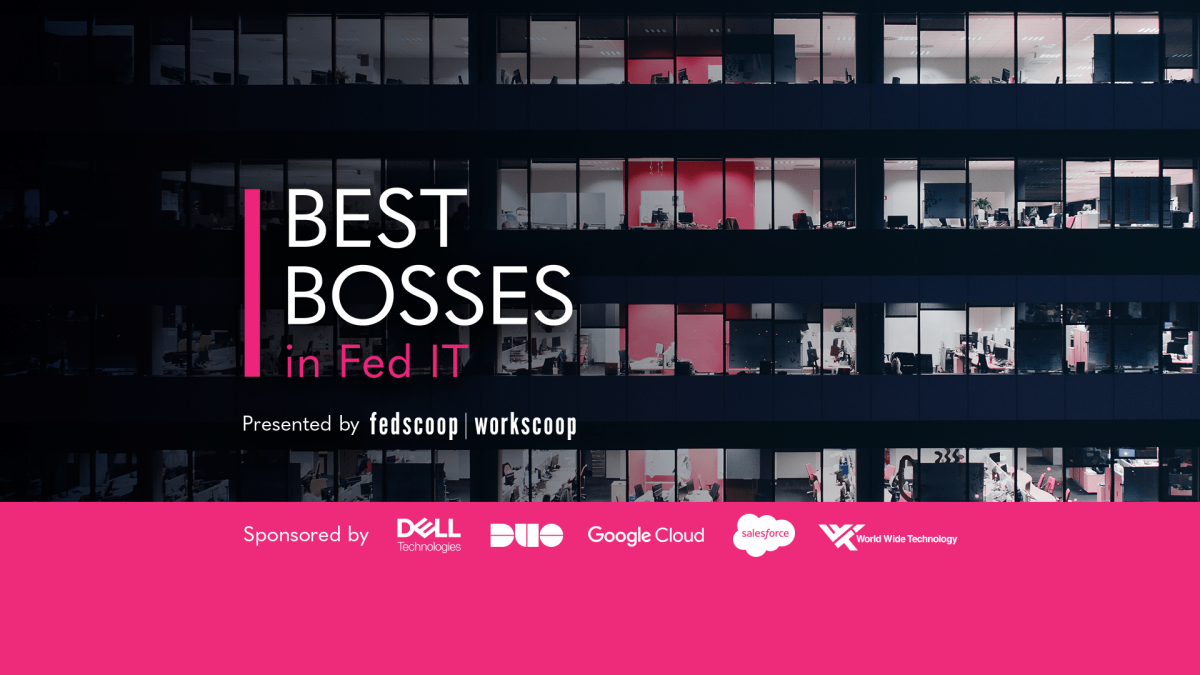 WorkScoop and FedScoop are delighted to announce the 2020 Best Bosses in Federal IT.
At the helm of the most successful IT organizations across government are leaders who demonstrate vision and inspiration, rallying their teams to deliver innovative technology solutions to serve American citizens.
The Best Bosses in Federal IT awards list was created to celebrate these champions of federal technology.
The list of winners comprises CIOs, CISOs and other tireless federal IT decision-makers striving to deliver on their agency's mission and serve the American public through technology. The list also includes leaders from industry who play an instrumental role in working with federal agencies to provide the mission-critical commercial technologies they use.
Nominees were sourced from community nominations and the winners chosen through open voting over the last several months.
FedScoop interviewed the winners about the importance of federal IT leadership, the advice they have for the next generation of leaders and some of the best lessons they've learned to get to this point in their careers.
Please join us in congratulating the winners and see their thoughts on federal IT leadership here.