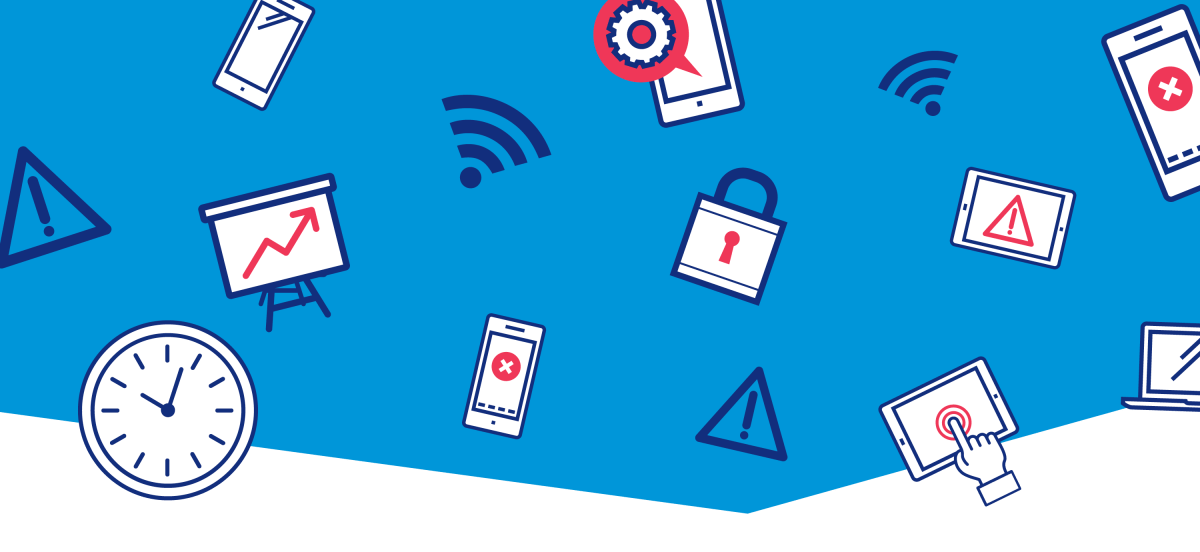 Improving government productivity by reducing IT friction
A recent FedScoop study shows the federal government workforce could see a meaningful boost in productivity by reducing friction with devices and applications and improving secure access to data and information via their mobile devices.
Government users reported twice as much friction as their industry counterparts when using desktops and laptops and 25 to 33 percent more friction than industry with smartphones and tablets. The research showed the primary sources of that friction as devices that do not support the applications they need or difficulty accessing the applications they need to do their work.
"This application issue may be the reason that users are using more of their personal devices for work," says Robert Ruelas, vice president of end-user computing at VMware.
In a recent podcast interview, Ruelas spoke with FedScoop about the study results and how virtualization can reduce IT friction and address productivity issues in government.
Ruelas believes application-related challenges stem from IT organizations using a device-centric approach to manage a plethora of devices, users and applications. He suggests agencies move to user-centric management that unifies technology in the data center and reduces reliance on individual devices and applications.
"We think there is a better way of [providing applications to users] … that involves taking advantage of virtualization technologies in the data center and bringing those out to the user. [W]e believe you can do this with a platform which will allow you to deliver applications to users, independent of the physical device," Ruelas says. "We marry unified endpoint management or device management, together with applications management, identity and security to provide access to those applications to the user. . . . [I]t really gives IT the ability to abstract themselves from managing physical devices to managing applications that a user needs access to."
The study also shows network issues among the obstacles to government productivity. Two out of three government IT users report network-related issues when accessing information for work, with network availability, network speeds and lack of reliable Wi-Fi as the top three network-related friction factors.
"We've found that government employees do have more issues with network access, speed and lack of Wi-Fi capability, as well as Wi-Fi reliability," Ruelas says. "Virtualization helps by reducing the data that is sent over the network because the data, the servers and the desktops reside inside the data center. They physically are in the data center in the same location, so you don't have to transfer files or data and the applications across the network."
Ruelas also explains how virtualized digital workspaces can improve security, reduce the risk of data loss and provide secure access to data, regardless of the device or location of the user.
"By putting things inside the data center, you improve your security posture in that everything is in the data center and everything is controlled. [O]nly the people that need to have access to that data have access to it," Ruelas says. "More importantly, since nothing is on the physical device, if the device is lost, you don't have security exposure."
Ruelas recommends government agencies start with a pilot program to test out virtualized digital workspaces. He suggests identifying a group of 1,000 to 10,000 users or a department that are ready for a PC or device refresh, and instead delivering virtual workspaces and applications to those users.
"There is absolutely fantastic technology available to deliver a virtual workspace," he says. "By digital workspace, I mean bringing in application virtualization, desktop virtualization, data, security management and policies to be able to provide a robust digital workspace that a user can access from any device, and access any application from any location, with the appropriate level of security."
For more information on how virtualized digital workspaces can reduce IT friction and improve government workforce productivity, download the special report, "Reducing IT Friction in the Government Workplace."
And learn how government is improving workforce productivity and security, at FedScoop's Public Sector Innovation Priorities series.
This podcast was produced by FedScoop and underwritten by VMware.