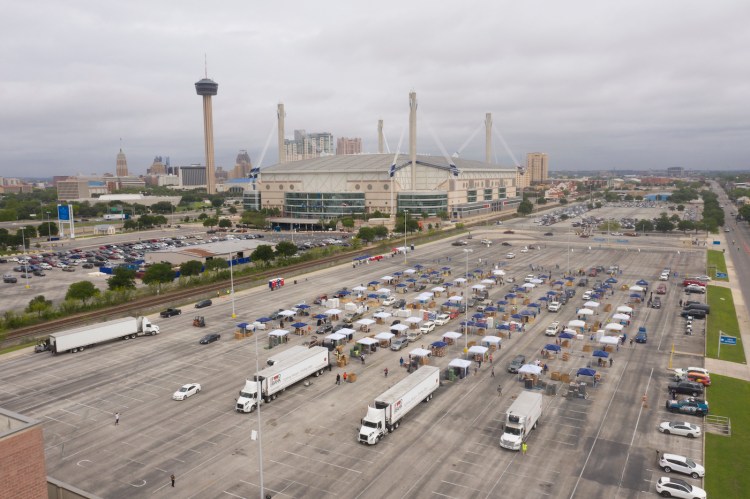 AS COVID-19 continues, cities push citizen engagement projects forward
The COVID-19 pandemic is continuing to force local government officials to re-evaluate how they distribute their increasingly limited resources, with an eye toward engaging their most at-risk populations online and in-person. While the pandemic has devastated businesses and shuttered some government offices, other city leaders are thinking about delivering digital services and finding ways to continue job training for critical roles in a technology-driven future. Ryan Johnston has more.
A Message From AWS Educate
With over 1,500 institutions and hundreds of thousands of students who use AWS Educate, we wanted to take you on a trip around the world and highlight how students are learning and innovating with the cloud. Learn more.
Permanent cyber leadership at the White House?
The incoming Biden administration looks as though it will have a national cyber director in the White House, after Congress teed up a final agreement to include that requirement in its annual defense policy bill. The Trump administration had eliminated the White House cyber coordinator position, but this is a different version of a similar idea: It would be Senate-confirmed, and exist outside the National Security Council. It was just one of many recommendations the legislation includes from the Cyberspace Solarium Commission. Tim Starks spells out what's in the legislation.
How higher education leaders tried to stave off disaster in 2020
Though higher education institutions quickly adapted to online learning to stay operational during the pandemic, they continue to face existential threats. Betsy Foresman has more.
Biden, Harris address county officials amid pandemic and economic crises
The president- and vice president-elect told members of the National Association of Counties they plan to prioritize infrastructure and pandemic relief. Ryan has the details.
White House pushes civilian agencies to use trustworthy AI in new executive order
The order borrows heavily from principles already established by the defense and intelligence communities, extending them to those outside the national security space. Jackson Barnett has more.
Texas launches AI-focused center of excellence for state agencies
The new center will help state agencies incorporate AI into their long-term plans, following the success of a similar strategy to encourage cloud adoption. Ryan has more from the Lone Star state.
Pittsburgh ready for 'future workforce' after pandemic, says new CIO
Heidi Norman, the city's acting CIO, said the city government has gotten "into a groove" with remote work as the pandemic's continued. Learn more about the new CIO here.
Job of the Day
Chief Innovation Officer
|U.S. Department of Transportation
The U.S. DOT Chief Innovation Officer is responsible for bringing innovation-focused projects to the agency's office of the chief information officer, with a focus on attracting successful innovators and entrepreneurs. A qualified candidate will be well-versed in all facets of strategy, solution design, product development and business growth through innovation. The chief innovation officer will identify, develop and execute a high-impact departmentwide innovation strategy. See this job and more.