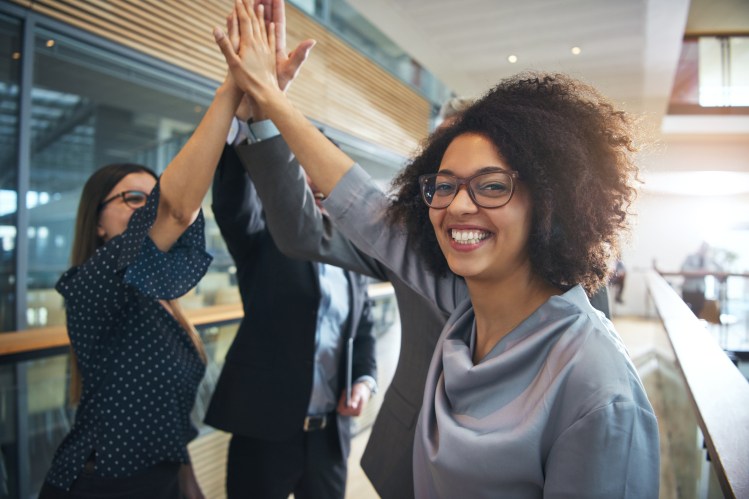 You don't need a college degree to work for Indiana IT
The Indiana Office of Technology has become the first statewide agency there to join a workforce program that provides more flexibility in hiring and provides tailored on-the-job training for participants. The State Earn And Learn, or SEAL, program, run by the Indiana Department of Workforce Development, gives high-school graduates, college students and current workers a chance to get paid as an employee as they learn new skills. Where previously the state's technology bureau was limited to hiring applicants who held college degrees or certain technical certifications, it's now using the SEAL program to target applicants who demonstrate a capacity to learn the skills the state needs most. Through a partnership with Ivy Tech Community College, which has more than 40 campuses and teaches about 200,000 students annually, IOT will offer an initial cohort of eight to 10 participants spots in the program, which will last between 12 and 26 months. Colin Wood has more.
A Message From AWS Educate
With over 1,500 institutions and hundreds of thousands of students who use AWS Educate, we wanted to take you on a trip around the world and highlight how students are learning and innovating with the cloud. Learn more.
The process for security clearance reciprocity needs to change
In this op-ed, CIA veteran Charlie Allen says its time to institute changes to the security clearance process that Congress passed 15 years ago. Read Allen's take here.
Philadelphia's first 'Pitch & Pilot' aims to reduce waste with tech
The effort is the latest to bring the private sector into the city government's fold and compensate for limited workforce. Ryan Johnston has more.
As the Cyber Reskilling Academy's second cohort moves on, trainers reflect on the impact
CYBRScore's rankings of applicants doubled as a way to baseline the 20 participants selected for the second cohort. Dave Nyczepir has more.
New Jersey's Twitter account is unabashedly New Jersey
Staffers in Gov. Phil Murphy's office are taking a different approach to the state's Twitter account and attracting fanfare and New Jersey pride in the process. Ryan talked to the account's main voices.
Cloud, AI skills top list of talent needs for federal government CIOs, report finds
Seven in 10 federal government IT leaders, in a new FedScoop/WorkScoop survey, say continuing IT skills gaps have a high or medium impact on the ability for agencies to deliver on their mission. The study highlights the top skills agencies will be looking for over the next two years and steps they're taking to upskill or reskill their workforce. Read the report here.,
Job of the Day
Director, Technology Security
|Department of Navy
The Navy and Marine Corps team offers innovative, exciting and meaningful work linking military and civilian talents to achieve our mission and safeguard our freedoms. This role will formulate DON position and provide recommendations to DoD on the exports of U.S. weapon systems and information to foreign governments in direct support of all Security Cooperation programs. Find this job and more on WorkScoop!