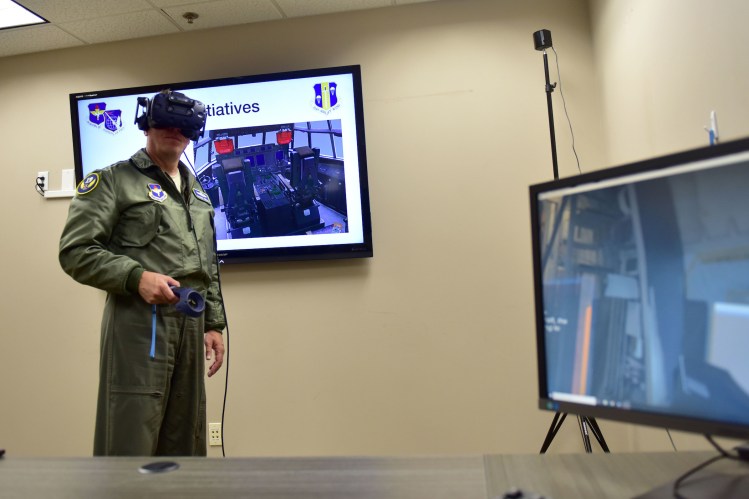 An Air Force plan to fill the employment gap
The Air Force inked $67 million in deals to scale out its virtual training, giving airmen new avenues to train using and maintaining aircraft and other systems, particularly as the military continues to social distance during the ongoing pandemic. The service awarded Mass Virtual two firm-fixed-price contracts — one for $60 million and $7 million — to extend work using the company's virtual reality training services last week. Jackson Barnett has more at FedScoop.
A Message From AWS Educate
With over 1,500 institutions and hundreds of thousands of students who use AWS Educate, we wanted to take you on a trip around the world and highlight how students are learning and innovating with the cloud. Learn more.
Secret Service staffs up to fight crime
The U.S. Secret Service is pulling in outside expertise from the private sector and U.S. Cyber Command as it weighs changes to its investigative methods in an attempt to keep pace with international hackers. The engagement with Cyber Command, the Pentagon's offensive cyber unit, is focused on learning from the military's experience with transnational cybercriminals, a Secret Service official said. The Secret Service's efforts to consult with private sector experts, meanwhile, is focused on specifically overhauling the agency's investigative practices. CyberScoop's Shannon Vavra has the story.
Washington state preps for long-term remote work
As the COVID-19 pandemic drags into its seventh month and many offices nationwide remain barren, tech workers in the Washington state government are apparently content with long-term remote work, Chief Information Officer Jim Weaver said during an online conference. Weaver said a recent internal poll of employees at the Washington Technology Solutions agency he leads found that telework enjoys overwhelming support. StateScoop's Benjamin Freed looks into it.
Military training helps cities prep for worst case scenario
Cybersecurity experts from the U.S. military and the private sector have spent recent weeks working with two American cities to test their ability to respond during a simulated cyberattack layered with several simulated physical disruptions. The virtual exercise, which has feigned malware and ransomware attacks against targets in Charleston, S.C., and Savannah, Ga., over the last several weeks, is aimed at testing participants' ability to defend against digital threats while simultaneously facing an array of emergency scenarios in the physical realm. Shannon has the latest at CyberScoop.
Virtual university aims to help training
The Air Force now has more than 3,000 airmen enrolled in its push to upskill its workforce with new online courses called Digital University. And as the service adds more men and women in uniform to the program, it's looking to industry for help on how to continuously refine the pathways it offers, like cloud engineering or user experience design. Jackson has more on Digital U.
Remote workers could reduce federal IT skills deficit
A shortage of IT skills continue to handicap agencies as government competes for younger talent, according to new research from FedScoop and WorkScoop. Roughly half of respondents said that a complicated hiring process and lack of focus around IT workforce planning are constraints to acquiring talent. Additionally, 8 in 10 leaders surveyed said they are moderately or highly concerned about being able to replenish their IT staffs with a younger generation of talent trained on more modern tools. Learn more from the findings.
Job of the Day
IT Cybersecurity Specialist
|Department of Homeland Security
The IT Cybersecurity Specialist is agency-wide position, which is comprised of several geographically separated divisions with a nationwide force: Infrastructure Security Division, Cybersecurity Division, Emergency Communications Division, National Risk Management Center and several organizational units. Typical work assignments include: advising state and local information security officials on risk levels and security posture, advising senior management on cost-benefit analysis of information security programs, and reviewing risk management programs by using evaluation results to enhance information sharing processes. See this job and others here.