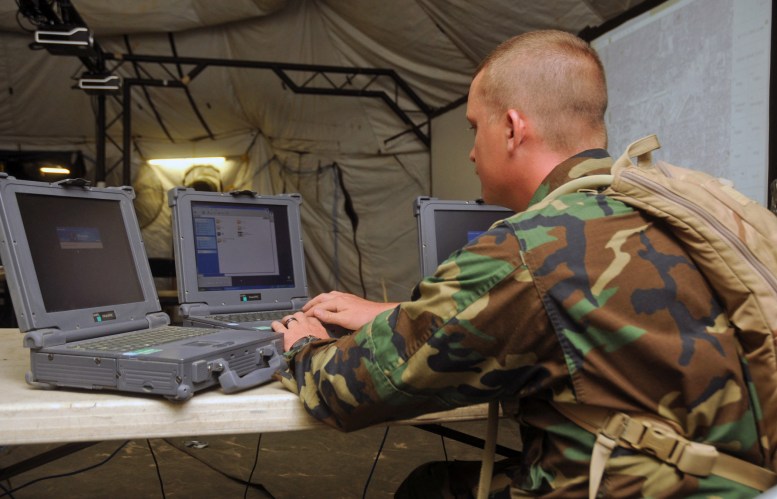 Navy looking for tech to plug gaps in its IT workforce
The Navy is out with a request for information looking for technology that would assist staff in dealing with IT challenges and data center operations. The type of technology the Navy is interested in ranges from artificial intelligence and machine learning to expert search systems that would provide automated troubleshooting services for sailors and Marines working primarily in data centers and on enterprise networks. Jackson Barnett has the story.
A Message From AWS Educate
With over 1,500 institutions and hundreds of thousands of students who use AWS Educate, we wanted to take you on a trip around the world and highlight how students are learning and innovating with the cloud. Learn more.
Labor lends a hand
The Department of Labor's Office of the CIO and other IT leaders from across the federal government are coming to the aid of states whose unemployment systems are overwhelmed during the recent economic downturn. Labor is "developing a plan as to how to make sure that the systems are more organized over the next few years," its CIO Gundeep Ahluwalia says. A key reason the CIO and his team could offer support to states is that Labor's own infrastructure was prepared to handle any scaling of services and the move to nearly ubiquitous telework during the pandemic. Billy Mitchell has the scoop.
Telework a boon for federal TIC program
The spike in federal telework has been a boon for efforts to implement the new Trusted Internet Connections (TIC) 3.0 guidelines from the White House, but industry experts say that agencies should think about the IT investments required to lock-in that progress for the long term. "Eventually the pilots have to prove out and be capable of also passing along threat data to [the Department of Homeland Security] and others to consume," says Zain Ahmed, vice president of civilian and law enforcement sales at CenturyLink. "So you can't have one without the other." Cloud providers must be able to send telemetry data to the National Cybersecurity Protection System's EINSTEIN team within the Cybersecurity and Infrastructure Security Agency, according to the interim guidance. Dave Nyczepir has more.
Remote work to be a 'lasting feature' for state IT offices
The coronavirus pandemic could effectively digitize entire government agencies even after public health measures are lifted, according to state IT leaders who spoke Tuesday during webcasts hosted by the National Association of State Chief Information Officers. The COVID-19 pandemic, multiple states' CIOs said, is changing attitudes about remote work. Missouri CIO Jeff Wann said that as federal and state health measures extend into a third month, agencies in his state have "radically changed" their view on how cost-effective and productive sending government staff to work from home can be. Ryan Johnston has more.
What Shopify has learned from five years of bug bounty programs
If you are looking for a reason to embrace bug bounty programs, consider this: It could be a way to attract new talent. In this op-ed, Shopify Senior Application Security Engineer Pete Yaworski writes about how the company has learned from its program, which recently hit its five-year anniversary. Yaworski also hits on why the program is a win for the company, freelance hackers, and others who might have similar but unknown vulnerabilities lurking within their code. Read the op-ed here.
Indiana's case workers use VR to make sure they'll like the job first
With an annual turnover rate of 50 percent, being a case worker for the Indiana Department of Child Services isn't for everyone. But Kevin Jones, the department's chief information officer, said that the introduction of a virtual-reality simulation to show applicants what the job is like before they sign on has reduced that turnover figure by 18 percent. Jones, who on Monday was awarded for his work by the National Association of State Chief Information Officers, said on the organization's "Voices" podcast that before the introduction of VR, staff turnover was costing his department $72 million annually. He also said he expects retention to continue increasing as the department learns how to use the data collected by the new technology. Colin Wood has more.
Job of the Day
Technical Director Cloud Transformation
|Department of Defense
The Technical Director for Cloud Transformation serves as a strategic and technical advisor to the DCIO (IE) on all matters related to enterprise cloud computing, specifically large-scale transition and migration activities to cloud infrastructure. See this job and more.