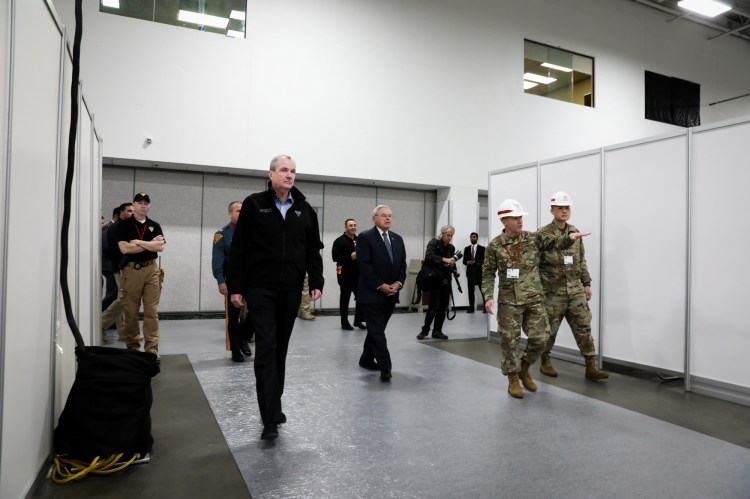 Calling all COBOL coders
With many states finding that their unemployment systems are buckling under unprecedented demand, New Jersey Gov. Phil Murphy put out a call for programmers who know COBOL, the programming language that the state's unemployment system runs on. During a daily briefing on New Jersey's coronavirus response, Murphy said that in addition to reacting to the second-worst COVID-19 outbreak in the United States, his office is also unexpectedly prioritizing repairs to a decades-old computer system used to process unemployment claims. The need for programmers equipped to handle the archaic programming language is emblematic of the workforce and technology modernization issues government faces even in non-pandemic times. Colin Wood has more.
A Message From AWS Educate
With over 1,500 institutions and hundreds of thousands of students who use AWS Educate, we wanted to take you on a trip around the world and highlight how students are learning and innovating with the cloud. Learn more.
USAJOBS consolidates coronavirus response job openings
The new code will help agencies prioritize hiring for mission-critical work. Dave Nyczepir has more.
What's happening with Zoom?
If you are like the vast majority of the working world, you have probably been using Zoom for the past two months to keeping your organization moving. However, a growing userbase brings growing scrutiny, and the now-ubiquitous platform is fending off a number of privacy and security concerns. The FBI even got involved last week, warning people that they need to take extra precautions when they are scheduling and holding meetings, especially those containing sensitive information. The company's CEO said his employees will be focusing on fixing these issues in the days ahead, so everyone can get their work done safely and efficiently. CyberScoop has been covering it all.
U. of Central Florida hosts virtual camp for global coding competition
Students from nearly 30 institutions convened online to practice for the upcoming International Collegiate Programming Contest World Finals. Jake Williams has more.
JAIC launches pilot for implementing new DOD AI ethics principles
The JAIC continues its work implementing AI ethics principles by piloting a "Responsible AI Champions" program. Jackson has more.
Marine Corps' new education strategy focuses on tech-driven 'continuous' learning
The Marine Corps issues its first new education doctrine document in more than 20 years focused on continuous learning in the face of new tech challenges. Learn more about the new strategy here.
GSA's coronavirus bot shows how RPA can supplement pandemic response
The agency needed to process a lot of data about infection counts in areas where it runs federal buildings. Robotic process automation (RPA) cut down a lot of repetitive, manual work that humans were doing. Dave has a look at how.
Job of the Day
Chief Information Officer
|Bureau of the Fiscal Service, Department of the Treasury
The CIO for the Bureau of the Fiscal Service provides executive leadership and policy direction for the information technology programs, services and infrastructure in support of the agency's mission. The CIO is responsible and has full authority for providing executive direction and program oversight to the geographically dispersed IT organization. See this job and more here.